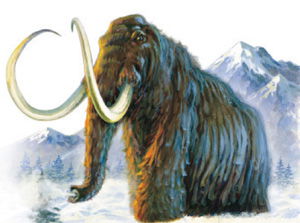 Scientists believe that DNA from mammoth bones can be combined with DNA from modern-day elephants to produce a "hairy elephant."
Mapping the genetic code of the woolly mammoth has raised the possibility of bringing one back to life. Scientists believe that the recovery of DNA in several mammoth "hairballs"—found frozen in Siberia—may work better than the DNA found in mammoth bones. By combining their DNA with a modern-day elephant, scientists may be able to form an elephant hybrid—a "hairy elephant," if you will.
Putting aside the ethics of such engineering, the similarity between modern elephants and mammoths is exciting. It is another indication that they were probably part of the same created kind.