Jaws of Life
How many times do our mouths get us into trouble? Sometimes we'd be better off if we just kept our jaws shut. It's a different story for the trap-jaw ant. It uses its jaws to get out of trouble.
This remarkable insect locks its fearsome mandibles wide open. Then, when it's ready to attack prey, the mandibles snap shut at 130 miles per hour (209 km/h), one of the fastest motions in the animal world. That snap generates a force more than 300 times the ant's own body weight. It's a formidable weapon.
It also serves as a weird defense mechanism. When the ant finds itself in trouble, a quick snap of the jaws can launch it tumbling heels-overhead backward to safety. That's putting your money where your mouth is!
Proverbs tells us to go to the ant for lessons on hard work. Maybe the trap-jaw ant can teach us another lesson: when you get into trouble, sometimes it's best to close your mouth.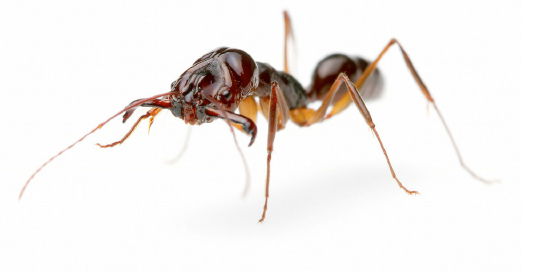 A Snappy Retreat
A quick snap of the jaws launches the trap-jaw ant backward to safety or straight up into the air.