An "Eventful" Year
Learning on your own is great. Learning with dozens of others from some of the brightest minds in biblical and scientific scholarship is better.
Welcome to better.
For 2011, Answers in Genesis has lined up four major events to equip pastors, evangelists, students, parents, teachers, seekers, and adventurers alike. (That should cover all of you.) The events feature a diverse group of scientists, speakers, and theologians, each presenting compelling reasons that God's Word can be trusted.
Best of all, you'll have the chance to meet people from around the globe, share your stories, and grow together.
So, grab your notebooks, iPads, or backpacks and get ready to dive into one (or all) of these unique opportunities:
Grand Canyon Rafting Trip (April–June)
For the past several years, Answers in Genesis and Canyon Ministries have teamed up to bring you a Grand Canyon rafting experience like no other.
Each trip goes beyond just shooting rapids and soaking in the breathtaking scenery (though you'll enjoy those, too). Get past the millions-of-years assumptions with Tom Vail (renowned tour guide) and an AiG speaker or scientist to uncover the truth about this monument to biblical history.
With three trips from April to June, one is sure to fit your schedule. But hurry, our Grand Canyon adventures sell out quickly.
Apologetics Mega Conference 2011 (July 18–22)
When we say "mega," we mean it. If you can only attend one conference this year, how about one rolling out twelve dynamic speakers for five days worth of in-depth apologetics training? That's what you'll get with our Apologetics Mega Conference 2011 in Florence, Kentucky (near the Creation Museum).
Ken Ham leads off the event on Monday, July 18, 2011, and the days that follow will be packed. Expect expert (and easy-to-grasp) discussions on geology, biology, theology, and anatomy—and that's just the first day.
Hurry to register for this week-long mega event because the early-bird special pricing ends soon.
Answers for Pastors 2011 (October 18–20)
Pastors need encouragement, too. And we're certainly not leaving them out. Our Answers for Pastors 2011 conference at the world-famous Creation Museum is sure to equip your pastor and church leaders with the answers they need to stand firm on the Word of God.
From October 18–20, pastors will hear from Dr. Al Mohler (president of the Southern Baptist Theological Seminary), Ken Ham, Don Landis, and many more. There are even talks for pastors' wives led by Dr. Georgia Purdom.
If you sign up before May 31, you'll receive an exclusive early-bird discount. So, gather a large group from your church and prepare to be encouraged.
All-Asian Creation Conference (November 9–18)
The gospel is meant to be taken to all the world, and that's exactly what we want to see happen. Answers Worldwide (the outreach arm of Answers in Genesis) hopes to see you in Malaysia for the first-ever All-Asian Creation Conference (November 9–18).
Join Ken Ham, Dr. David Crandall, Steve Ham, and Asian creationist speakers—along with attendees from around the world—for this groundbreaking event. North American guests will fly out from Los Angeles and spend their time at the Summit Hotel and Conference Center in Subang USJ, right in the heart of Subang Jaya in Malaysia.
You'll get a first-hand look at missionary efforts throughout the 10/40 Window. Be challenged by those taking the gospel to some of least-reached peoples in the world.
Plan now to take part in this incredible experience.
Something Near You
Not able to make any of these events? Want more? Check out our convenient event calendar for details on what's happening where you live.
In Store: Action, Mystery, and . . . Apologetics?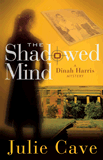 It's not often that suspense and apologetics get put together in the same sentence—let alone action and mystery. But that was before the Dinah Harris Mystery series by Julie Cave dropped onto the scene.
If you stayed up late with a flashlight to finish Deadly Disclosures (the first book in the series), then check your batteries for another round. Dinah Harris returns to take on a serial killer bent on deciding who lives and who dies in Shadowed Mind.
After the deadly investigation into the Smithsonian murders, Dinah Harris is now facing a daily battle to keep her sobriety while struggling to form a new career from the ashes of her former job as an FBI agent. From the shadows will emerge a cunning and terrifying killer, who carefully and methodically will decide whose life has value to society and whose does not.
Using her profiling and security skills as a private consultant based in Washington, D.C., Dinah uncovers a connection to the shadowy world of neo-eugenics, and those who publicly denounce the killings but privately support a much different view.
Against this backdrop, Dinah must come to terms with her own past, as those associated with the deepening mystery face their own personal demons, and struggle with the concept of God's inexhaustible grace and forgiveness. Old secrets are revealed, tragedies unearthed, and the devastating legacy of science without compassion is finally brought to light.
What's not a mystery is how important this book is, a story that could have been taken from the news. We'll let the author tell you more in this special video (don't miss the related videos in the sidebar). You can even visit her website to read a sample chapter.
Question of the Month
Do you have any Sunday school material I can use?
If you checked our website last December, you may have seen a special donation campaign for an upcoming Sunday school curriculum. Thanks to our generous supporters, we're well on the way to making this vision a reality. (By the way, please prayerfully consider helping us with the costs going forward.)
However, that doesn't mean you have to wait until it's finished. Here are some ideas to get you started:
(Have a question for InSite? Let us know! Be sure to mention that your question is intended for InSite.)
Did You Know?
Did you know that Answers in Genesis has articles translated into over 20 languages? That includes everything from Spanish to Chinese to Turkish. On our Answers Worldwide site you'll find articles to share with friends and family around the globe or across the street.
About InSite