Christian parents in most western countries, including the US and UK, currently enjoy the freedom to educate their children at home with minimal intrusion from most state and local school authorities. In other countries, however, the situation can be quite different.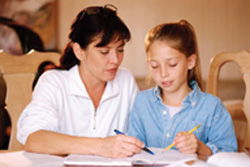 Germany is one of several countries where homeschooling is illegal and compulsory attendance laws require all children to be in state schools. In a recent case a German court revoked the authority parents had over their children and removed children from the home of an offending family. The court said that it was acting "in order to protect the children from further harm." It stated that the parents had shown "a stubborn contempt both for the state's educational duty as well as the right of their children to develop their personalities by attending school."
Sadly, many German churches support the government's ban on homeschooling. The president of the 2.7-million-member Evangelical Church of Westphalia has said that "freedom of religion does not justify opposition against the obligation to attend school."
See the website of the Homeschool Legal Defense Association at www.hslda.org for more news on threats to homeschooling in the US and internationally.