The school is located in beautiful Jackson Hole, Wyoming, home of the Grand Teton mountains, and a short drive from Yellowstone National Park and other natural wonders.
Don Landis, president and lead instructor at Jackson Hole Bible College, says, "The uniqueness of a one-year study with us is that we parallel Answers in Genesis' literal-historical-grammatical approach to interpreting the Bible. We present an overview timeline and schematic of God's truth. This really builds a Christian worldview." Don is also chairman of the board of Answers in Genesis–USA.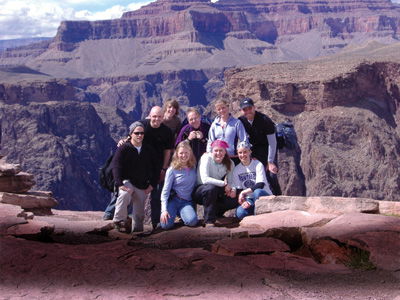 JHBC offers both day and evening courses. In addition to the on-site teaching staff, professors and scientists from around the U.S. (including several from AiG) come and teach students in one-week intensive sessions. One distinction of the school is its commitment to clearly integrate biblical truth, tying together the "big picture" of Christianity from Genesis to Revelation. Another is its commitment to biblical creation and the trustworthiness of Scripture.
Students at JHBC have the unique experience of learning about God and His Word, not only in the classroom but also through field trips taken throughout the year. These field trips usually include Mount St. Helens, Glacial Lake Missoula–Scablands, Grand Canyon, Yellowstone, backpacking, whitewater rafting on the Snake River, overnight camping, and fossil digs, all of which permit students to examine real-world evidences for creation. All are included in the school's reasonable tuition.
Many students also enjoy area recreational activities, including snow skiing, mountain climbing, horseback riding, mountain biking, fly fishing, and wildlife watching.
Landis sees the one-year course as perfect preparation for high school graduates before they enter college or the work force, and even for current college students who want to dedicate a year to Bible study. April Mason, a 2006 graduate of JHBC, said, "Anyone who is hungry to grow and ready to focus one school year on acquiring a thoroughly biblical worldview will greatly benefit. The knowledge and experiences provided here will benefit you, not only in all of this life but also in preparation for the life to come."
Answers magazine is pleased to recommend Jackson Hole Bible College as a Bible-upholding school. Visit www.jhbc.edu for more information on the college.