On Thursday evening's national TV news program World News Tonight with Diane Sawyer, a good summary was offered of Tuesday evening's evolution/creation debate between Bill Nye "the Science Guy" and Ken Ham, president of Answers in Genesis. You can watch Dan Harris's report on the ABC News website.
On Ken Ham's blog today, Ken will show that while ABC TV produced an accurate segment about the debate, another major media outlet dropped the ball in its debate coverage.
Reporter Dan Harris also produced a segment for ABC's evening news program Nightline, which aired late last night. You can also watch this segment on the ABC News website.
Over 70 media representatives attended the debate on Tuesday: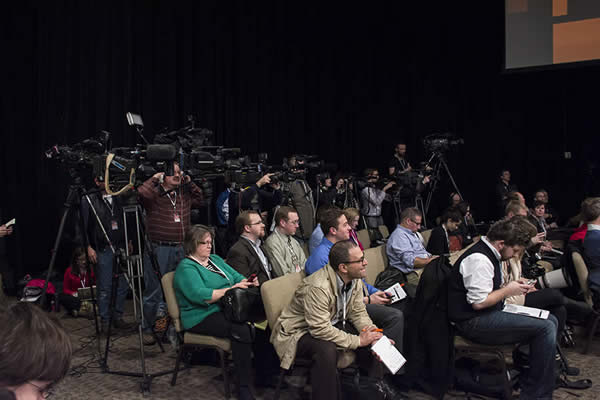 Meanwhile, the Bill Nye/Ken Ham debate has been viewed online by at least five million people. You can watch a replay at debatelive.org.