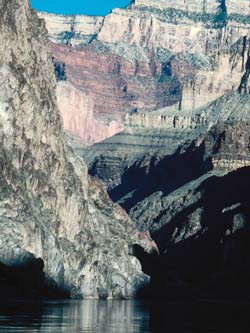 Had any great adventures lately? Next summer, you can experience God's awesome handiwork as you've never seen it before. Join AiG on a "once-in-a-lifetime" rafting trip through the Grand Canyon!
Two Grand Canyon raft adventures in 2004!
So many people missed our past two raft trips in 2001 and 2003 (because of limited seating), we decided to join again with Canyon Ministries in 2004. But this time we want to offer a choice of two unforgettable trips: 5–12 June (8 days) and 11–17 July (7 days).
Serving as guides are Tom Vail and his wonderful wife, Paula. Tom has over 20 years of experience taking guests on a thrilling motorized raft trip down the Grand Canyon—'North America's biggest whitewater," while he shares about God's mighty hand of judgment during the global Flood.
A highlight of your life … guaranteed!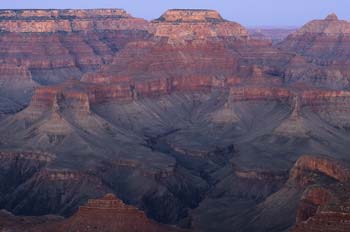 Set aside a week of your life to experience one of the greatest wonders of the world—Grand Canyon. Camp along the riverbank … hear daily devotionals from God's Word … and learn about the creation model of the earth's origins, the Canyon's formation, ecology and human history.
The June 5–12 trip (8 days) begins and ends in Las Vegas, and roundtrip bus transportation from Las Vegas to Marble Canyon (5-hour drive) is included in the price. The cost is $2,100/person. The July 11–17 trip (7 days) begins at Marble Canyon (although charter flights are available from Las Vegas) and the cost is $1,955/person (airfare not included). All you need to bring is your clothes, camera and Bible! We'd love for people from all over the world to join us on this once-in-a-lifetime opportunity!
Only 28 seats available on each trip, and they fill up fast! Learn more about Canyon Ministries.