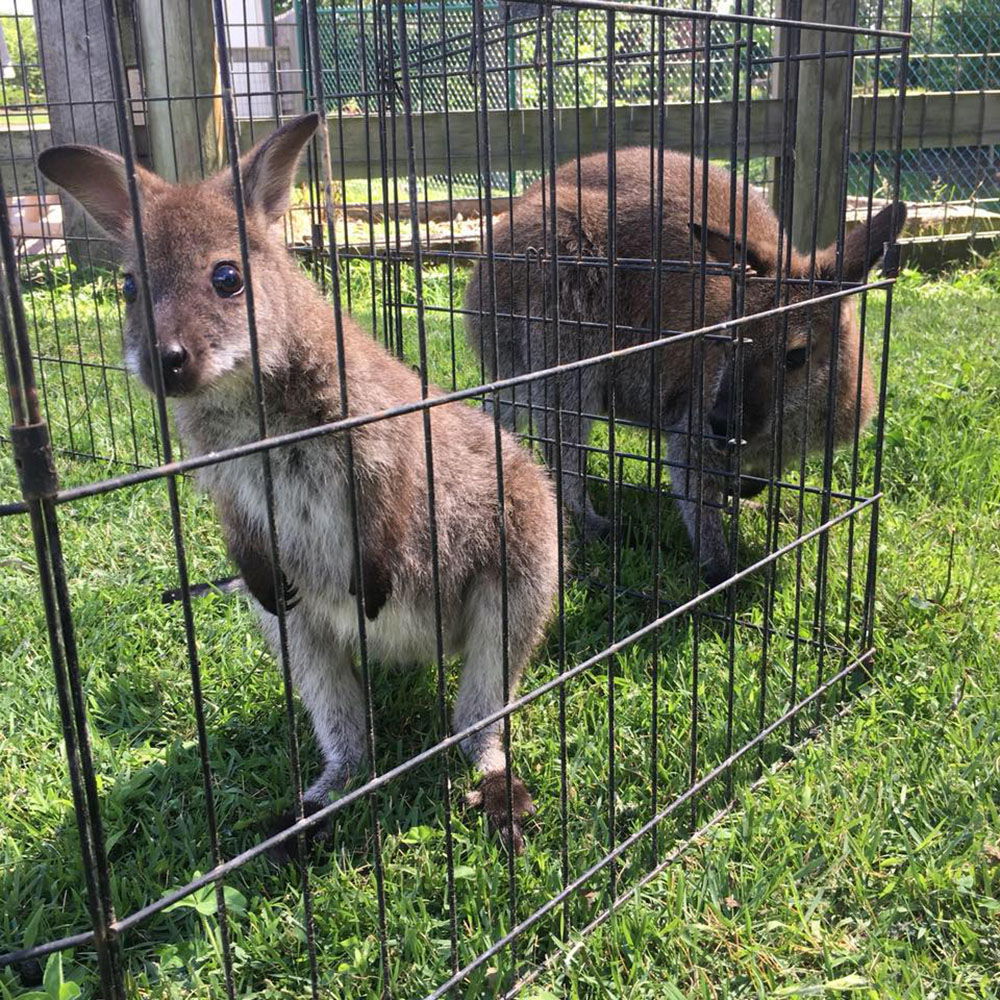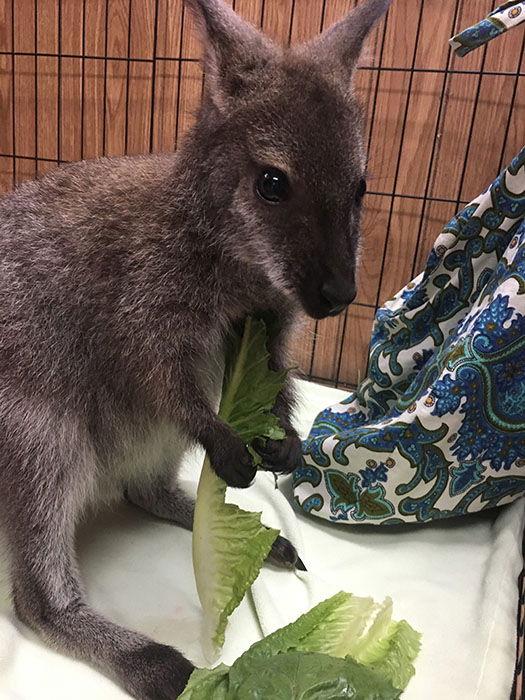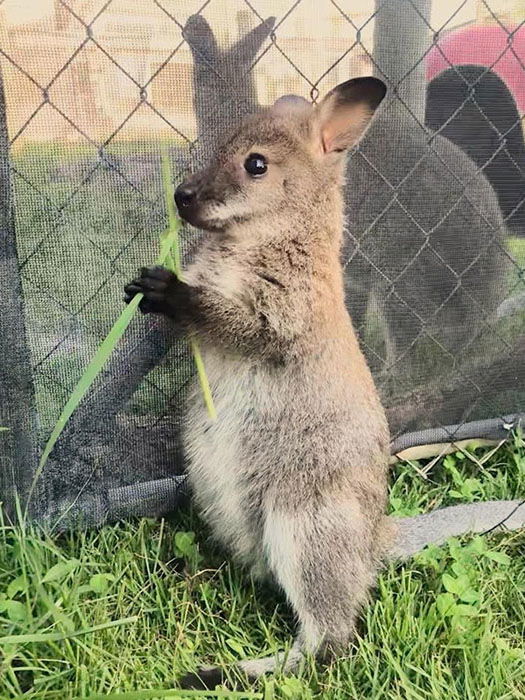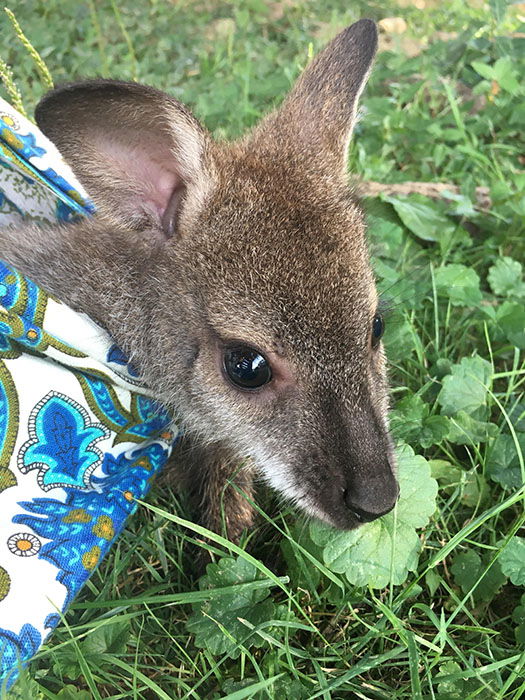 Given that I'm Australian—that's where wallabies come from in our present world—I was able to name both Boomer and Skippy (who has been part of our petting zoo for many years now). Australians may recognize Boomer's name from the fun Australian Christmas song "Six White Boomers." (Even though I don't support singing about a nonexistent Santa.)
Our social media team has designated Wednesdays as Wallaby Wednesdays. Follow the Creation Museum Facebook Page to see pictures, videos, and tidbits about Boomer as he grows up and joins Skippy. You'll also enjoy pictures of the other zoo animals, our beautiful botanical gardens, Facebook Live videos, encouraging Scripture verses, and more.
Boomer was featured in this Facebook Live videos our social media team did recently:
Come and visit Eden Animal Experience at the museum and see Boomer for yourself. You may even catch him out in his sling (substitute pouch) with one of our zookeepers. Also plan on visiting Ararat Ridge Zoo (which features kangaroos among many other animals) at the Ark Encounter, 45 minutes away.
Plan your visit at CreationMuseum.org and ArkEncounter.com.
Thanks for stopping by and thanks for praying,
Ken
This item was written with the assistance of AiG's research team.