Construction Viewing Area Closed
The observation area to view the Ark's construction is now closed, but the park will be open to the public on July 7, 2016. Plan your visit to the life-size Noah's Ark.
While I was away in Australia, we had a special guest come and tour the Ark Encounter property in northern Kentucky. Harry Fike, a World War II pilot, will be 93 next month, and he drove all the way from Iowa by himself to see how construction was coming along on the Ark.
Harry is an enthusiastic supporter of AiG, the Creation Museum, and now the Ark Encounter, and he had a great time touring the Ark property and viewing the construction with two of the ladies who work here at AiG.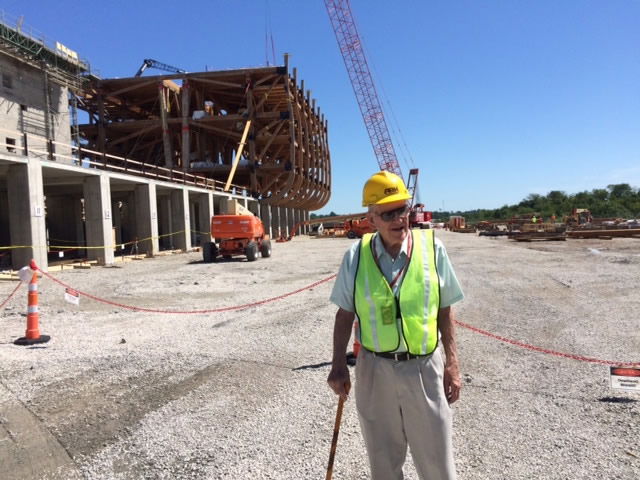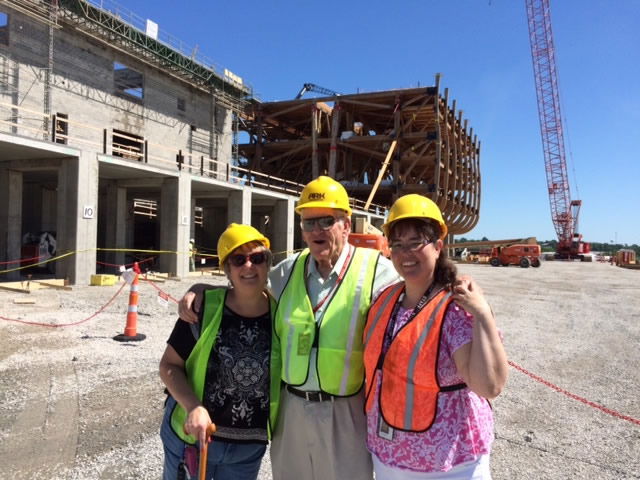 After his tour, they took him through the drive-thru for his first ever Chick-fil-A sandwich. He didn't think he could eat much, but he ended up eating all but a few bites!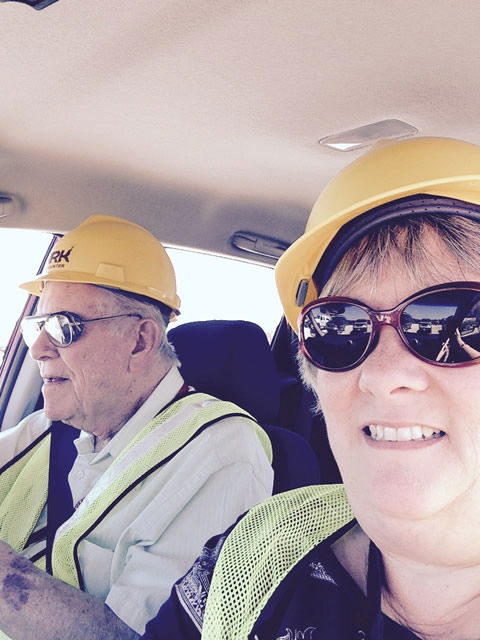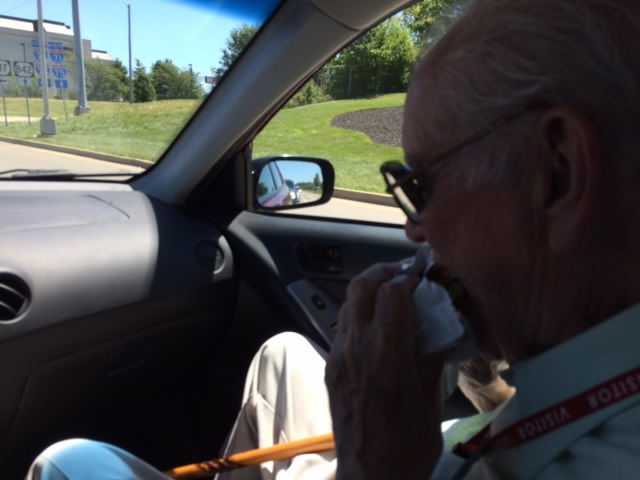 Then it was on to the museum so Harry could see the new exhibits that have been installed since his last visit a few years ago, including Lucy, the world-class allosaurus fossil, Dragon Legends, the Museum of the Bible exhibit, the mastodon, Natural Selection Is Not Evolution, and the Insectorium. He also got a chance to listen to a lecture by Dr. David Menton at the museum as well as meet with my brother, Steve Ham. Praise the Lord for a man dedicated to the authority of God's Word and for AiG staff members who were able to get to know this man.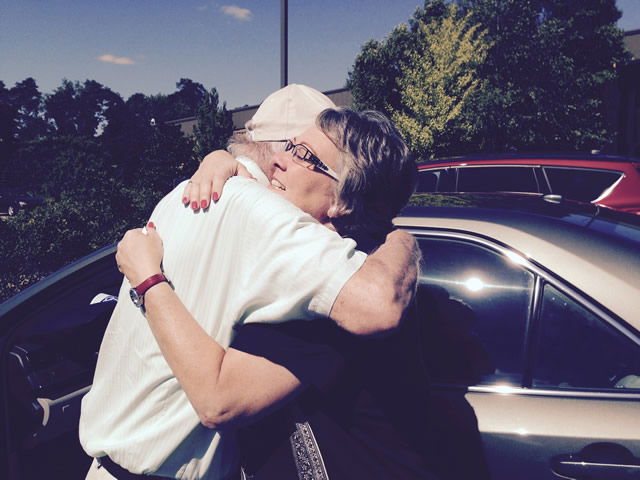 You can see the Ark construction for yourself at our special viewing area; the Ark and its overservation deck are just a short drive off I-75 at exit 154 in northern Kentucky. Learn more about this once-in-a-lifetime opportunity. I also encourage you to make a trip to the Creation Museum this year during our 2 Buy 2 campaign—buy two tickets and get two free! You can learn more about this exciting promotion.
Thanks for stopping by and thanks for praying,
Ken
This item was written with the assistance of AiG's research team.