Part 2 examined biblical truth and what Christ meant by a true witness or testimony. We now look briefly at how truth is personified in Jesus, before applying all we've studied to the debate over origins, and what it means to have faith.
Truth Personified
Biblical truth—whether conveyed by ἀλήθεια (alḗtheia) in the New Testament or אֱמֶת (ʾěmeṯ) in the Old Testament—means much more than factual accuracy. Yes, it most certainly incorporates our modern understanding of "truth." But at its core are the concepts of faithfulness and constancy, implying dependableness, reliableness, and integrity.
Think about appliances. The answer to a simple question such as, "Is it a vacuum cleaner?" may be "Yes, that's true." But if you're going to spend $100 or more, you want to know a bit more than that. (Besides which, if that's the only question you ask the salesman in the appliance store, he probably won't be impressed!) You want to know if it will work properly. And, if you're like me, you'll be especially keen to know if it will be reliable, and if it'll last a long time. A disreputable retailer selling inferior-quality vacuums may advertise their products as being genuine, but if they quickly break down or have poor suction, you wouldn't be pleased. That's the difference between the real deal and a substandard or counterfeit product. It's also the difference between a full and rich definition of "truth" and a partial, shallow one.
Jesus said, "I am . . . the truth."
The true measure of the promised authenticity and genuineness of something is its efficacy and durability. With this in mind, we can see why Jesus said, "I am . . . the truth1" (John 14:6)—not only because He is "true, and teach[es] the way of God in truth" (Matthew 22:16), but because His whole character is utterly dependable and reliable.
So in a sense Oscar Wilde was on to something when he ventured that, "Truth, in the matters of religion, is simply the opinion that has survived."2 The fallible philosophies and false religions of men are transient. They come and go (Isaiah 40:6–7). But that which is true endures (Isaiah 40:8). Jesus puts it like this:
Heaven and earth will pass away, but My words will by no means pass away. (Matthew 24:35; Mark 13:31; Luke 21:33)3
Which One Is True?
Let's apply all we've learned about faithfulness, reliableness, and the enduring quality of truth to the context of the debate over origins (which is fundamentally about the authority of the Bible). Ultimately it boils down to how reliable the witnesses (or testimonies) are. Let me explain.
In the battle between creation and evolution, there are three distinct types of witness—the testimony of data, the testimony of an expert who interprets the data, and the testimony of an eyewitness:
DATA. The witness of data, or evidence, comes primarily from forensic sciences such as geology, paleontology, and archaeology, but also from disciplines like astronomy, biochemistry, genetics, information science, and so on. As long as the data are presented with integrity (which sadly cannot always be guaranteed), anyone seeking the truth should, in theory, be able to weigh the results against all the other witnesses, and either reject or incorporate the conclusions into their overall understanding of the debate on origins. A scientist's worldview need not, and ought not, to overly impinge either upon the gathering or dissemination of such data. However, the prevailing scientific establishment tends to dismiss or even block contributions by persons who do not share its particular set of assumptions about the universe. In practice, that can mean discrimination against those who do not hold to philosophies such as uniformitarianism or Darwinian evolution.4 The result of this is that certain data, or evidence, are being excluded from the wider public debate, especially if originating from creation scientists or advocates of intelligent design.5

INTERPRETER. An expert, who is very knowledgeable in a given field of study, can bear witness for or against a particular view, by means of his interpretation of the evidence. But it is very important to note that no scientist or expert is completely free of preconceptions and assumptions. Every human being carries his own personal "baggage," whether you call it his beliefs, his philosophy, his perspective, his worldview, or his religion. So the accusation, often leveled by atheistic proponents of Darwinian evolution, that the views of creation scientists should be dismissed because of their religious beliefs is hypocritical. Atheism is a belief system just like any other religion.6

The very fact that there are extremely knowledgeable experts on all sides of the debate on origins plainly demonstrates that the data can be interpreted in more than one way. After all, even Darwin (1859) admitted,

I am well aware that scarcely a single point is discussed in this volume [On the Origin of Species] on which facts cannot be adduced, often apparently leading to conclusions directly opposite to those at which I have arrived. A fair result can be obtained only by fully stating and balancing the facts and arguments on both sides of each question. (p. 2)

Yet Richard Dawkins believes there is only one legitimate side to the debate over origins. He doesn't seem interested in "fully stating and balancing the facts and arguments on both sides" of the question. Instead, he wrote in 1989,

It is absolutely safe to say that if you meet somebody who claims not to believe in evolution, that person is ignorant, stupid or insane (or wicked, but I'd rather not consider that).7

Later in 2006, in reflecting upon his "much quoted" statement, he affirmed,

Examine the statement carefully and it turns out to be moderate, almost self-evidently true. . . . My "arrogant and intolerant" statement turns out to be nothing but simple truth. . . . I don't withdraw a word of my initial statement.8

Is Dawkins' statement really "self-evidently true?" Is he telling the "truth?" Certainly not!

Just browse the 800+ courageous signatories of "A Scientific Dissent From Darwinism,"9 or read In Six Days: Why Fifty Scientists Choose to Believe in Creation.10 These scientists are no lightweights. They hold doctorates in a wide range of scientific fields. They are neither ignorant nor stupid. To call all such eminent scholars "insane" is insulting, and potentially libelous. And Dawkins' only remaining character slur is "wicked"—a scandalous defamation that betrays the totalitarianism of militant atheism, which, for instance, demands that Darwinian evolution be taught in schools and universities without questioning the evidence or presenting alternative interpretations, and which labels parents who teach their children the biblical account of creation as "child-abusers."11 These are disturbing examples of "those who are wise in their own eyes" (Isaiah 5:21) and "who call evil good, and good evil" (Isaiah 5:20).

Dawkins and other militant atheists like him have strayed way beyond the boundaries of scientific endeavor into the realms of philosophical activism.12 Voices such as these have deceived governing authorities into believing that they need to defend "science" against "religion." This Trojan-horse argument has allowed the religion of atheism (often mingled with humanism, hedonism, and pantheism) to infiltrate and reign supreme in most of our schools and universities. And they'd also like control over our homes.13 Dawkins says that he is against religion—but in reality, what this means is that he is against all other religions but his own. And he is pursuing his goals with great religious fervor.
As no living human witnessed the beginning, any conclusions are taken on faith.
Consider, then, the following in summary of the above:
The evidence from data can be discovered and examined by all, whether creationist or evolutionist;
The interpretation of the data does not depend on intelligence (contrary to Dawkins' claim), since highly qualified scientists—creationist and evolutionist—explain the evidence in different ways, depending largely upon their religious presuppositions;
No living human witnessed the beginning of the universe, so any conclusions people arrive at—whether they are willing to admit it or not—are taken on faith.16
So we are left with these important questions: Are our data completely reliable? Do we really trust those who are interpreting the evidence for us? Have we given honest and adequate consideration to the eyewitness account of the Bible? And, ultimately, are we absolutely sure and confident in our "faith?"
True Faith
The Oxford Dictionary of English defines "faith" in the following ways: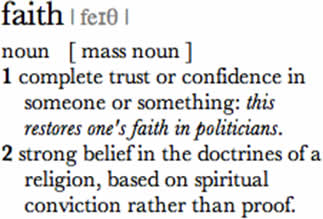 complete trust or confidence in someone or something
strong belief in the doctrines of a religion, based on spiritual conviction rather than proof
Many people associate faith with the second of these two, as they think it only applies to established religion. They also wrongly assume that just because something is taken on faith and cannot be proven irrefutably, it lacks evidence. This is what people often mean by "blind faith,"17 which they associate with an unthinking, uncritical acceptance of crazy ideas and myths. But the irony is that the biblical concept of faith is something strong and sure, being based on a very firm conviction and confidence in God and His Word (in addition to corroborating evidence), even though the object of faith may be unseen:
Now faith is the substance [NIV "confidence"; NASB "assurance"] of things hoped for, the evidence of things not seen. (Hebrews 11:1)
As creationists we openly and willingly admit that our position is one of faith, in the true sense of the word. We weren't there at the beginning, but we're very happy to place our confidence completely in One who was, and in the account of creation that He gives us in His Word, the Bible.
By faith we understand that the worlds were framed by the word of God, so that the things which are seen were not made of things which are visible. (Hebrew 11:3)
This does not mean that there are no data or evidences that support and corroborate the biblical account of history. On the contrary,
since the creation of the world His invisible attributes are clearly seen, being understood by the things that are made, even His eternal power and Godhead, so that [ungodly and unrighteous men, who suppress the truth in unrighteousness] are without excuse. (Romans 1:20)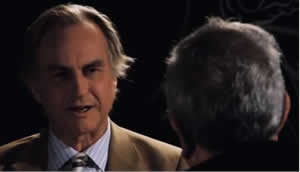 Every view on origins is ultimately accepted on a faith of sorts,18 though most proponents of evolution do not like to admit it. But, ironically, the "faith" of Richard Dawkins, even at his own admittance, is not totally, one hundred percent sure. In the film Expelled: No Intelligence Allowed, when Ben Stein asked Dawkins if he would be willing to put a number on how convinced he is that God doesn't exist, Dawkins responded,
I'd put it at something like ninety-nine percent against . . . I just think it's very unlikely. . . . And it's quite far from fifty percent.
Stein then asked Dawkins how the heavens and the Earth were created, to which he replied,
Nobody knows how it started. . . . We know the sort of event that must have happened for the origin of life. . . . It was the origin of the first self-replicating molecule.
Next, Stein wanted to know what Dawkins thought is the possibility that intelligent design might turn out to be the answer to some issues in genetics or in Darwinian evolution.
It could be that at some earlier time somewhere in the universe a civilization evolved, probably by some kind of Darwinian means to a very high level of technology, and designed a form of life that they seeded onto, perhaps, this planet. . . . And I suppose it's possible that you might find evidence for that if you look at the details of biochemistry, of molecular biology. You might find a signature of some sort of designer.
Richard Dawkins is admitting that the data may point to a designer of life.
This is astonishing! Richard Dawkins is admitting that the data may point to a designer of life on Earth. This concurs with the interpretation of creationists. It is simply his conclusion about the identity and nature of the designer that differs. Whereas Christians say the designer of the universe is God, Dawkins claims,
And that designer could well be a higher intelligence from elsewhere in the universe. But that higher intelligence would itself have had to come about by some explicable, or ultimately explicable, process. It couldn't have just jumped into existence spontaneously. That's the point.
Well, I think the point that Dawkins has made abundantly clear is that he has a "faith"-based interpretation of the evidence; evidence that could equally—indeed more convincingly in my estimation—be taken in corroboration of the biblical account of origins. Ultimately it all boils down to faith. Who do we trust—God, or some man (or group of men)?
Proof of Truth?
If you're looking for God to send a conclusive sign of incontrovertible proof that the Bible is true, that creation happened in six literal days around 6,000 years ago, and that Jesus is the Messiah, the Son of God, you'll be disappointed. When the Pharisees sought a sign from Jesus,
He answered and said to them, "An evil and adulterous generation seeks after a sign, and no sign will be given to it except the sign of the prophet Jonah." (Matthew 12:3919)
Besides, even if confronted by a miracle, the hardened heart and closed mind will not necessarily surrender.20,21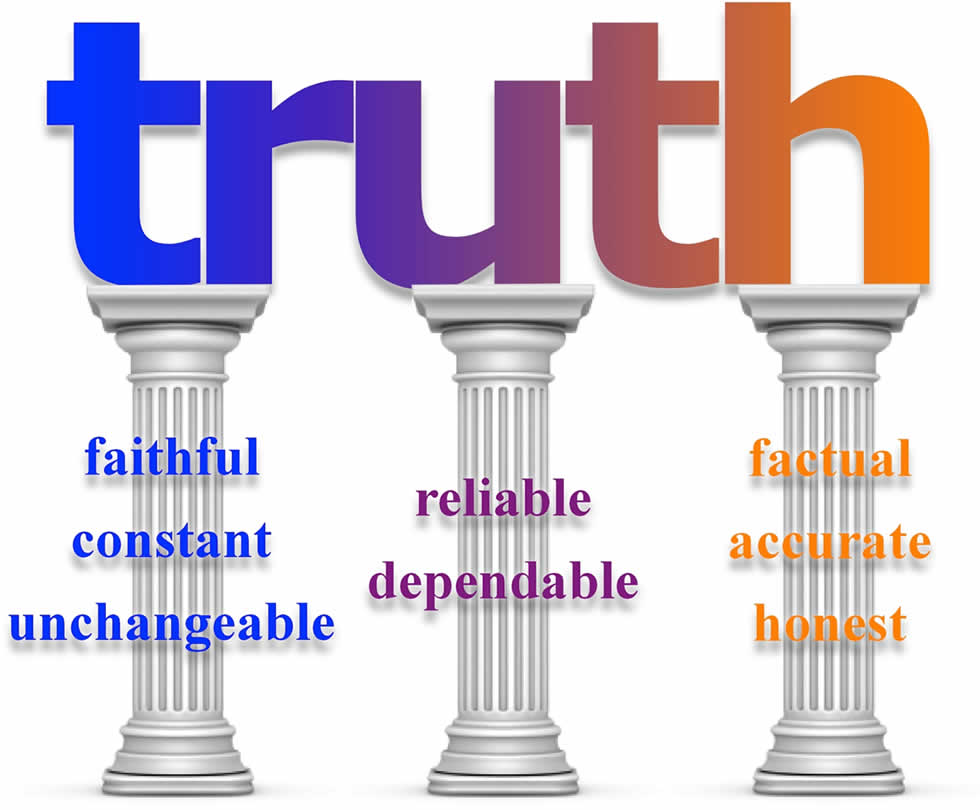 I can think of at least two reasons why God would not present unassailable proof of the Bible's veracity (in the sense that skeptics, such as Dawkins, demand):
Because He has already provided generous evidence in support of the truthfulness of His Word:

not least, the witness of each person's inner conscience, which the Holy Spirit uses to bring conviction of sin (John 16:8–11; see also Proverbs 20:27), and of the need to be reconciled with God;
the demonstration of God's power and wisdom in creation (Romans 1:20), from the mind-blowing, information-driven complexity of each living cell, to the inter-connectivity and inter-dependency of many living organisms, to the incomprehensible vastness of the universe (Psalm 19:1–4);
the corroboration of the Bible with every field of knowledge it touches upon, including astronomy, geology, biology, paleontology, archaeology, history, and so on;
the testimony of countless Christians to the efficacy and potency of the gospel to radically change people's lives for the better.

Because He wants us to trust Him. Jesus said to Thomas, "Blessed are those who have not seen and yet believe" (John 20:29). And the writer to the Hebrews states emphatically that

without faith it is impossible to please Him, for he who comes to God must believe that He is, and that He is a rewarder of those who diligently seek Him. (Hebrews 11:6)

Considering the greatness of God, the abundant loving-kindness of God, and the merciful compassion of God, it is a very small thing for Him to ask us to trust Him. In fact, given all of the above, failure to trust in God is grossly insulting to Him.
We have no right to demand further "proofs." It is enough that Jesus came into the world to bear witness to the truth.
Ultimately each person has to choose whether to accept or reject the One who calls Himself "the way, the truth, and the life" (John 14:6). He put it bluntly when He said,
. . . No one comes to the Father except through Me. (John 14:6)
He who believes in the Son has everlasting life; and he who does not believe the Son shall not see life, but the wrath of God abides on him. (John 3:36)
Christ came for anyone who is honestly seeking the truth with an open heart and mind. And those who find Him need look no further. Those who wholeheartedly trust in and submit to Him and His teachings will be truly enlightened and liberated (John 8:12, 31–32), and through His death and Resurrection will find forgiveness of sin and eternal life in relationship with the God who created the universe.
Everything about His character and Word are utterly dependable (including His teaching about the origin and history of the creation). Millions of Christians—including outstanding scientists who are neither ignorant, nor stupid, nor insane, nor wicked—can testify to that.
Jesus is "the truth" (John 14:6)!