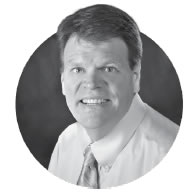 Dale Mason
Publisher
Well, it's been launched, and what a thrill-ride it's been for our team.
We welcome you to the inaugural issue of Answers, a truly unique new magazine. It has deep roots in the foundational issues of biblical authority and apologetics within a creation-based worldview—a worldview that defends the accuracy and authority of the Bible from the very first verse. It's a magazine that we trust will have content so intriguing that you will enthusiatically pass it along to your loved ones and friends.
Numerous men and women at AiG have worked incredibly hard in recent months to deliver Answers to you today. They've commissioned articles from more than twenty highly qualified authors, located superb photos and developed special "subscriber only" web features.
Let me mention just two of those features. In the center is a special pull-out mini-magazine for children, and on the back cover is a detachable poster for adults and youth. We plan to include these every issue, and I know you're going to love them!
Friend, the world is in the midst of a culture war. In more than twenty-two years of service to our Creator through media, I can honestly say that never before have I noticed such a need to enter the battle better equipped. Sadly, church-goers today (even many church leaders) are ill-equipped to procaim and defend their faith. The hearts and eternal destinies of young and old are the unfortunate battle casualties.
I invite you to join me in becomming battle-equipped. Then once you have read this issue, share it! Also visit our brand-new companion website, www.AnswersMagazine.com.
All of us here at Answers look forward to growing together with you! Welcome on board!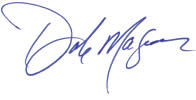 Dale T. Mason, Publisher
P.S. If you like this new publication, consider using the encosed subscription card to give a friend or other loved one a gift subscription. Let's get the word out!