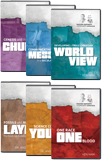 In November of last year, I was able to travel to Australia to see my mum (who just celebrated her 90th birthday) and to speak at the reEngage conference north of Brisbane, along with Dr. Snelling. That conference was recorded before a live audience of hundreds of Aussies, and the DVDs are now available.
This six-DVD set contains six hours of teaching on science, the Bible, Noah's Flood, geology, and more. The purpose of the Australian reEngage conference was to equip Aussies to engage with their families and communities for Christ. And these DVDs will help you do that here in America and other nations, too.
You can order the reEngage Conference DVDs from our online store.
Wonders of Creation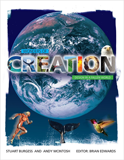 The reEngage Conference DVDs aren't the only brand-new resources coming out of a Commonwealth country. We also have a new book, Wonders of Creation, from professors Stuart Burgess and Andy McIntosh of the United Kingdom. This colorful book (with over 200 stunning illustrations) is packed full of creation scientists' answers to the questions posed by theologians, scientists, and philosophers. You'll discover the beauty, order, and complexity found throughout God's creation in this wonderful new hardcover book.
Order your copy of Wonders of Creation from our online store.
Thanks for stopping by and thanks for praying,
Ken
This item was written with the assistance of AiG's research team.