We've been attending this film festival since it began and that relationship has allowed us to have an influence on the content in various Christian films (including getting solid creationist resources prominently displayed during one scene). AiG staff has met with and developed relationships with filmmakers at the festival, helping them understand the importance of a truly biblical worldview—starting in Genesis—and how to convey this through their filmmaking. In honor of the impact AiG has had on Christian filmmaking, we received a special, brand-new award during this year's festival, the Film Ministry Excellence award.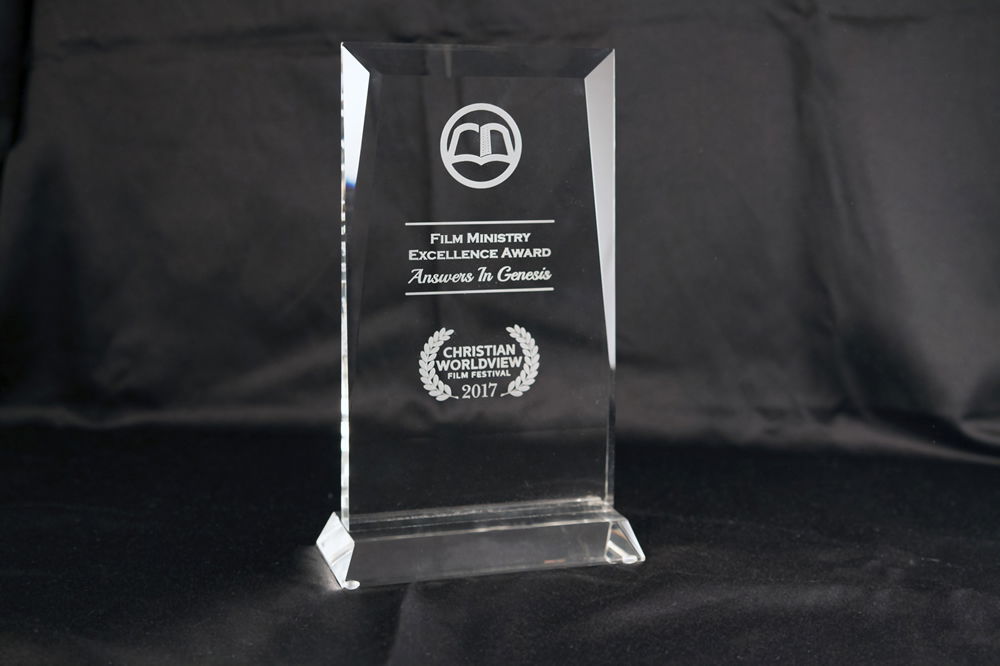 In addition to this award, a few of our films also won awards. A total of five awards were given to the three films The Wild Brothers: Changes in Latitude (Wild Brothers episode 6), The Noah Interview (which plays at the Ark Encounter), and The Building of the Ark Encounter. All of these films are available at our online store.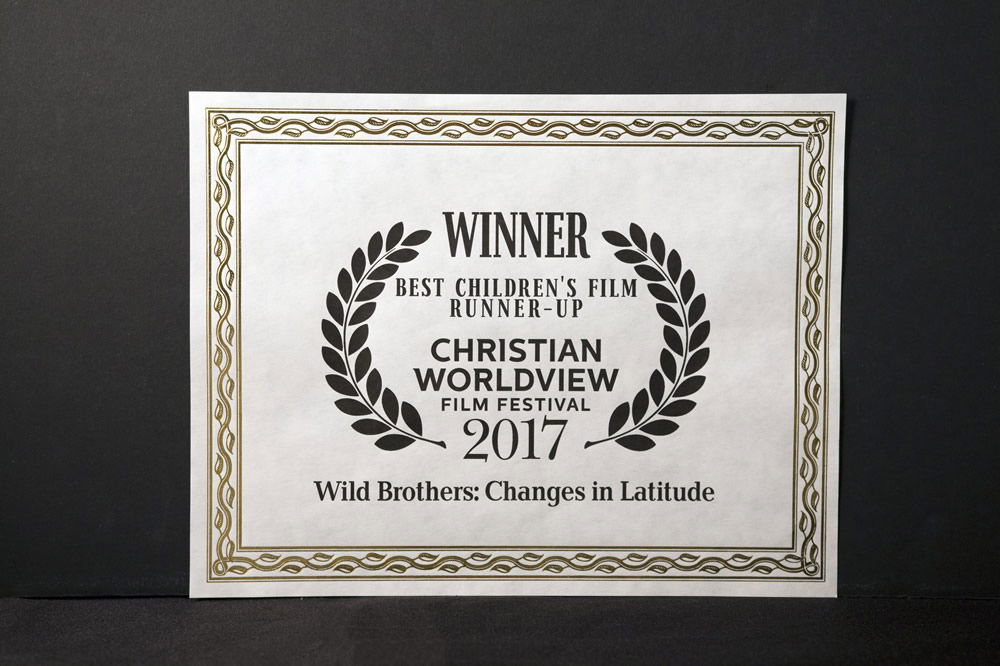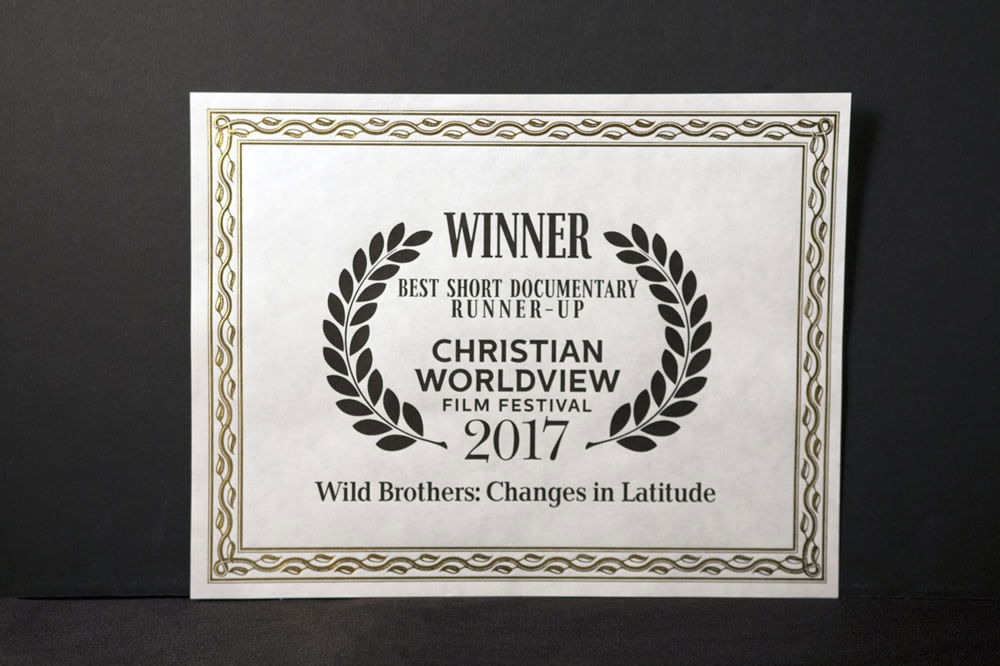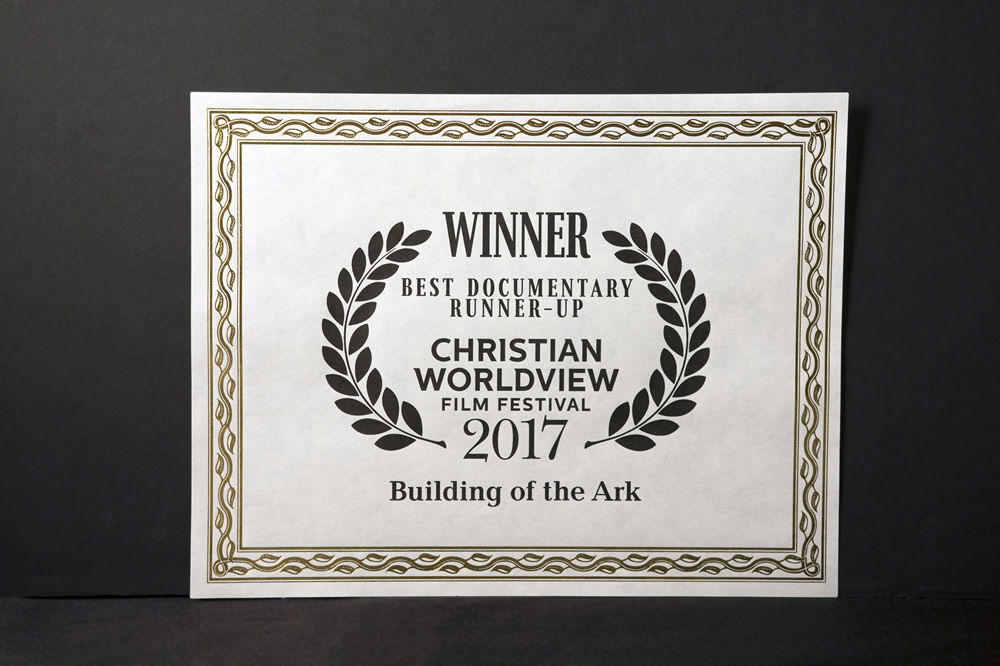 Over the years, AiG has won many awards from the secular and Christian communities for excellence in many different projects. Here is a photograph of just some of these awards displayed at our offices: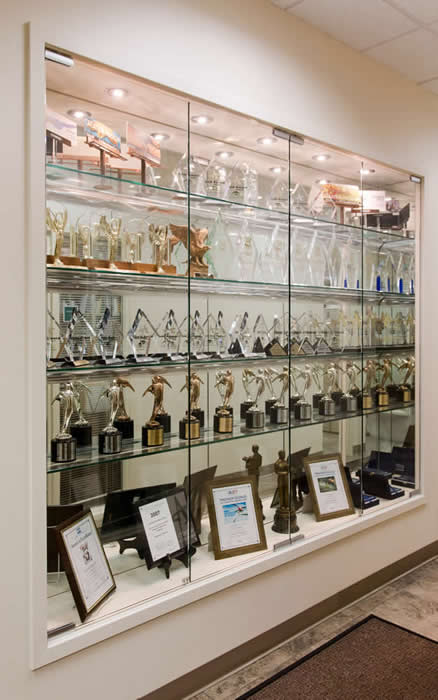 I'm thankful that AiG has been able to influence the next generation of Christian filmmakers. It's a privilege to encourage these filmmakers to think biblically and be careful to reflect God's Word accurately in their art as they write, direct, act, and film.
You can learn more about the Christian Worldview Film Festival at ChristianWorldviewFilmFestival.com.
Thanks for stopping by and thanks for praying,
Ken
This item was written with the assistance of AiG's research team.