You see, our friendship is built on our love for God and His infallible Word, and on sharing the truth of His Word to the world. During his last visit, Dr. Hunt said of the Creation Museum:
[It is] the best-looking and most high-tech museum I have ever visited. More important, it shares the truth of God's Word from Genesis to Revelation, with great emphasis on the gospel.

I encourage every pastor to visit the fantastic Creation Museum. In fact, I really urge them to bring a church group and have all of them be blessed by the wonderful, Bible-defending center. . . . Ken Ham and Answers in Genesis have provided us a wonderful resource.
Dr. Hunt also toured the new Ark Encounter, and I was deeply humbled by his response:
Just as the wonderful Creation Museum presents its guests with the gospel, the Ark offers a more vivid picture of God's salvation. The Lord is mightily blessing the Ark Encounter since its opening. Hundreds of thousands have already visited. It's truly a magnificent evangelistic outreach to the nation and to the world.
Endorsements like these remind me that everything we do is the result of God's blessing and ultimately for His glory. Praise the Lord for the many Christian leaders like Dr. Johnny Hunt who stand with Answers in Genesis and our adherence to biblical authority and proclaiming the gospel.
Watch Dr. Hunt's full endorsements below:
Here is a photo of Dr. Hunt speaking at our Answers for Pastors conference last month at the Creation Museum.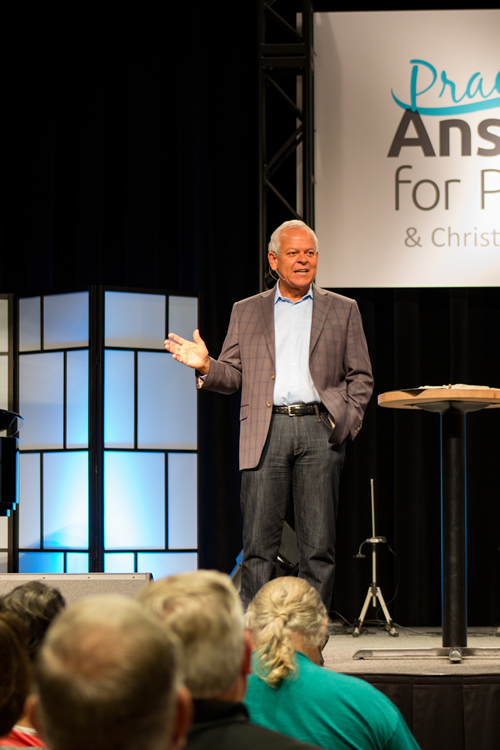 Thanks for stopping by and thanks for praying,
Ken
This item was written with the assistance of AiG's research team.