On the newly redesigned Ark Encounter website, as well as in brochures, on social media, and through other means, we are promoting our Northern Kentucky region as a great place to spend an entire family vacation—and not just to visit the world-class Creation Museum and future Ark Encounter. Although visiting the Ark and Museum is a fantastic reason to travel here, those attractions are not the only ones to see.
That's why we are excited to announce a new unlimited, seven-day combo ticket to the Ark Encounter and the Creation Museum. This special pass is valid for as many visits as you like, day or evening, to both attractions and includes free parking for the full week. Having unlimited admission to Ark Encounter and the Creation Museum for a whole week opens up a world of possibilities for visiting other local attractions and making an unforgettable family vacation in the Cincinnati/Northern Kentucky area.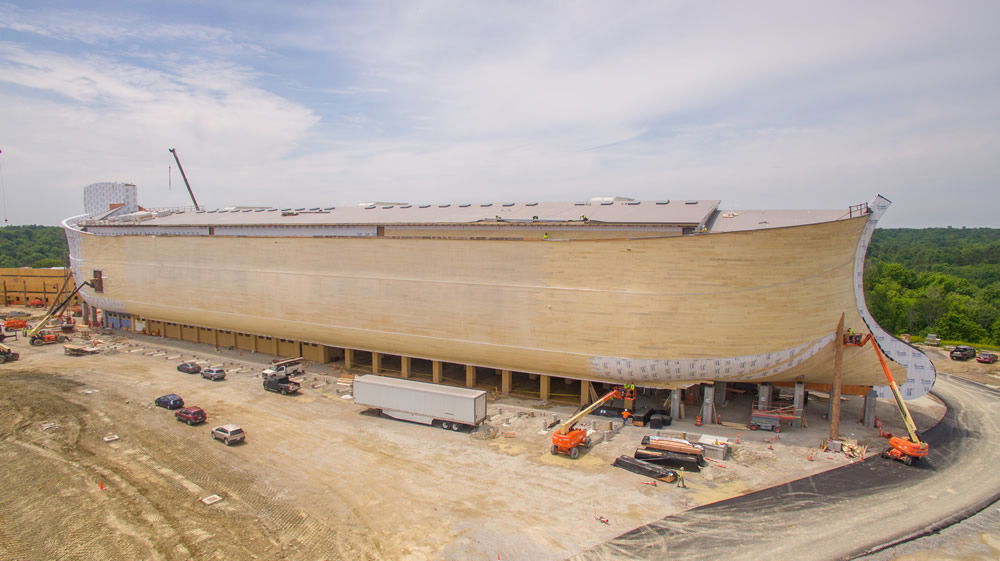 Attractions in the Northern Kentucky/Cincinnati Area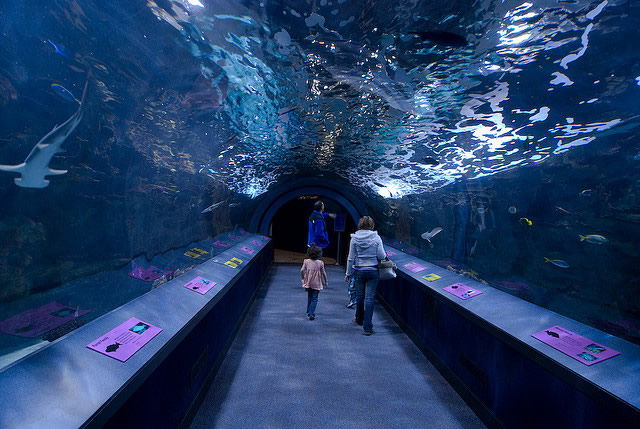 There are a number of places that I like to visit with my family, such as the massive National Museum of the United States Air Force in Dayton, Ohio, with its impressive collection of planes and even some spacecraft. Also, I have toured the famous Cincinnati Zoo many times over the years and was there again just recently with my family. And there are many more attractions in our area, including the world-class Newport Aquarium and BB Riverboat cruises on the Ohio River, with a great view of the Cincinnati skyline. We have the Cincinnati Museum Center, which is one of the most beautiful Art Deco buildings in the country, and many of our Creation Museum guests also make sure to visit the very popular amusement park Kings Island. We also love to take our grandkids to the Kentucky Horse Park—the only one of its kind in the world—and it's only about a 30–35 minute drive from the Ark!
Although the Cincinnati Reds baseball team is rebuilding this year, they play in a fantastic ballpark along the Ohio River, and I enjoy attending a game or two each year. Or if you like minor league baseball, you'll enjoy watching a Florence Freedom game.
Helping the Local Tourism Economy
I was surprised to learn recently that over 24 million people visited our Cincinnati/Northern Kentucky area last year. The attendance figure includes convention goers as well as tourists, and these visitors spent about $4.4 billion in the area. It is estimated that the travel and tourism industry sustains more than 74,000 jobs in the region—and our Ark opening will create thousands of new jobs (not only at the Ark but also at hotels, restaurants, and other businesses).
For those who will be flying to the Cincinnati Airport to visit us, it's worth mentioning that for four years in a row, our international airport has been voted in the top four Best Regional Airports in North America, according to a London-based research group.
Because our area is within a one-day drive of almost two-thirds of America's population, it's another reason that this is such a great destination for a family vacation. So this year, pile the kids into the car and enjoy what this scenic area has to offer.

Book Your Exciting Vacation
I encourage you to visit, the website of our exclusive booking agency for the Ark Encounter and Creation Museum, which has a list of the many great things to see and do in this attractive part of the country.
Did you know that just south of the Ark Encounter is what's famously called Bluegrass Country, with lovely horse farms seen throughout the green rolling hills of Northern Kentucky?
Do you need any more reasons to travel to this wonderful part of the United States and visit what many people are already calling "a new wonder of the modern world"? With the Ark Encounter opening July 7, our region is certainly even more "remARKable" than ever!
And don't forget, on our new Ark Encounter attractions website, we are offering an incredible deal—a seven-day unlimited combo ticket. This ticket (just $99 per person) will allow each person unlimited entrance to the Ark Encounter and Creation Museum over a consecutive seven-day period—and it includes free parking at both facilities.
Make the Northern Kentucky/Cincinnati area your vacation destination!
Thanks for stopping by and thanks for praying,
Ken
This item was written with the assistance of AiG's research team.