The Creation Museum said "hello" to well-known Christian singer Russ Lee—of the popular group New Song—at the museum yesterday with his family. He'll be returning today. I am still on the road, so I will miss them, but I ran into Russ a couple of days ago in Tennessee.
Russ is one of the founders of the largest Christian music tour in America, called Winter Jam. Started by New Song in 1995, the Winter Jam tour is also known to be affordable for families at only $10 per person at the door.
Earlier this year we partnered with Russ and Eddie Carswell (also of New Song) for its big concert in Louisville, and I had the opportunity to briefly speak to the 20,000 people in attendance.
This photo was taken inside the museum yesterday of Russ and his wife Mary, with their three children. My brother Steve is in the middle. Steve hosted them in my absence.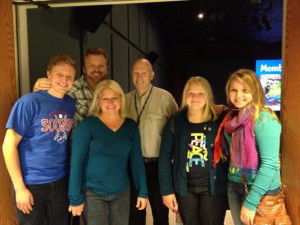 Goodbye to a Friend
It's always sad to report the passing of a Christian friend and wonderful Christian leader. At the same time, we celebrate the passing into heaven of Pastor Ed Gaines. Ed led a church in our Cincinnati area for several years, Calvary Chapel Tri-State. Three AiG staff members attend his church.
What a great heart Ed had for evangelism and expositing God's Word. Although on dialysis for several years, Ed still managed to travel abroad for weeks at a time, but he was careful to locate places where he could receive dialysis treatment in the countries he visited. He was a big fan of our Creation Museum and brought many guests here.
Pray for his wife Maxine and the rest of the family during this challenging time. Here is a photo of our friend Pastor Gaines.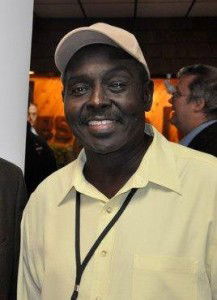 Here is what the church shared with us about Ed's services today.
The Funeral Service for our beloved Pastor Ed will be held Thursday, October 4th, at Thompson, Hall, and Jordan Funeral Home—11400 Winton Road, Forest Park, Ohio 45240.The visitation will begin at 10:30, and the funeral service will start at 12:30. Immediately following the gravesite service (at Landmark Cemetery), you are invited to a reception at Calvary Chapel Tri-State.

Thanks so much to all of you who have been inquiring as to how you can bless the Gaines' family. It is priceless to see the outpouring of love and generosity from their amazing circle of friends. Any memorial contributions—in lieu of flowers—may be sent to the Calvary Chapel Widow's fund at P.O. Box 36446, Cincinnati, Ohio 45236-0446.
Thanks for stopping by and thanks for
praying
, including for the Gaines' family,
Ken