Every weekend we post a web feature examining many news reports of the week that touch on biblical authority (especially on topics that relate to the book of Genesis). Our feature offers analysis on these reports using science and the Bible. Called News to Note, it is written by a talented researcher and writer, Dr. Elizabeth Mitchell, as each week she looks at news items from a biblical perspective.
This is a phenomenal resource to keep up to date with the latest news on the creation, evolution, and millions of years front as well as related issues that AiG deals with on a regular basis.
If you hear of something in the news that seems to question the accuracy of the Bible, it's quite possible that Dr. Mitchell will examine that report—from both Scripture and science—by the weekend. I encourage you to read this past weekend's information-packed News to Note, where among other stories you'll be updated on a popular on-line poll to pick the best family attractions in America (look for it at the very end of the feature). The survey has generated some controversy as evolutionists have been trying to bump our Creation Museum off the list of top five attractions.
Needed Help
We also rely heavily on you, our supporters, to send us relevant information on news items. Just because you come across an article or news item does not necessarily mean we will have seen it—or you may have found it before we have. Now, if it's a major news source like The New York Times, Associated Press, Yahoo.com, MSNBC, CNN, etc., we have those media sources already covered. But please, send us any relevant news items from medium and smaller media outlets. We appreciate your assistance.
Starting at the Beginning
Yesterday, I gave a Sunday message at Calvary Baptist Church in Covington, Kentucky to kick off its annual Missions Conference. I spoke on being ambassadors for Christ by presenting the gospel to the world the way God does it in the Bible—by starting at the beginning. (In particular, I focused on Genesis 3.)
As part of our support for this conference, we offered everyone in attendance the new book Begin (which presents the gospel by starting at the beginning) at the special price of $3 each (normally our case lot price).
Here are some photographs taken at the church yesterday.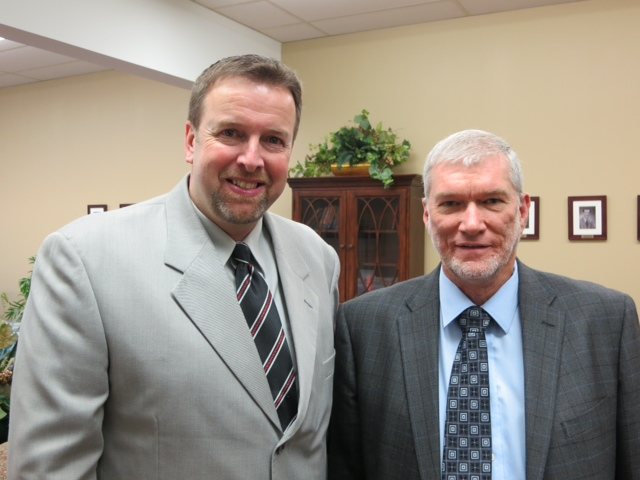 ---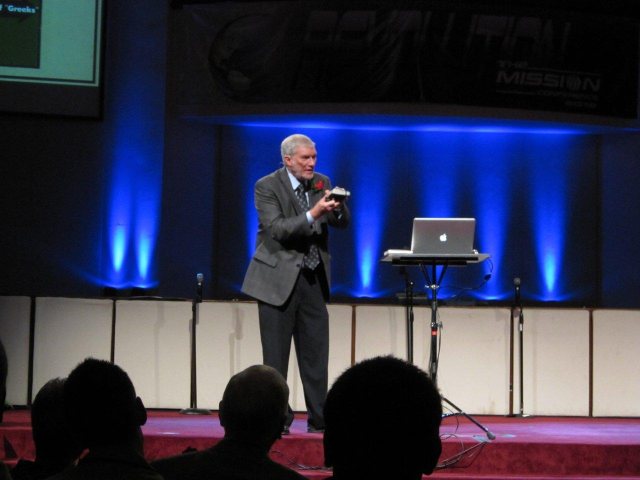 ---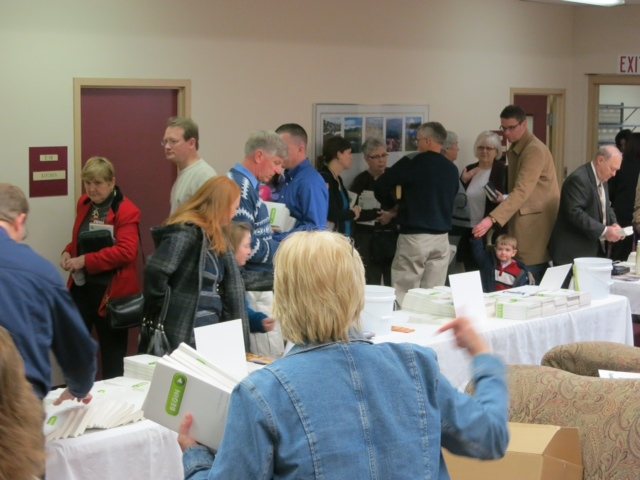 ---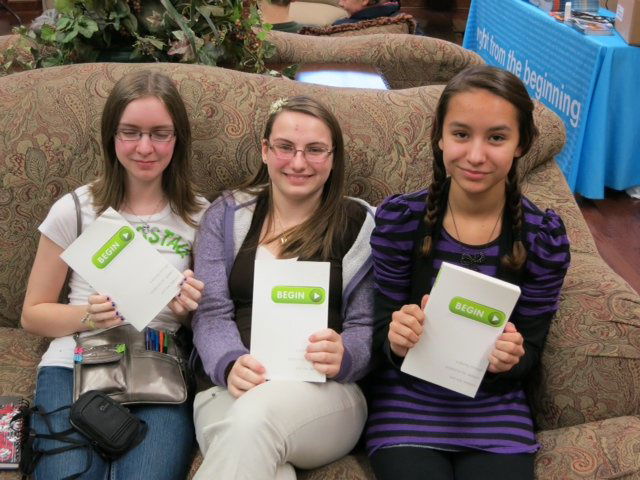 Special Offer for Answers for Women Conference
Are you desiring to attend the Answers for Women conference but not sure what to do with your husband and kids?
Well, as a special bonus, when you register and attend the Answers for Women conference, you will receive complimentary Creation Museum admission for your husband and children, good for Friday and Saturday. So while you are enjoying great Bible teaching and uplifting worship, your family can be enjoying all the exhibits and shows (including the petting zoo).
Don't forget, the Early Bird rate ends February 29. Register now and save 15 percent. Bring a group and get $10 off each additional person.
Visit AnswersForWomen.org to register now!
Thanks for stopping by and thanks for praying,
Ken