The "State of the Nation" address I gave last night (broadcast live on our website, on Cornerstone Television, and on CDR radio) is now available to watch online at www.answerslive.org. You can also order the DVD at our online store and it will be shipped the 25th of this month.
News Report on State of the Nation
I will include many comments other reports on the address given last night. Here is one that appeared this morning on the KMOV.com (channel 4 in St. Louis). The
report stated
:
CREATIONIST STATE OF THE UNION

Creation Museum founder: U.S. should take Genesis literally

PETERSBURG, Ky. (AP) — The founder of the Creation Museum says American Christians are losing the culture war because many of them now believe what he calls the "pagan religion" of evolution.

In what he characterized as a "State of the Union" speech from his museum in Kentucky, Ken Ham rebuked churches and Christian scholars who don't believe in a young Earth and creation in six days. Ham argued that the opening chapters of Genesis are Christianity's foundation, so attempts to reconcile the Bible's teaching with evolution undermine faith in Jesus' divinity and resurrection.

Ham called for "a new Reformation to call the church back to the authority of the word of God."
Of course, I covered many other topics in the address, including the so-called "separation of church and state" issue, the statements and beliefs of President Obama, public education, and many more. You can read the report and see excerpts of the talk
here
.
Canopy Ministries
One of our adjunct speakers, Jim Gardner of
Canopy Ministries
, spoke to our staff last week. He gave us an update not only on his creation speaking opportunities in the United States, but also in Latin America. Jim's ministry has an affiliation with a creation group in Lima, Peru, operated by good friends of AiG, Creous and Elizabeth Ramdath. (The couple has hosted AiG speakers on lecture tours of Peru over the years.) The Ramdaths have visited the
Creation Museum
a couple of times now and also graduated from one of our International Training Seminars (ITS).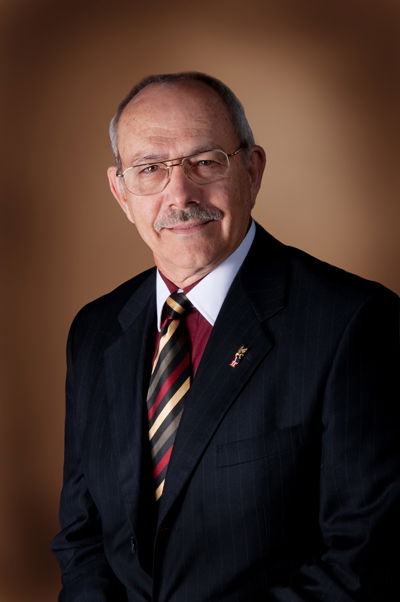 To find out more about the affiliate group in Peru and the Ramdaths, please take a peek at its Spanish-language website at www.cclcanopy.org
Devotion
All day long I have stretched forth my hands

(Romans 10:21) But to Israel he said, All day long I have stretched forth my hands unto a disobedient and gainsaying people.

The Lord Jesus Christ stretches out His hands to the Jews to come to Him to be saved, and our hands go out to them in witness and out to God for them in prayer.
Thanks for stopping by and thanks for
praying
, Ken