This week at AiG, we are conducting a special three-part presentation series to the staff on apologetics to help them all understand the philosophy AiG uses in teaching, writing, etc. I opened the series on Tuesday morning to introduce the topic of presuppositional apologetics.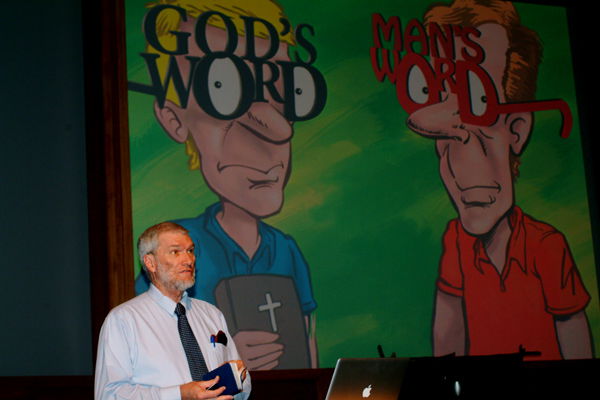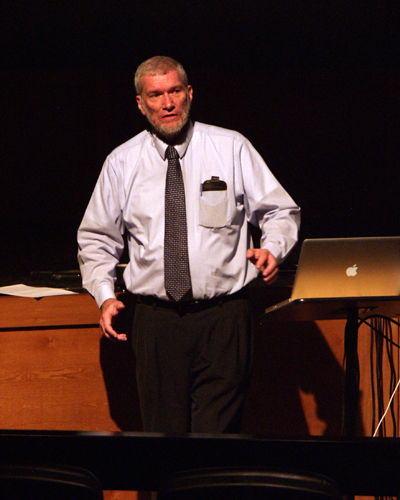 Dr. Jason Lisle gave two presentations Wednesday and today (Thursday). I will put a link to Jason's presentations on tomorrow's blog.
You can hear my 45-minute introduction to the staff (which really teaches people how to think biblically and how to understand how a non-Christian thinks) below:
Museum Visitors
This afternoon I spent an hour in the Main Hall of the
Creation Museum
meeting with guests. It is thrilling to meet people from many different states—such as Pennsylvania, Michigan, Texas, Wisconsin, Oregon, etc. Quite a number told me they came just to see the museum (and for a number of them it was a two-day trip).
But, as is the usual, people told me the place exceeded their expectations. And, as often happens, a number commented on how evangelistic the museum is. And one mother told me that it was so great to come to a place where she didn't have to worry about what her children read. For more information on the Creation Museum, go to the special museum website.
Devotion
The Spirit is life

(Romans 8:9–10) But you are not in the flesh, but in the Spirit, if so be that the Spirit of God dwell in you. Now if any man have not the Spirit of Christ, he is none of his. And if Christ be in you, the body is dead because of sin; but the Spirit is life because of righteousness.

Can we honestly say that we are consciously aware that Christ is in us? Our greatest treasure for now and eternity is the indwelling Holy Spirit of the Lord Jesus.
Thanks for stopping by and thanks for
praying
,
Ken