AiG's Operation Space VBS program is keeping our customer service and warehouse staff very busy these days—orders are pouring out the door. It was thrilling to receive the following testimony from a dedicated Christian in Australia who is already using this incredible VBS program:
I have been studying and using your Operation Space program . . . and I am lost for words as to how brilliant it is. I cannot believe the scope, the depth and the truths taught in one B.A.S.I.C. program. The parents of the children I am using it on have told me how excited the children are about coming to the lessons. They have all said they their children just "LOVE" coming and wish it was more than once a week. The children at the school are the same and asked the teacher why I couldn't come every day. There must have been an extremely talented group to put it all together. I will use it all year in different ways as you can just go over and over it and enlarge on various themes . . . . The children are getting almost as excited about Creation as I am.
You can
find out more about this phenomenal VBS program
from AiG's website.
"Can Draw Atheists into Church"
I appreciated this response to my
recent blog
about an incident in a church in California:
I had to smile at your story of the man [who] yelled out at you while you were speaking. I was not happy that he interrupted your talk (as a speaker, that can disrupt your "flow") but . . . I couldn't help but think . . . you are one of very few Christians who can draw atheists into church!! WOW!! Just getting them through the doors—I'm praising the Lord because of it. Keep it up, Ken! May the Lord protect you, your family and staff—mind, body and spirit. May you have the spirit of David before Goliath—"you come against me with 'clever arguements and worldly philosophies' but I COME AGAINST YOU IN THE NAME OF THE GOD OF ISRAEL!!"
Skippy Visits the Office
Skippy was in the office today—the baby wallaby that will be a part of our
Petting Zoo
! I have included two photos:
1. Me, my granddaughter Kylie, and Skippy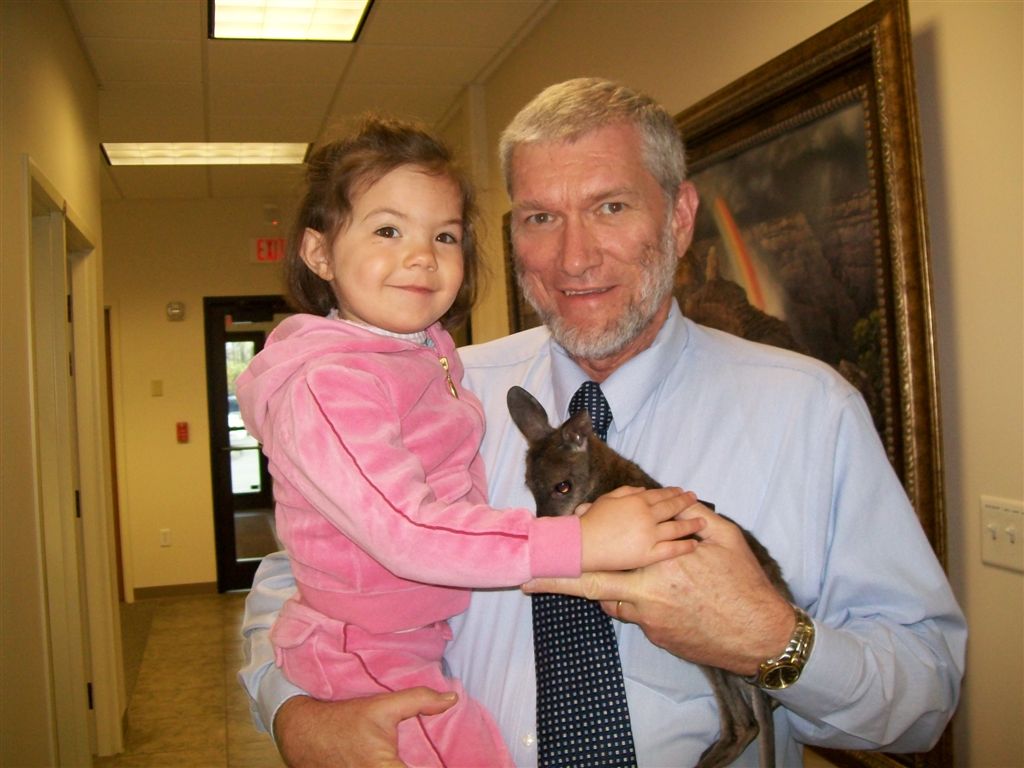 2. Kylie, Mally, and our daughter Renee (great with child—grandchild number five due this week!) feeding Skippy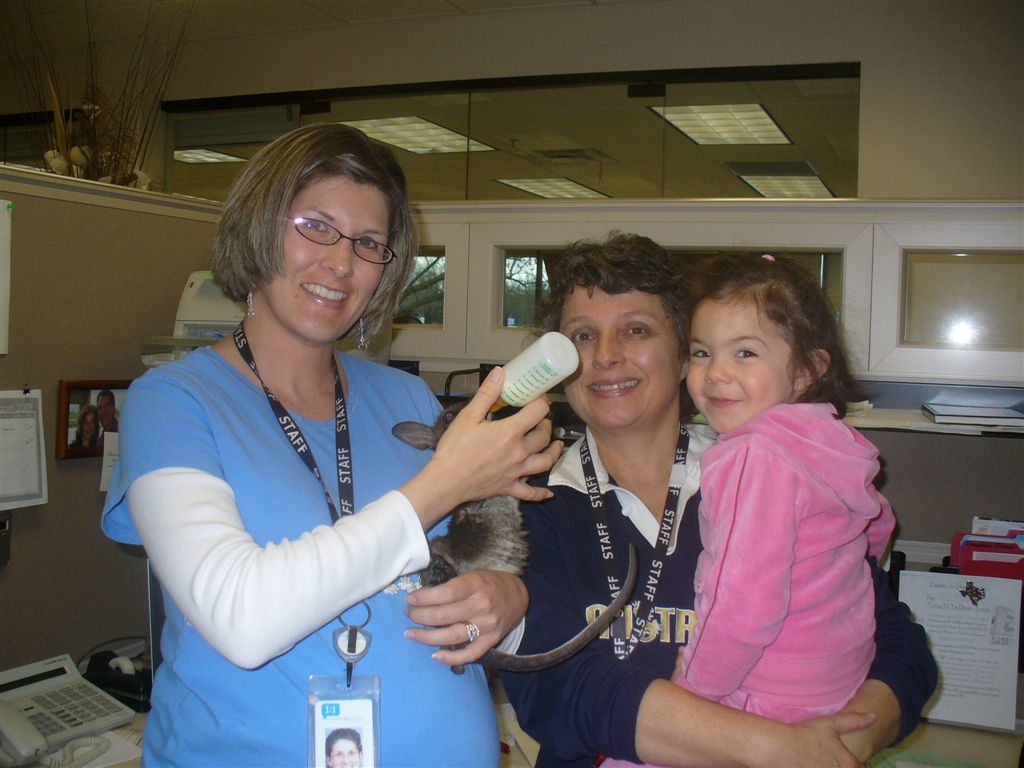 Devotion
Determined

(Mark 8:27) And Jesus went out, and his disciples, into the towns of Caesarea Philippi: and by the way he asked his disciples, saying unto them, Whom do men say that I am?

The eternal destiny of a person is determined by a person's estimation of who the Lord and Savior Jesus Christ is and his response to that knowledge.
Thanks for stopping by and thanks for
praying
,
Ken