A Venus flytrap isn't interested in eating salad. If a lifeless shred of grass blows into its jaws, it doesn't waste energy chomping on it. It's waiting for signs of fresh meat, and fresh meat walks around.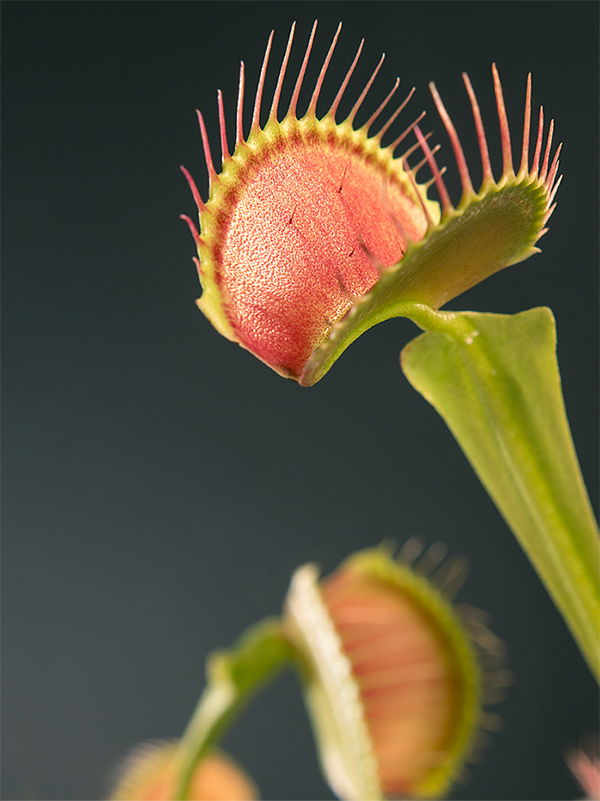 So the Venus flytrap counts footsteps—sort of. The inside surfaces of those scary-looking leaves have tiny hairs that trigger electrical impulses. The trap closes when two impulses are triggered within 20 seconds.
After the trap is sprung, digestive juices won't flow unless three more impulses trigger. It's a five-step count:
Arm the trap.
Snap trap shut.
Tighten grip.
Prepare for feeding.
Release enzymes to digest prey.
After that, the plant gauges how much digestive fluid to produce by how much the prey struggles. Bigger bugs struggle more, trigger more hairs, and need more juice.
Deadly traps weren't around in God's original "very good" creation, but Adam's fall brought new challenges into the world. The Creator knew that some plants living in poor soil would need extra nutrition. What could be cooler than a meat-eating plant that counts?