Darwin's ideas were wrong then and they're wrong today!
We've posted several articles over the last few weeks regarding Darwin and his unbiblical, unscientific ideas and the legacy of racism and death that they've left. I encourage you to check these out and equip yourself to defend the truth of God's Word when it says he created Adam from dust and Eve from his side, both fully formed and functioning, and that we're all one race and "one blood" (Acts 17:26):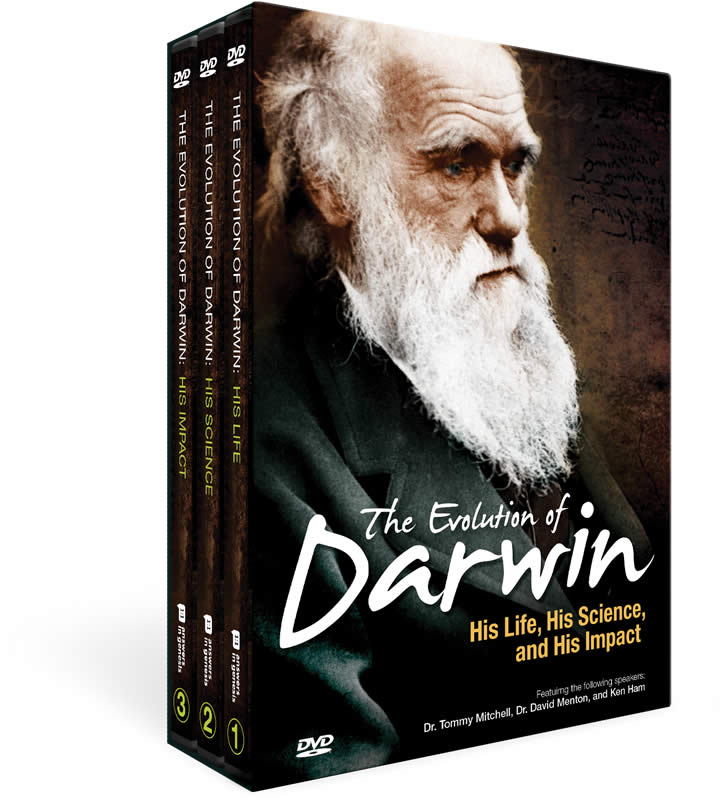 If you'd like to dive even deeper into Darwinian evolution, what Darwin believed, and how wrong he really was, find these resources in our online store:
Darwin's ideas are destructive to our churches, our societies, and our families, and yet they continue to permeate the world. Equip yourself to believe and defend the Bible with these resources, and I encourage you to share them with others.
Thanks for stopping by and thanks for praying,
Ken
This item was written with the assistance of AiG's research team.