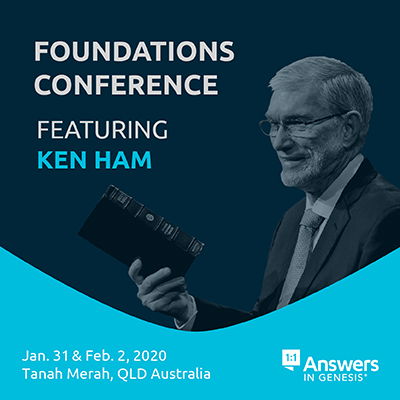 Over those two days, I'll be giving four talks, including:
Science Confirms the Bible
Six Days and the Authority of Scripture
Genesis Foundations and How to Impact the Culture
There's Only One Race! Genetics and the Human Family
If you live in the Tanah Merah area, I encourage you to join me at this free conference. You'll be equipped to think biblically, beginning in Genesis, on science, the age of the earth, so-called "race," and more. I hope to see you there!
Answers in Genesis is having a phenomenal impact in Australia. AiG speaker Bryan Osborne spent over two months in Australia speaking at about 50 events in the major cities and other areas across this vast nation. I hope you can join me at Dunamis Church in January or February.
Thanks for stopping by and thanks for praying,
Ken
This item was written with the assistance of AiG's research team.