I love hearing from children and young people who've been impacted by the ministry of Answers in Genesis and our two attractions, the Ark Encounter, and the Creation Museum. After all, one of our great desires is to help raise the coming generations to stand boldly on God's Word. Ever since my teaching days in Australia (back when I had brown hair!) I've had a passion for seeing the next generation equipped with biblical answers to the skeptical questions of our day. Hearing from those young people always makes me rejoice and smile, as it did recently when nine-year-old Abraham sent me a letter.
He writes,
Dear Mr. Ken Ham, Thank you for the AWESOME calendar!!! I love Answers in Genesis. I have been practising coloring dinosaurs. It's fun to learn the truth of creation! I love to explore. Abraham Age 9 And please accept this picture.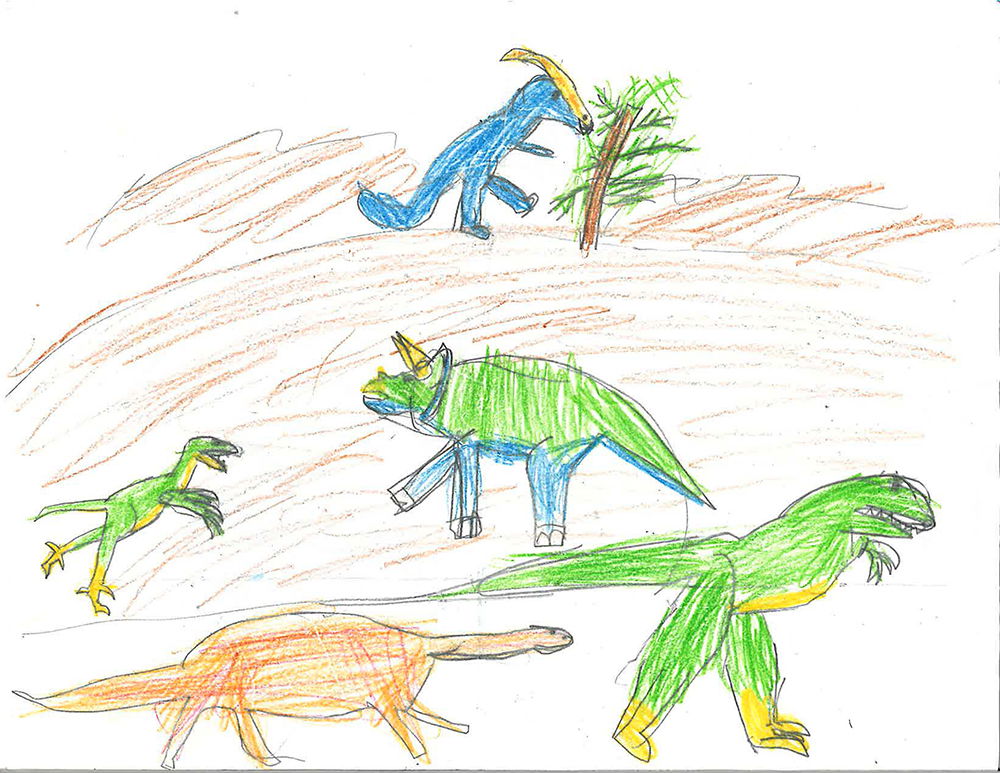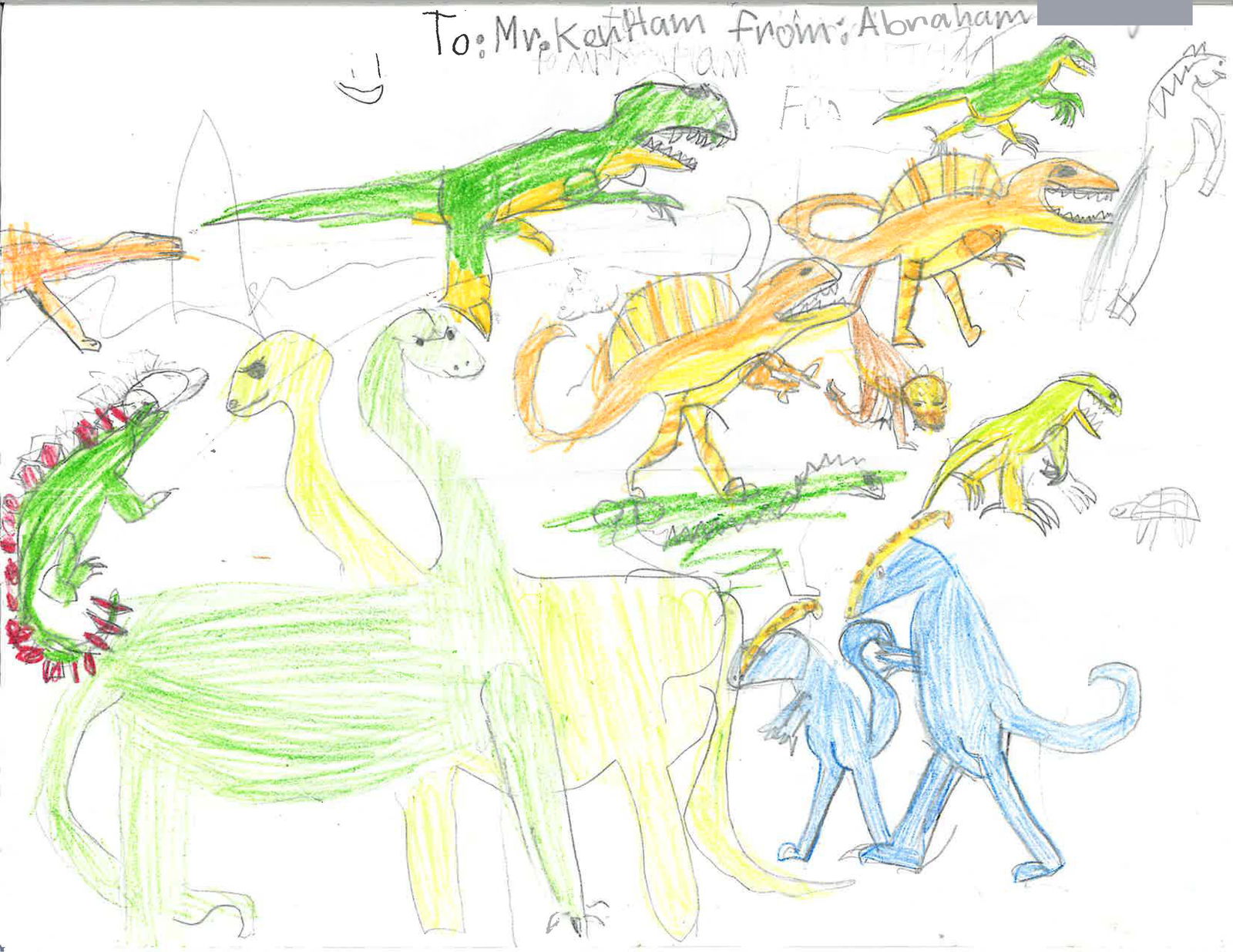 Dino Resources for All Ages
As you can see, many children love dinosaurs and are fascinated by these now-extinct reptiles. Sadly, no animal is used more to indoctrinate children into a belief in evolution and millions of years than dinosaurs. That's why we've produced a variety of dinosaur resources for kids of all ages—we want them to know the truth about these incredible creatures God made and praise the One who created them.
If you're looking for some dinosaur resources to equip your children (or yourself!), consider the following items: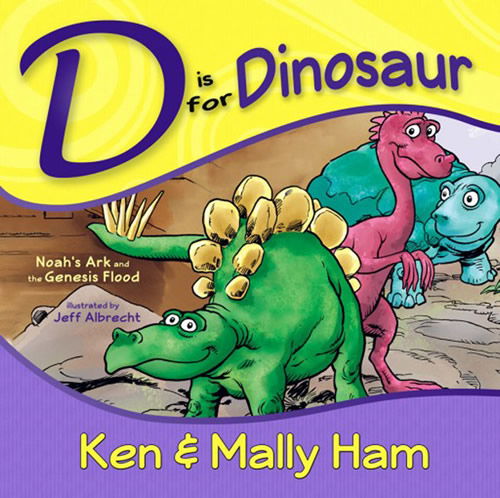 You can find these resources and more at AnswersBookstore.com.
Thanks for stopping by and thanks for praying,
Ken
This item was written with the assistance of AiG's research team.