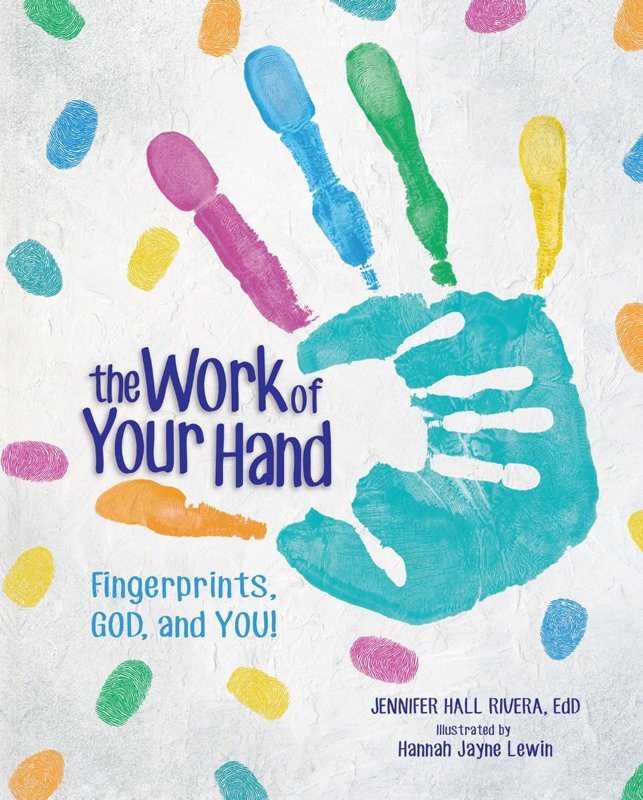 Through fun rhymes and cute illustrations, children will learn that God created them, that God's Word is true, and that their fingerprints are unique. They'll study their own prints to see which fingerprint pattern they have and learn about the others they don't have. Included with the book are almost two dozen pages of activities, including a sheet to fingerprint themselves for further analysis. I've never seen a book like this, so I'm thrilled this fascinating resource is now available for families to use.
Dr. Rivera hosts fingerprinting workshops here at the Creation Museum (along with several other equally fascinating workshops), and they're always popular among attendees. No matter their age, our guests love learning about their own prints, something many people have never studied. (To see if there will be a fingerprinting workshop during your next visit to the Creation Museum, visit CreationMuseum.org/events.)
Order a copy of The Work of Your Hand for your child or grandchild at AnswersBookstore.com and get an introductory special price. Want your copy autographed by the author? Simply order by February 28, 2019 using promo code 1901DD.
Explore Forensics at the Creation Museum
And if your child (in 4th through 12th grade) has an interest in fingerprinting or forensics in general, consider sending them to our brand-new Explore Forensics 3-Day Camp, taking place at the Creation Museum, June 26–28, 2019. Children will complete 12 hands-on science workshops as they explore fingerprints (including processing and analyzing), DNA, trace analysis (hair and fiber), impressions (shoe and dental), crime scene recording, and document examination. Campers will learn all of this through the lens of a biblical worldview.
Register your child before this camp fills up at CreationMuseum.org.
Thanks for stopping by and thanks for praying,
Ken
This item was written with the assistance of AiG's research team.