These books won't just entertain you. They will equip you to stand boldly on the authority of God's Word and share the gospel with others—and, of course, point all readers to the truth of the Bible. If you'd like your younger children to participate in National Read a Book Day or if you're just looking to grow your digital library, we've got some ebook-titles for all ages!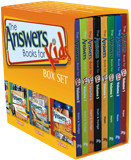 Young readers:
Middle-school readers: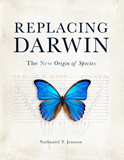 Teens:
Adults:
We are so thankful for the many resources we are able to offer through our online store. Back when I started speaking on creation apologetics and biblical authority in the 1970s, only a handful of titles existed. Now believers and unbelievers who are willing to investigate the Bible's claims have many choices, ranging from layman to technical—and many are available with just a few clicks!
To see the wide range of available resources, visit our online store at AnswersBookstore.com.
Thanks for stopping by and thanks for praying,
Ken
This item was written with the assistance of AiG's research team.