Having just established his office, Cal has organized his staff and volunteers to do great things in a very short time, as God has blessed. His outreach coordinator has already scheduled and conducted several single events and large multi-day, multi-speaker conferences. In the summer, AiG–Canada holds a unique event, Apologetics Bootcamp, for teenagers, where youth are challenged and equipped to share their faith.
Want to know more about AiG–Canada's launch and help spread the vision for the ministry in Canada? Consider hosting Calvin in your church. Or bring a vision-casting event to your area. At these fascinating events, Cal and his team explain the mission and goals for AiG–Canada. This vision includes sharing about special initiatives, new strategies, and outreaches for the future—and the excitement there is contagious! Cal and his team will be bringing on new staff as AiG–Canada's needs grow and as God continues to bless.
Calvin Smith, his wife Angela, son-in-law Luke, daughter Bronwyn, and two of his eight grandchildren, Zeke and Avonlea, had a blast at the Ark Encounter: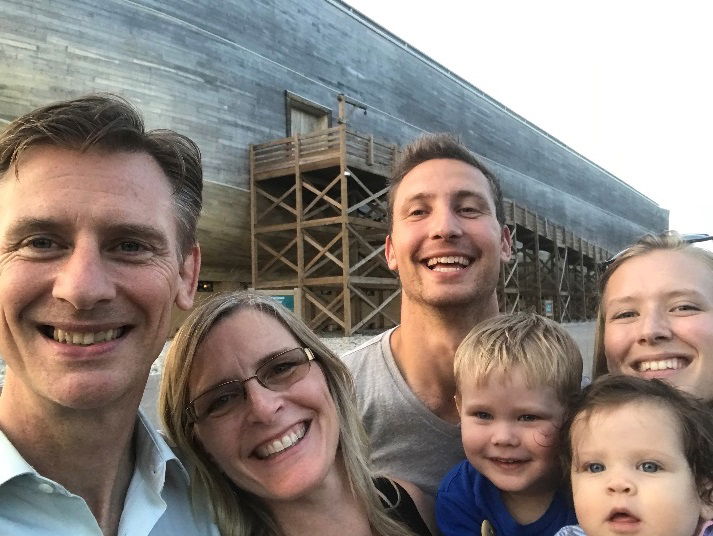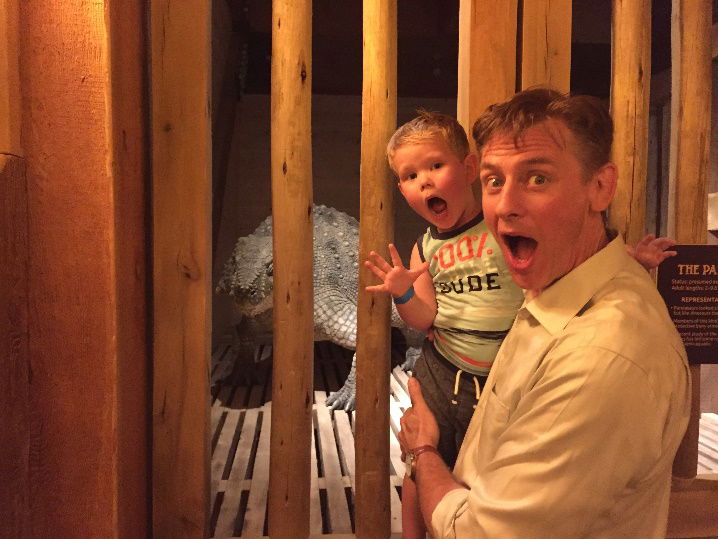 Find out more by reading Calvin Smith's blog and signing up for AiG–Canada Updates via email.
By the way, I'm amazed by the number of Canadian license plates I see in the parking lots of the Ark Encounter and Creation Museum. Actually, when you think about it, it should not be too surprising: the closest Canadian border crossing (near Detroit) is just over a four-hour drive from our Creation Museum!
Thanks for stopping by and thanks for praying,
Ken
This item was written with the assistance of AiG's research team.