Forensic Investigations
Dr. Jennifer Rivera is a forensic scientist and a teacher, so she's a natural fit to design and lead these exciting new events. In a recent staff meeting, she recently discussed our upcoming workshops, biology labs, and Explore Summer Camp.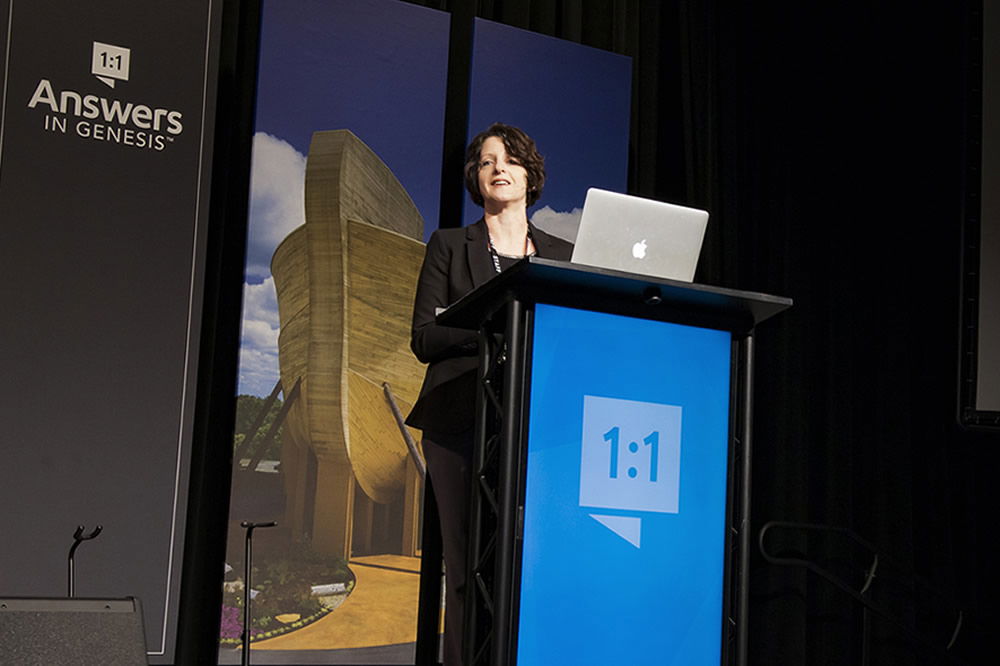 ---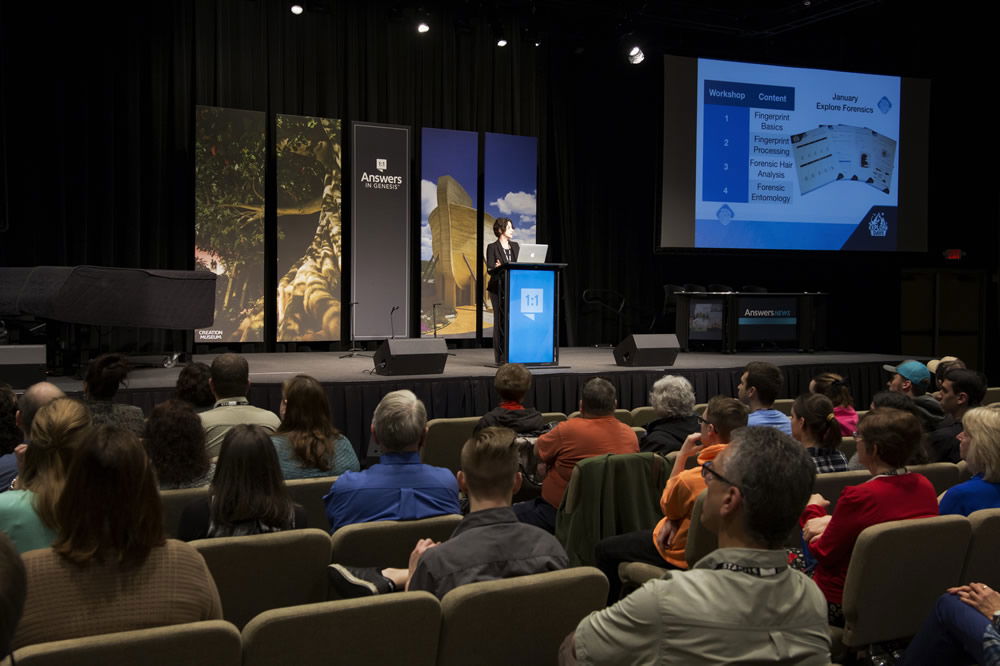 And, drawing on Jennifer's forensics background, several of our newest workshops feature forensics science and investigation. Each workshop, for people of all ages (including for families), is an hour long and features at least 30 minutes of hands-on application and investigation.
These new workshops add to the other popular workshops we've been running for years. Dr. David Menton, acclaimed anatomist, has been behind many of these workshops that are always a hit with our guests. Some of Dr. Menton's workshops are being incorporated into our new Explore Days and Explore Summer Camp.
Explore Days
These full-day workshops for grades 4–12 are incredibly popular with our guests—so popular that we've doubled the program because they kept selling out! Our next Explore Day with open spots will be in August, so you'll want to register soon to avoid disappointment.
These workshops feature four hands-on workshops, expert instruction, and, of course, biblical worldview integration. Each Explore Days focuses on a different science topic, including
Astronomy
Biology
Botany
Dinosaurs
Forensics
Genetics
Geology
Human Anatomy
Microscopes
Physical Science
Zoology
We also offer private Explore Days, so if your youth group, Christian school, or homeschool co-op would benefit from a full day of hands-on science, contact us to book your own private event (a minimum 25 students required).
Our social media team recently filmed a Facebook Live during our Explore Physical Science Day. You can watch that video below.
Explore Camp (Day Camps)
We're excited to offer our first science camp this summer (day camps, with one night at the museum)! This five-day camp for students in the 4–12 grade features five different sciences—one full day on each science—with hands-on workshops, biblical worldview teaching, scavenger hunts, extreme archery, and much more. Campers will even enjoy one overnight spent in the Creation Museum after an astronomy workshop with Dr. Danny Faulkner and the Creation Museum's high-powered telescopes in our observatory.
Spots are filling up fast—register today!
I did a Facebook Live video recently about our camps and some of the things your child can expect to experience (including dissecting owl fur balls). You can watch that video below.
High School Biology Labs
Many homeschool students don't have the opportunity to enjoy the biology labs their public or private school peers get to participate in. So, for the first time, we're offering high school biology labs here at the Creation Museum. These labs run the length of a typical school year (August to April) and feature 12 full-day sessions. Each day has 2 two-hour labs, so each student will enjoy 24 labs, including 7 dissections. These labs have limited space and are already half full, so be sure to register your high school student today (must be 14 years or older).
You can learn more about these Creation Museum opportunities and plan your visit at CreationMuseum.org.
Thanks for stopping by and thanks for praying,
Ken
This item was written with the assistance of AiG's research team.