We have our own zoos—Ararat Ridge Zoo and Petting Zoo area, located behind the Ark at Ark Encounter, and Eden Zoo and Petting Zoo area, located in the gardens of the Creation Museum. Ararat Ridge Zoo features kangaroos, camels, Tibetan yaks, ostriches, emus, llamas, alpacas, and more. The Ark's petting area has goats and other animals, and we even offer donkey and camel rides.
Ararat Ridge Zoo will soon be expanding to eventually feature lemurs, peccaries (a kind of pig), a bearcat, a sloth, and more. We're also building a stage so we can hold zookeeper talks to explain the concept of animal kinds in more detail—using examples we have right there in the zoo (for instance, camels, alpacas, and llamas are all part of the same created kind).
At the Creation Museum we also offer camel rides. This zoo features wallabies, a zorse and zonkey, goats, coatis, and more. Kids and adults alike love the zoo and petting area, and the unique experience of riding a camel.
Plan your visit to our two world-class attractions in Northern Kentucky at ArkEncounter.com and CreationMuseum.org.
Adorable New Stuffed Animals
We've recently begun featuring some brand-new plush toy animals in our Ark Encounter gift shop. These new plush animals include representatives from the bear and deer kinds, as well as a thylacosmilus (which you can see a replica of in the Ark). We're also offering smaller beanie plush options, including a leopard, elephant, and the horse kind.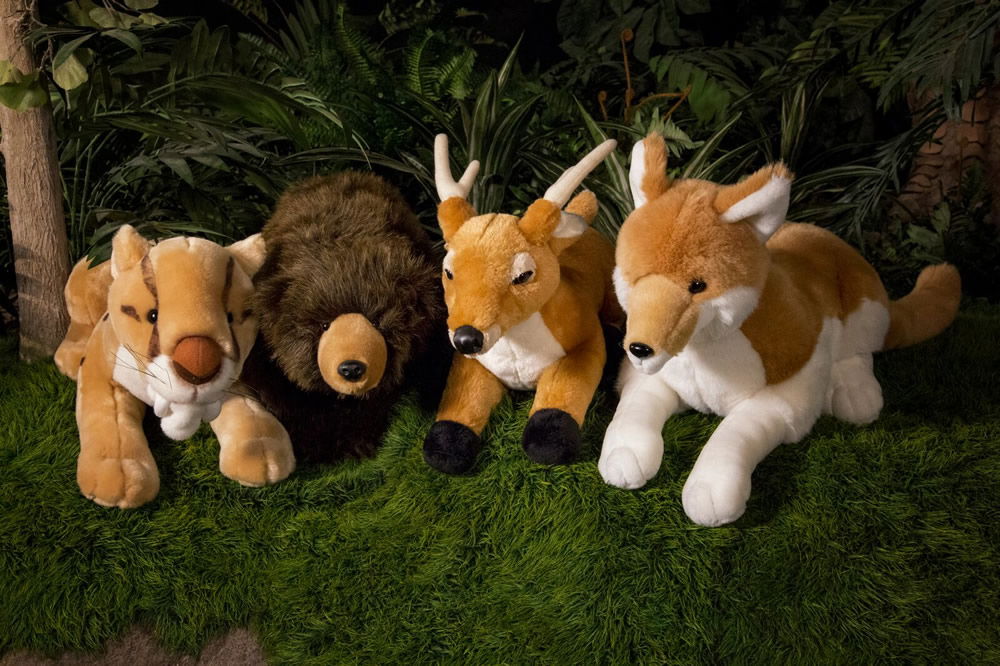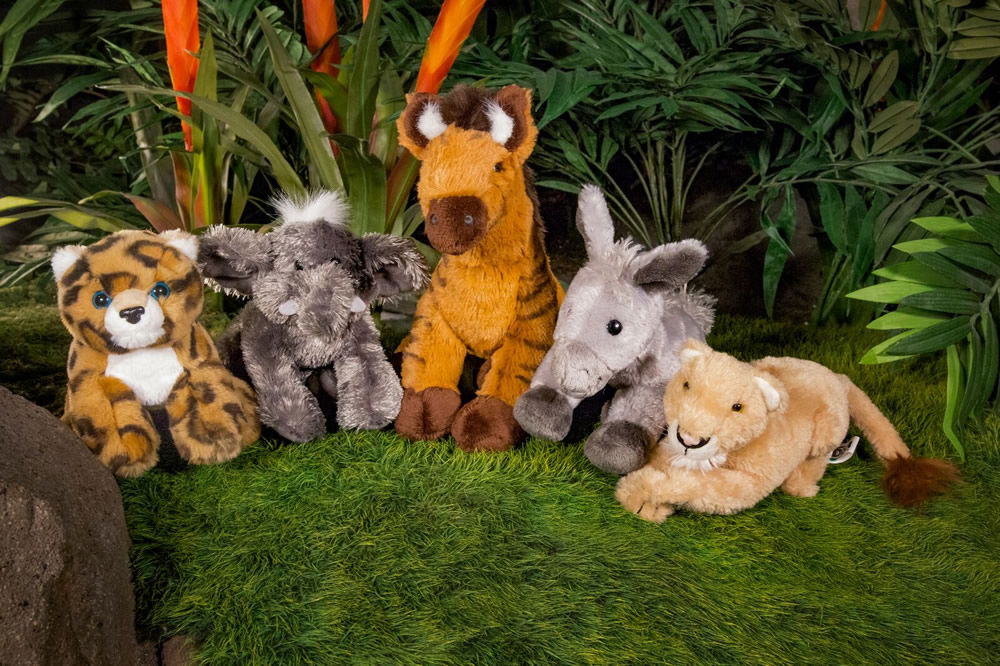 You'll love these new plush toy animals—kids adore them! Be sure to look for them when you visit the Ark Encounter this spring or summer.
Zoo and Aquarium Guides
If you're planning a visit to a local zoo or aquarium, I encourage you to bring a copy of our Zoo Guide and Aquarium Guide with you. Most zoos and aquariums are full of evolutionary teaching that certainly doesn't give God the glory for what he has made. But our zoo guides honor God and teach information that is consistent with God's Word.
In honor of National Zoo Lovers Day, the Zoo Guide PDF (an online version of the book) is on sale for just $1.99 the whole month of April. And you'll also enjoy 20% off select animal resources for the month of April when you use code ZOO18 at checkout.
You can order both of these books at AnswersBookstore.com.
Thanks for stopping by and thanks for praying,
Ken
This item was written with the assistance of AiG's research team.