Reverend Graham has been regularly listed in polls as one of the "Ten Most Admired Men in the World." According to the Billy Graham Evangelistic Association (BGEA), the evangelist spoke to more people in live audiences than anyone else in history—preaching the gospel to about 215 million people in more than 185 countries and territories. In addition, hundreds of millions of people probably watched him on TV or on film, and millions of others on radio. As God blessed his efforts, many hundreds of thousands (perhaps more) have come to know Christ as Savior. He certainly has left behind an eternal legacy.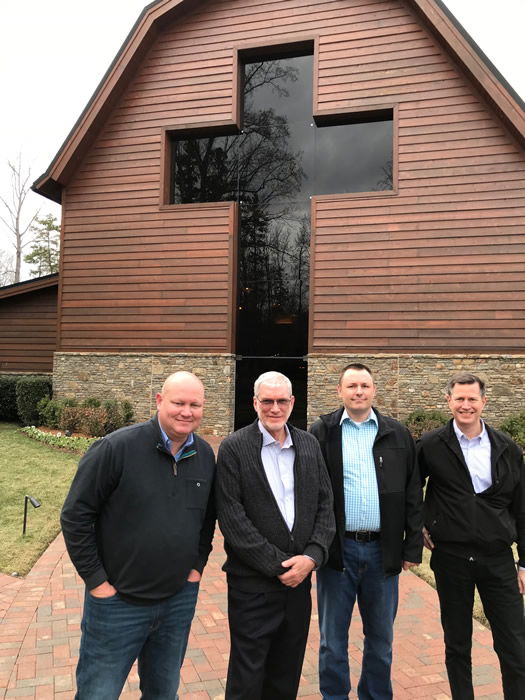 I nearly had the opportunity to meet Reverend Graham last year, but his poor health prevented it. I look forward to meeting him someday before the throne of God, worshipping our Savior. I did have the privilege of speaking at the retreat center he founded, The Cove, in North Carolina a number of times. I also had the pleasure of meeting his daughter, Anne Graham Lotz, at the National Religious Broadcasters (NRB) convention in Nashville in 2016. I sat next to her at the banquet, and, after I spoke to the audience, she gave a wonderful devotional. I was privileged to pick up NRB's Billy Graham Award for Excellence in Christian Communications on behalf of AiG.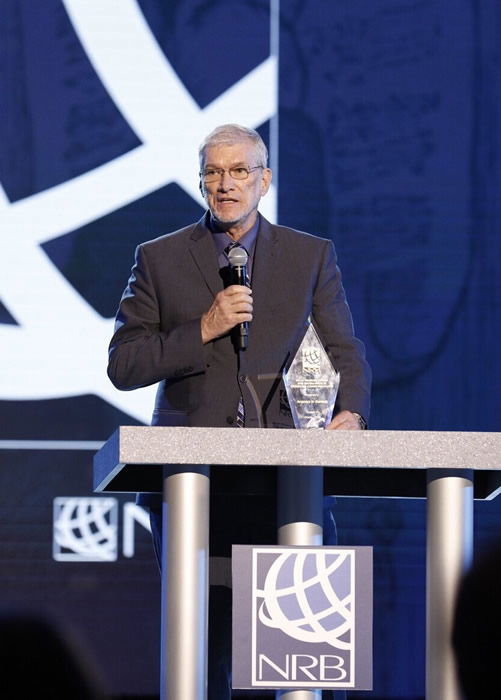 In 1959 and into the 1960s, Reverend Graham came to Australia to preach at several crusades where hundreds of thousands of people turned up. Apparently, more than 130,000 people (2% of Australia's entire population at the time) gave their lives to Christ, and the effect of this revival is still felt today with the decision to have Reverend Graham come "Down Under" being hailed as "changing the course of Australian history." As a child in North Queensland, I remember my parents taking me to a church where a large audio speaker was positioned on the stage so we could hear Graham preach over a landline from one of these crusades. I remember people going forward in this church after listening to him and committing their lives to Christ.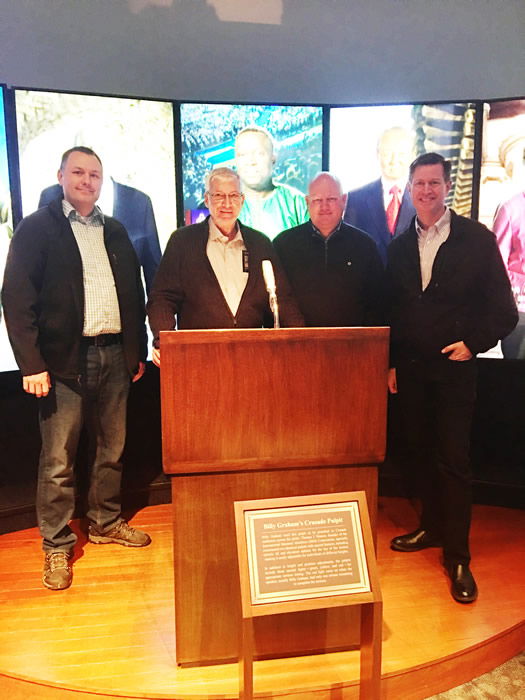 The impact of Reverend Graham's 99 years on earth will last for many years to come and into eternity. We rejoice, as I am sure his family is today even through their sorrow, that he so faithfully served the Lord and encouraged as many as he could to submit their lives to Christ. He surely will hear his Savior say,
Well done, good and faithful servant. . . . Enter into the joy of your master. (Matthew 25:23)
Thanks for stopping by and thanks for praying,
Ken
This item was written with the assistance of AiG's research team.