I'm frequently interviewed by various media and TV programs and am thankful for these opportunities to present truth. While at the National Religious Broadcasters convention this year in Orlando, Florida, I was interviewed by various religious broadcasters. Now I wouldn't agree with everything all of these broadcasters stand for, but these interviews are often a great way to make the most of every opportunity (Ephesians 5:16) to present the message of biblical authority and the gospel to others. One of these interviews was with Bishop Harry Jackson of Hope Christian Church near Washington, DC, for his Hope Connection TV program.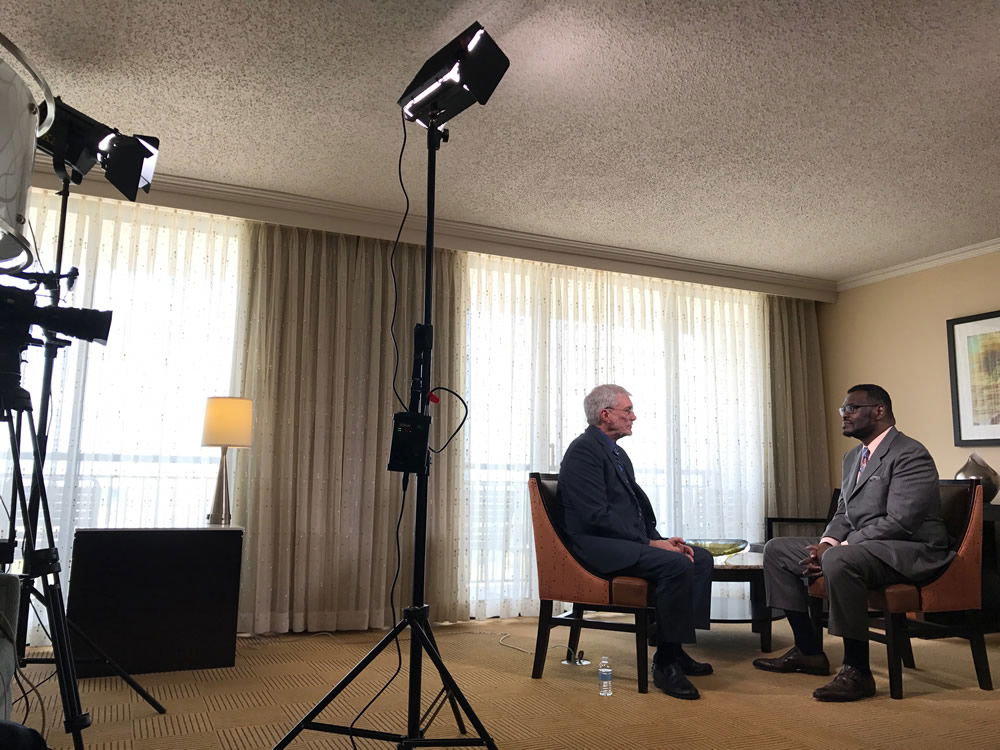 This half-hour interview was about the origin of racism, how we can combat it, and what the Bible teaches about one race. I encourage you to watch this interview.
If you want to learn more about the Bible's answer to racism, I encourage you to read my book, coauthored with Dr. Charles Ware, One Race One Blood, available from our online store.
Thanks for stopping by and thanks for praying,
Ken
This item was written with the assistance of AiG's research team.