Last year I wrote on my blog about Stuart Burgess, professor of engineering design at the University of Bristol in the UK. Professor Burgess is a biblical creationist and a speaker for AiG-UK. He helped design the chain drive for the Olympic bikes that were partly responsible for the tremendous success of Team Great Britain at the 2016 Summer Olympic Games in Rio de Janeiro, Brazil.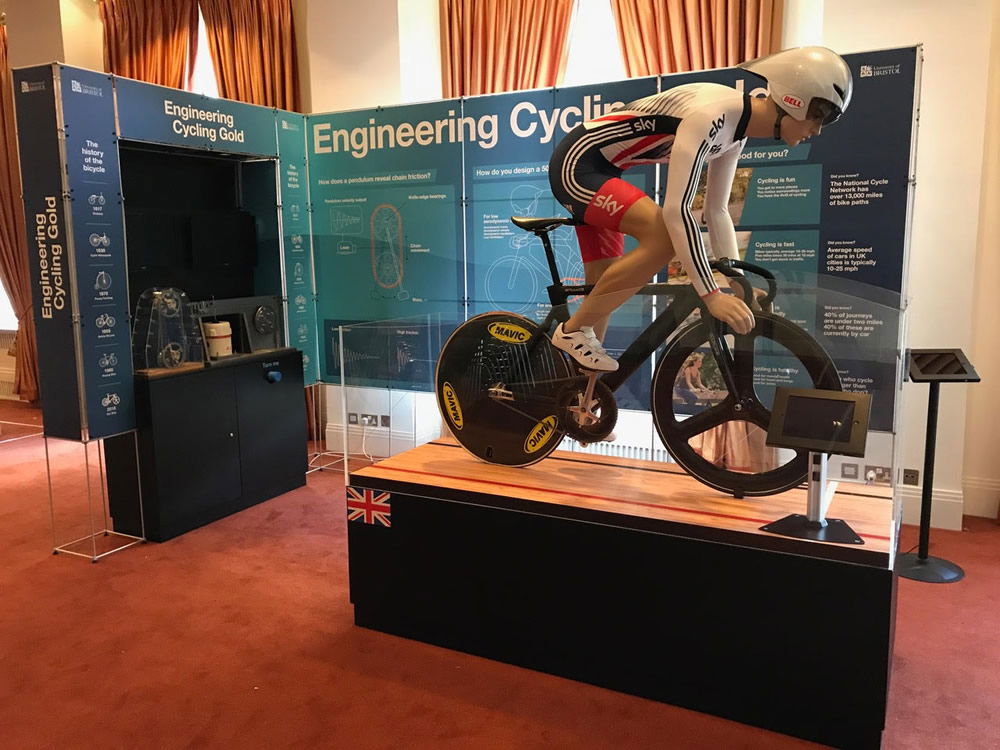 He recently informed us that he had the privilege of exhibiting his work on the Olympic bike at the headquarters of the Royal Society in London, England, near Buckingham Palace. His exhibit was featured on the national BBC breakfast show and a BBC Radio science program. In addition, the Royal Society uploaded a YouTube video highlighting his research, the work that went into it, and the results of his work. I thought I would share the video with you.
Isn't it exciting to see Christians doing great research for God's glory?
Thanks for stopping by and thanks for praying,
Ken
This item was written with the assistance of AiG's research team.