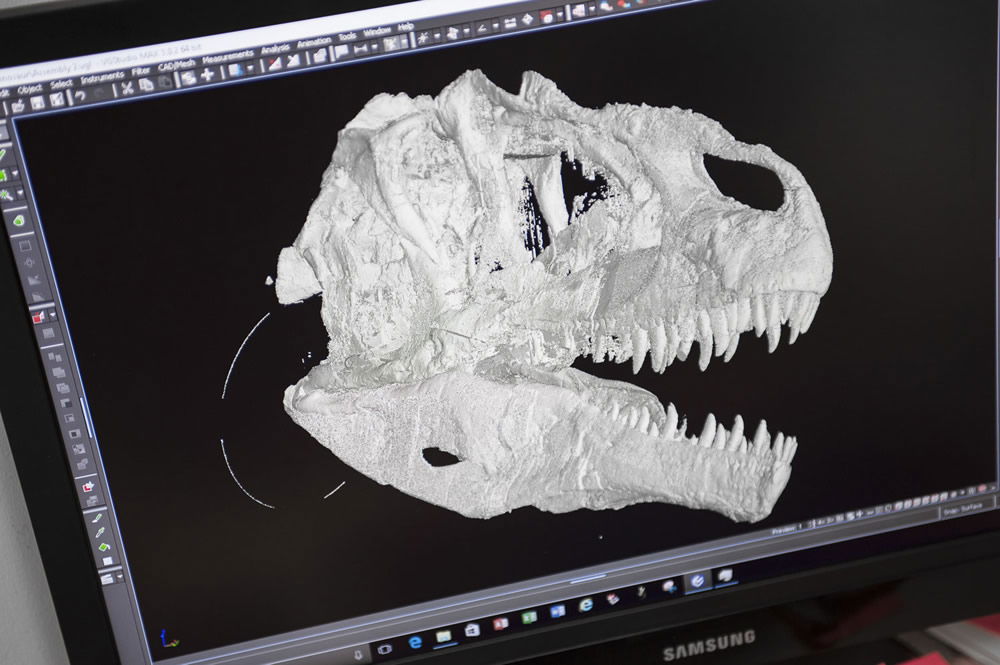 3D Engineering Solution's industrial scanner (one of only 5 or 6 like it in the nation) is able to penetrate dense objects such as minerals or metals with a high resolution. These scans allowed us to see the details inside the brain cavity, including the lines where the bones fused together as the creature grew.
AiG's director of research, Dr. Andrew Snelling, remarked, "This is fascinating to think that these are critters . . . that are very old, and it's amazing that they have been preserved for us to look at the details today."
When I asked the technician to name the most interesting item he had ever scanned, he answered, "Oh, it would definitely have to be the dinosaur (Allosaurus) head."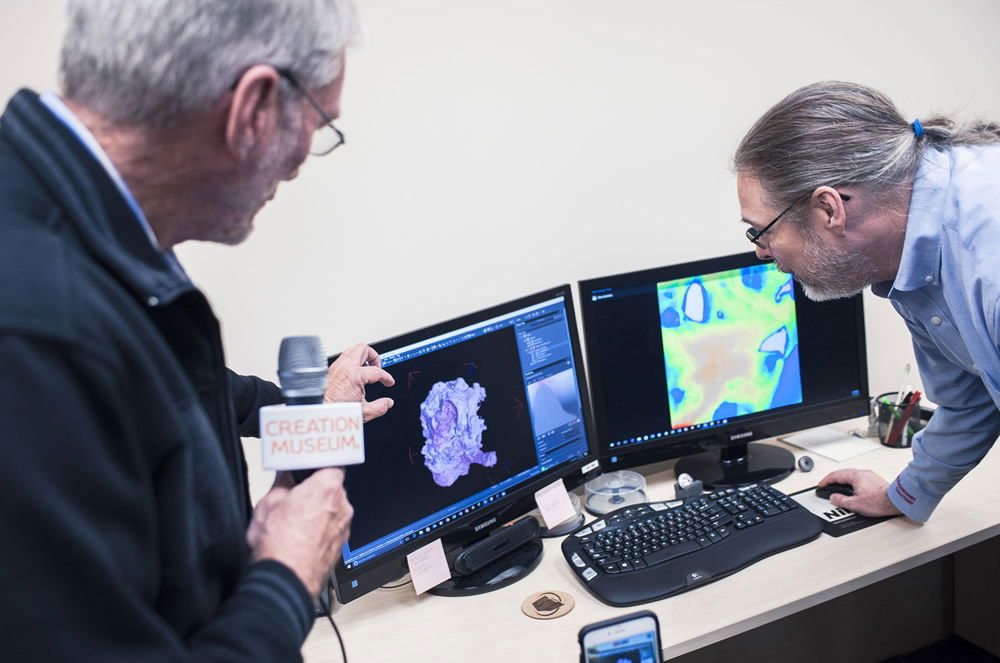 The skull is remarkable because the hyoid bones are still intact. The hyoid bones anchored the allosaur's muscles of the tongue and larynx, and helped with swallowing and vocalization. These bones are almost never intact in fossils.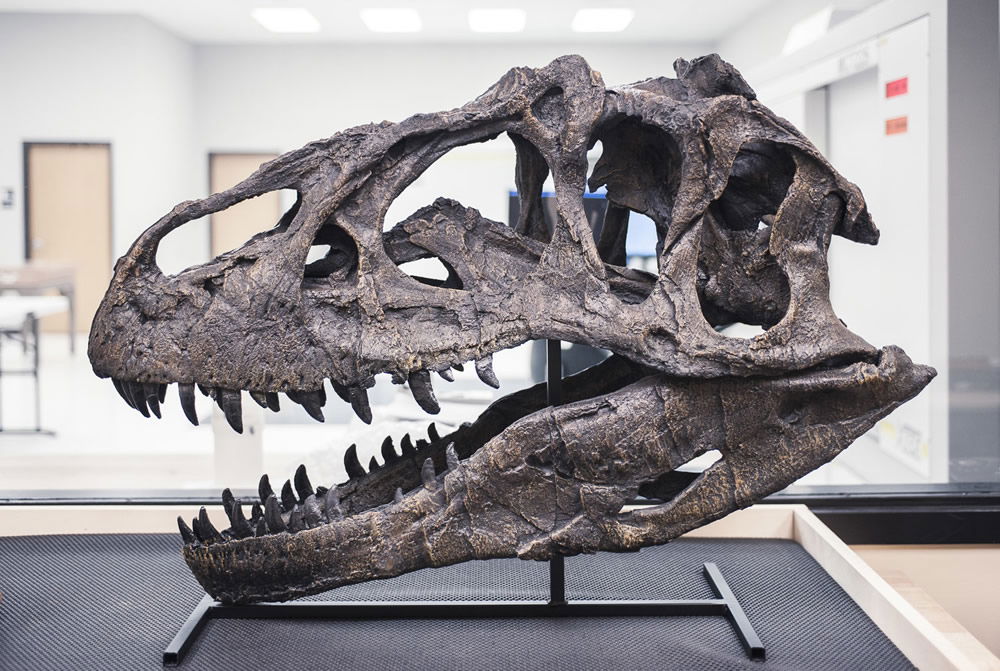 Cutting Edge Research
As far as we know, this is the first time that an Allosaurus skull has been scanned, making this cutting-edge research—and it's being accomplished by creation scientists. The scans are available for researchers to study. Someday we might discover all sorts of new facts about this amazing species, and find ways to help us defend the book of Genesis and expose the scientific problems with evolution.
In these Facebook Live videos, take a look at 3D Engineering Solution's state-of-the-art equipment, find out how long the scans took, meet the technicians, see what they discovered, and even get a peek inside our T-rex and raptor fossil eggs (also displayed at the Creation Museum).
(Because of a technical issue, we had to film this Facebook Live in two parts. Be sure to watch both videos.)
Ebenezer is at the center of our "Facing the Allosaurus" exhibit at the Creation Museum. Learn more about Ebenezer, and check out our other excellent dinosaur-related exhibits including dinosaur eggs and bones and realistic animatronic models when you visit the Creation Museum.
Thanks for stopping by and thanks for praying,
Ken
This item was written with the assistance of AiG's research team.