We couldn't do what we do at Answers in Genesis, the Creation Museum, and the newly opened Ark Encounter without our faithful, hard-working staff members. Their service behind-the-scenes and in serving our guests is vital to this ministry, and we are thankful for them.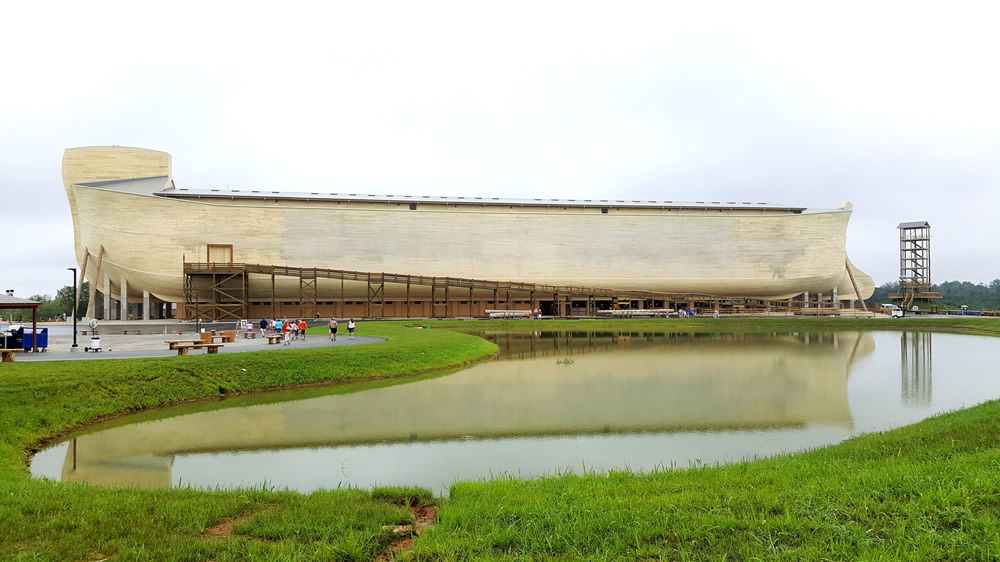 We often receive comments on the friendliness and helpfulness of our staff members. I thought I would share one particular email from a recent guest to both attractions.
I wanted to email you about our great experiences both at the Creation Museum and at the Ark Encounter. Not only were the exhibits and the information fabulous, but the people who work there really make the experience even better! I expected a high level of customer service at the Museum since it's been established for a while and they have their processes down, but I was particularly impressed with the transportation folks at the Ark Encounter.

When any business newly opens you expect some hiccups, but I saw none. The team there was focused on ensuring [we], as visitors, were well-taken care of. I could hear them talking about how to be more proactive with getting people through the lines and onto the buses faster so there was no back-up in the ticketing area. It made me smile to see these people using their God-given gifts for His glory.

Can't wait to see how it all progresses and [to visit] again. I can't tell you how many people I have told that they need to put this on their list to visit in their lifetime!
If you would like to join our team at Answers in Genesis, the Creation Museum, or the Ark Encounter, check out available positions on our website.
And if the Ark Encounter is on your list of places to see, with its life-size Ark just south of Cincinnati, plan your visit today at Ark Encounter.com.
Thanks for stopping by and thanks for praying,
Ken
This item was written with the assistance of AiG's research team.