The program featured some stunning drone images of the Ark under construction and the design studio where our world-class exhibits are being built. We gave this crew almost three days of unprecedented access to our facilities and extended gracious hospitality, and then held our breath.
Now, there were comments that made us cringe. For example, there was a statement by the producers that the Old Testament is supposedly my "rule book for life," suggesting that the teachings of the New Testament and its gospel message are secondary. And by the way, twice we urged the crew to interview at least one of our PhD scientists, like geologist Dr. Andrew Snelling (an Aussie like me), to show how science confirms the Bible in Genesis, but they chose not to. And it would have been good for the producers to point out that hundreds of people who have been contracted to help us build the Ark did not have to sign our statement of faith.
But watch for yourself and be encouraged by the coverage and see some good video shots of the Ark. By the way, notice how Bill Nye "the Science Guy" comes across as condescending and snide as he shows his disdain for those of us who believe God's Word beginning in Genesis—once again illustrating the struggle of the secular world to understand Christians.
Part 1
Part 2
Part two is shorter than the first segment.
Other major TV stories on the Ark are in the works from ABC TV and CNN, plus media like the Wall Street Journal—many weeks before the Ark opens July 7 in Williamstown, Kentucky, right off I-75, running from Michigan to Florida. Imagine how many media outlets will be here in July for the opening. Plan your trip to the stunning, evangelistic Ark south of Cincinnati by checking out ArkEncounter.com.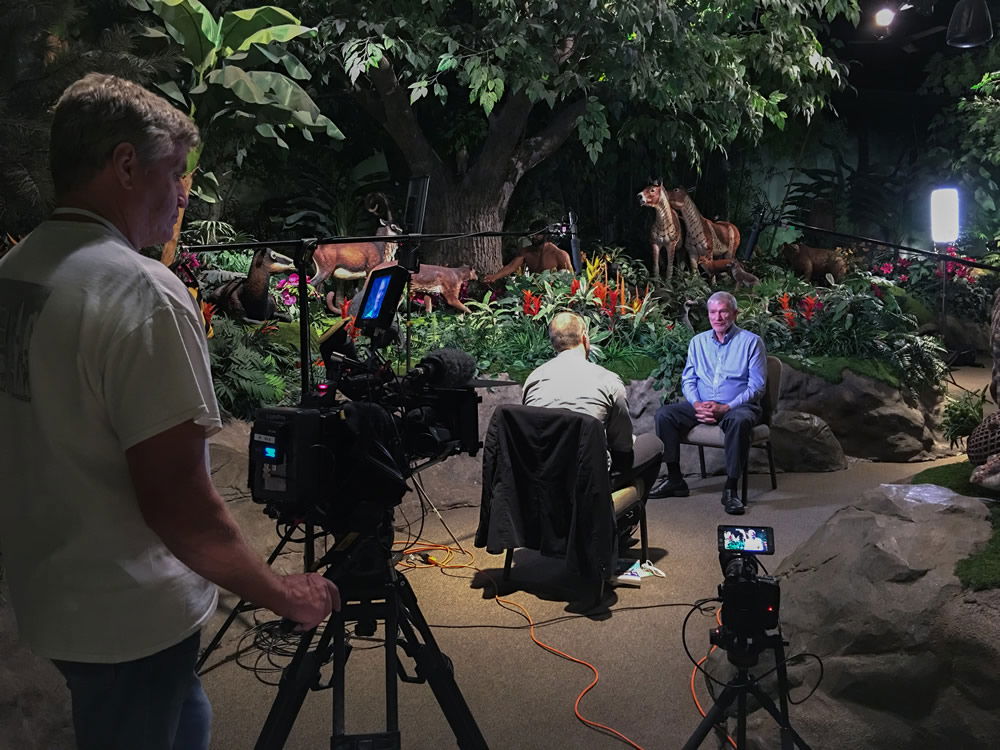 Thanks for stopping by and thanks for praying,
Ken