Many of you are aware that I have a great respect for the teaching ministry of the late Dr. D. James Kennedy, even going back to my Australia days. His radio broadcast, TV program, and writings made their way "down under" and influenced a great many people. Thus, when I had the opportunity to speak at Dr. Kennedy's church for a Sunday evening worship service in Fort Lauderdale, Florida (Coral Ridge Presbyterian Church) in the mid-1980s, I was honored. Frankly, I was a little intimidated by this highly intelligent and bold servant of God—plus to be given the Sunday pulpit in this influential church was an honor. (For a tribute to the late Dr. Kennedy, including a funny story about bisons, go to this article.)
Many people are not aware that Dr. Kennedy founded an evangelistic association called Evangelism Explosion. One of his chief burdens was to equip Christians to be bolder in their faith by training them in how to engage in more effective witnessing. Of course, AiG does the same thing: equipping Christians to answer the questions of the day that are keeping non-Christians from considering the Christian faith.
The long-time executive director of Evangelism Explosion, John Sorenson, visited our Creation Museum just before I left for a few weeks in Australia. Dr. Sorenson's EE offices are now much closer to our Creation Museum (he is based near Asheville, North Carolina), and we invited him to see the finished Creation Museum (he toured the museum when it was under construction about 9–10 years ago). John, with his wife Ann, also traveled down to the Ark Encounter site with me. Earlier that day, John not only gave the entire staff an update on how God is blessing Evangelism Explosion in America and overseas, but he also encouraged all of us to be more active in sharing our faith. Here is a photo of John speaking to our staff: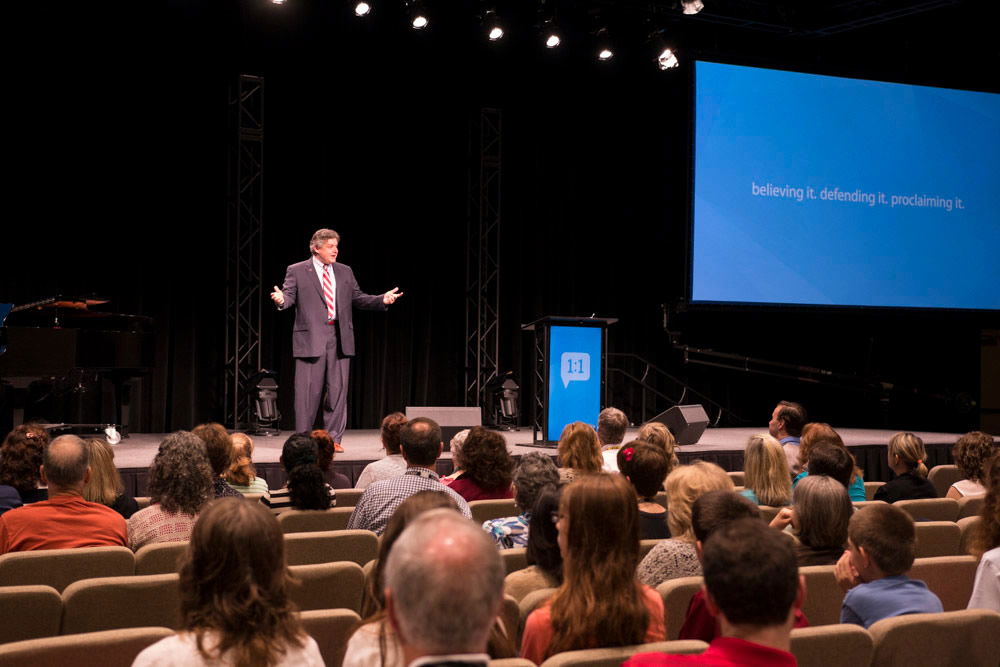 Find out more about this excellent ministry founded by our good friend Dr. James Kennedy at EvangelismExplosion.org.
Thanks for stopping by and thanks for praying,
Ken