I asked our cartoonist Dan Lietha to produce this illustration for me based on a recent post I wrote titled, "Supreme Court Opens a Pandora's Box." If you haven't read that post, I encourage you to do so.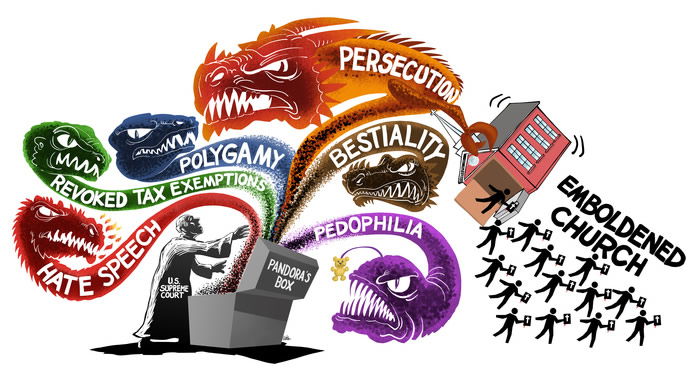 And yes, the US Supreme Court has in a sense opened a Pandora's box! We are already seeing reports like this:
History has shown that when the church comes under persecution, it awakens many Christians to be more emboldened for their faith. Yes, we are in a spiritual battle and I perceive that many Christians are becoming more on fire for their faith in this increasingly secularized culture.
For we do not wrestle against flesh and blood, but against principalities, against powers, against the rulers of the darkness of this age, against spiritual hosts of wickedness in the heavenly places. (Ephesians 6:12)
Thanks for stopping by and thanks for praying,
Ken