The largest Protestant denomination in America, the Southern Baptist Convention (SBC), has been holding its Annual Meeting in Columbus, Ohio, this week—only two hours north of our AiG offices and Creation Museum. We have already seen hundreds of attendees visit the Creation Museum on their way to the SBC Annual Meeting, and hundreds more are expected to visit the Creation Museum as they leave the meeting to return to their hometowns.
At a booth inside the SBC exhibit hall, Answers in Genesis featured various aspects of our ministry (see photos below). Yesterday (Tuesday), I traveled to the SBC Annual Meeting to talk with pastors and other attendees at the AiG booth and also to give away many hundreds of copies of my book The Lie—which is really the textbook of the AiG ministry. This book is, in essence, the core message—often called "the relevance of Genesis"—that the Lord has called us to in challenging both the church and culture.
We do praise the Lord that I and many of our talented speakers have given presentations in many Southern Baptist churches, and we have many events lined up for the future. AiG has many great friends in the Southern Baptist denomination, such as Dr. Johnny Hunt, a past president of the SBC, and senior pastor at First Baptist Church of Woodstock, Georgia. Here is a video of Dr. Hunt endorsing the ministry of Answers in Genesis:
I encourage you to read my post about SBC's stance on biblical marriage and the resolution they passed this week in regard to the gay "marriage" issue.
If you would like an AiG speaker to come to your church and present faith-building teaching to teens and adults, then please go to this link to request a speaker.
Here are some photos taken during my time at the AiG booth: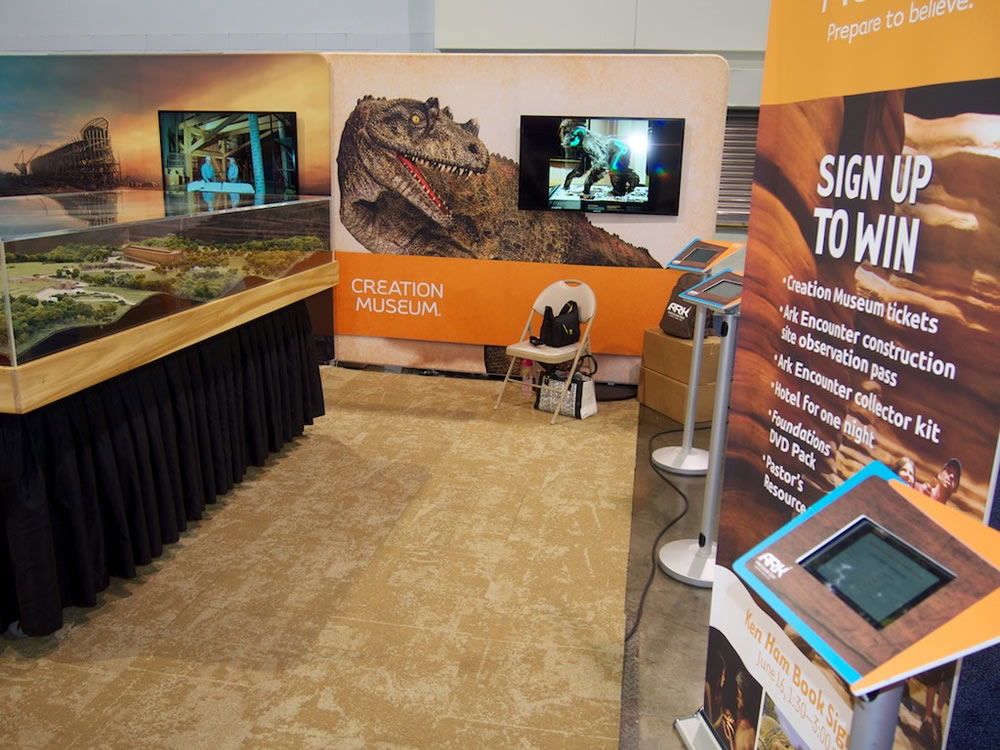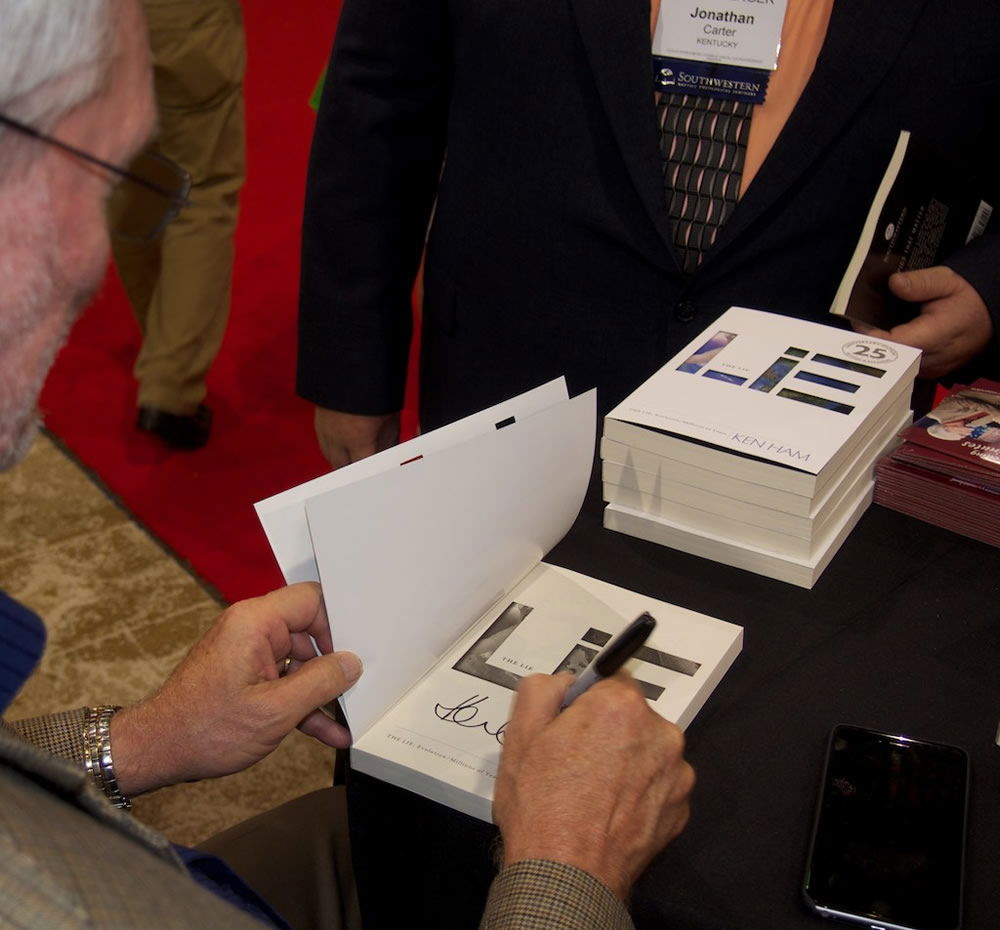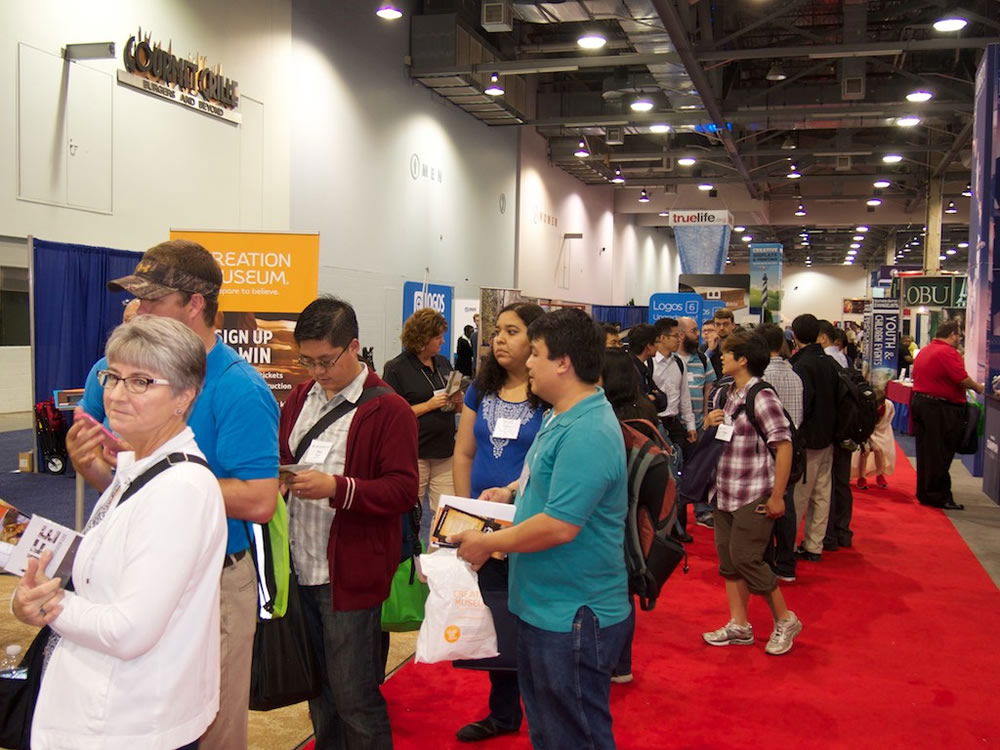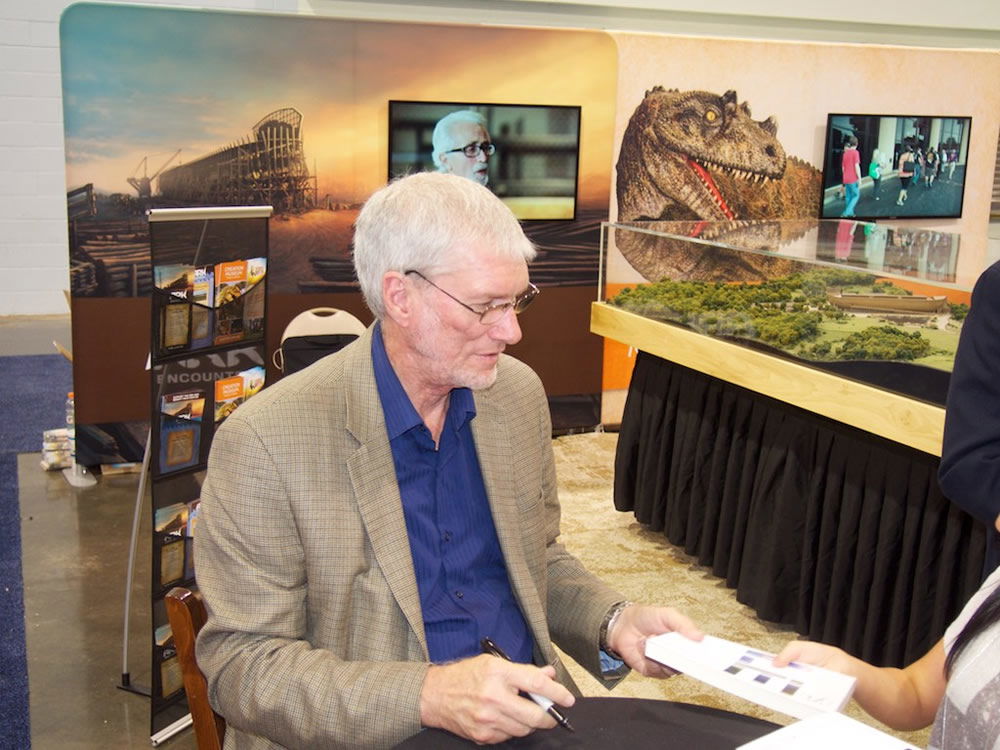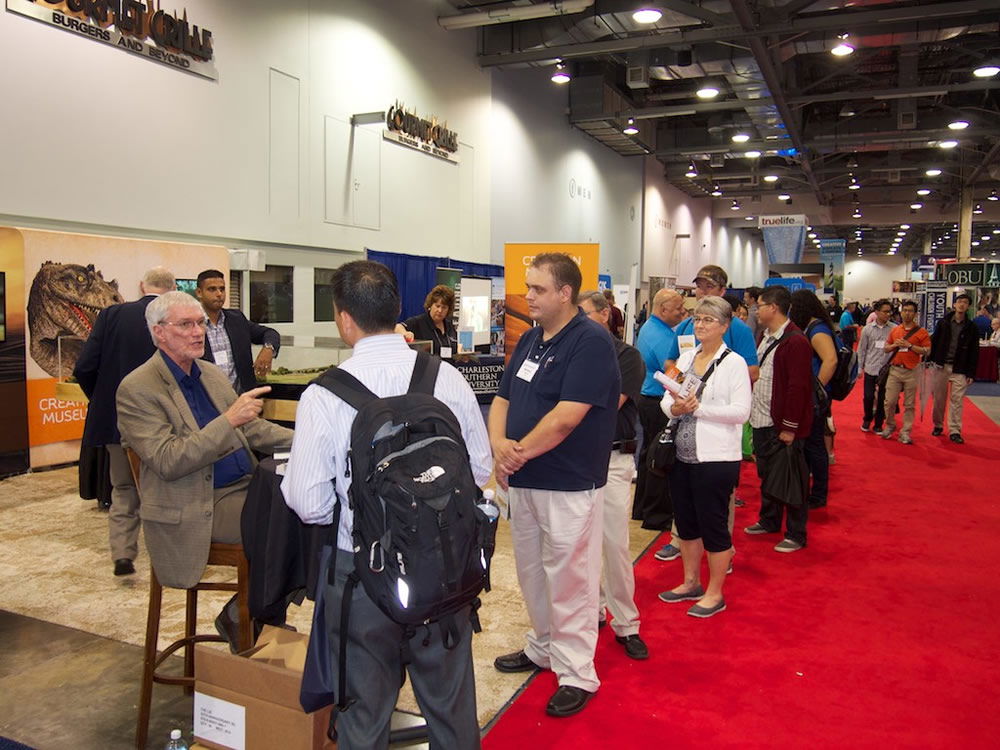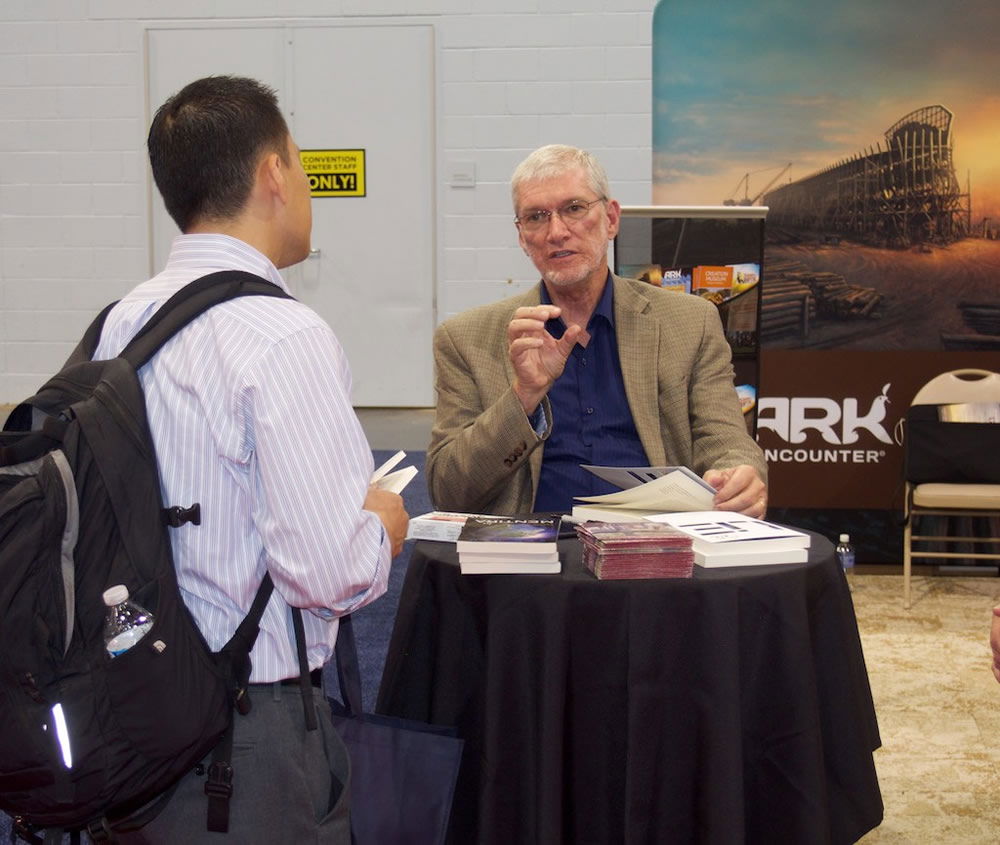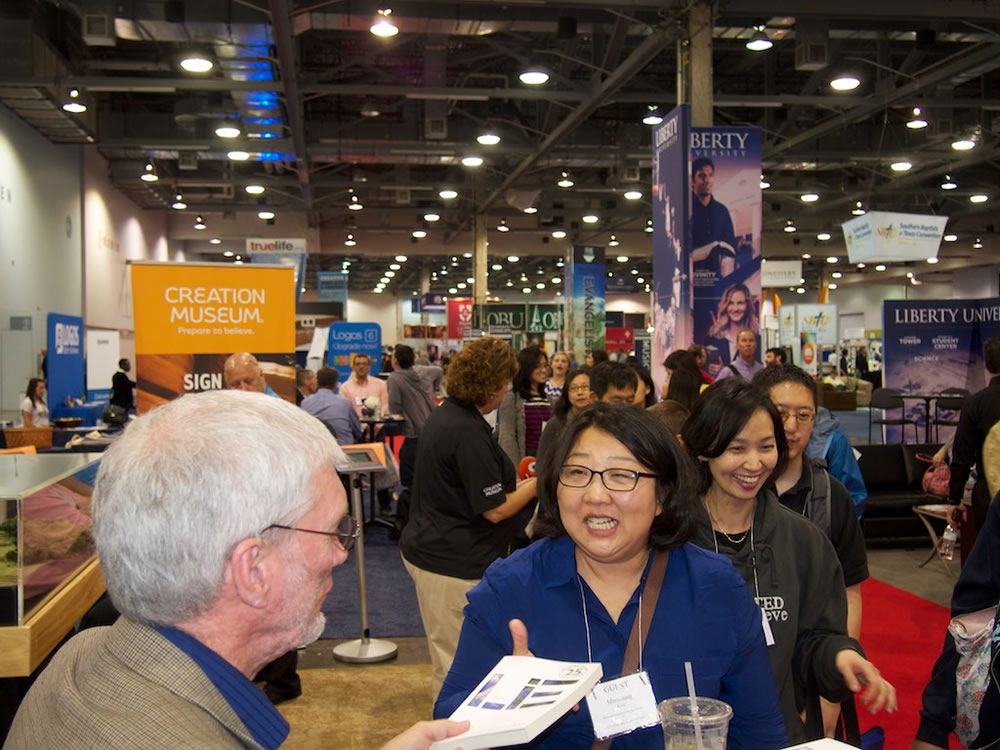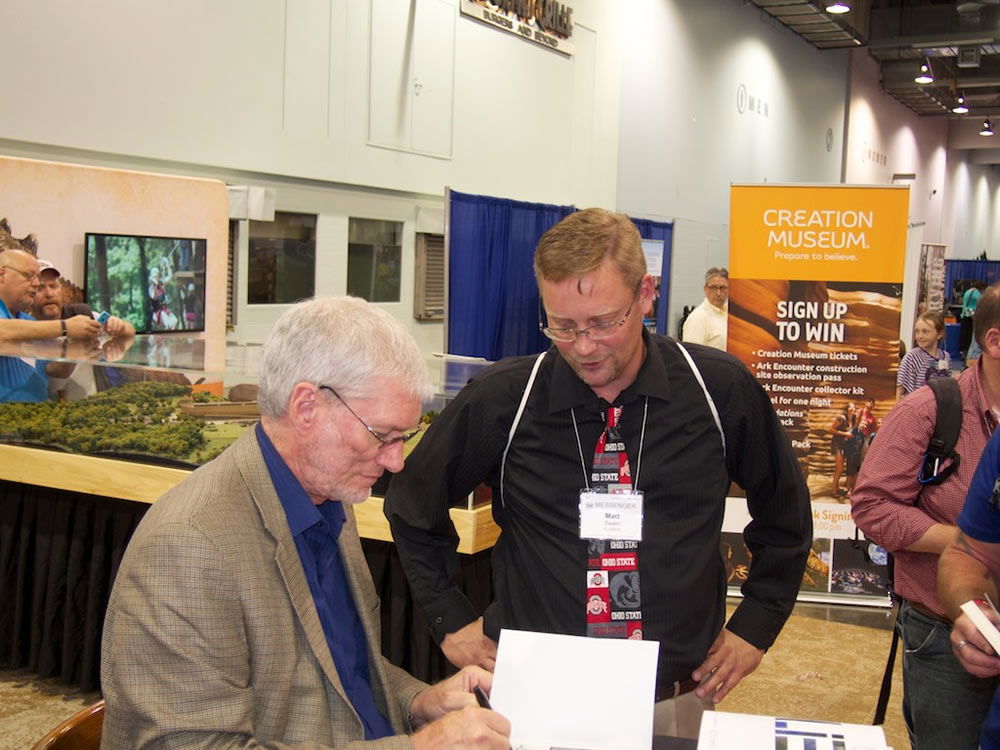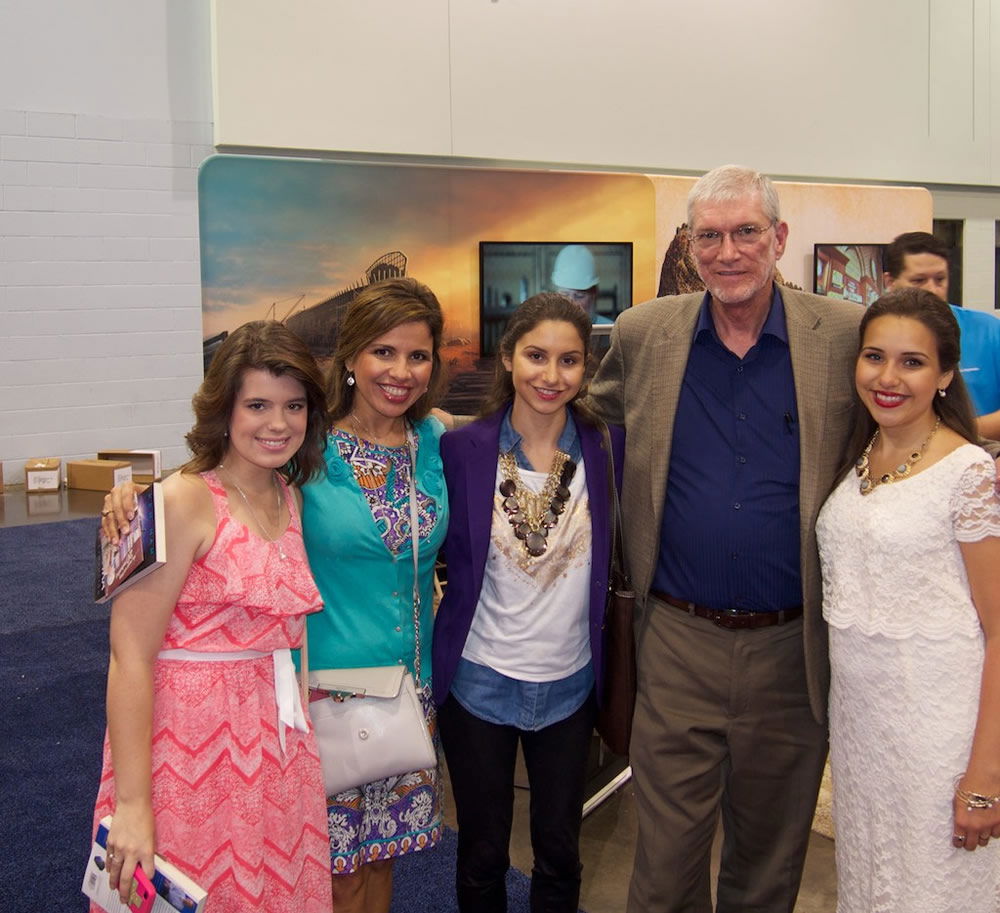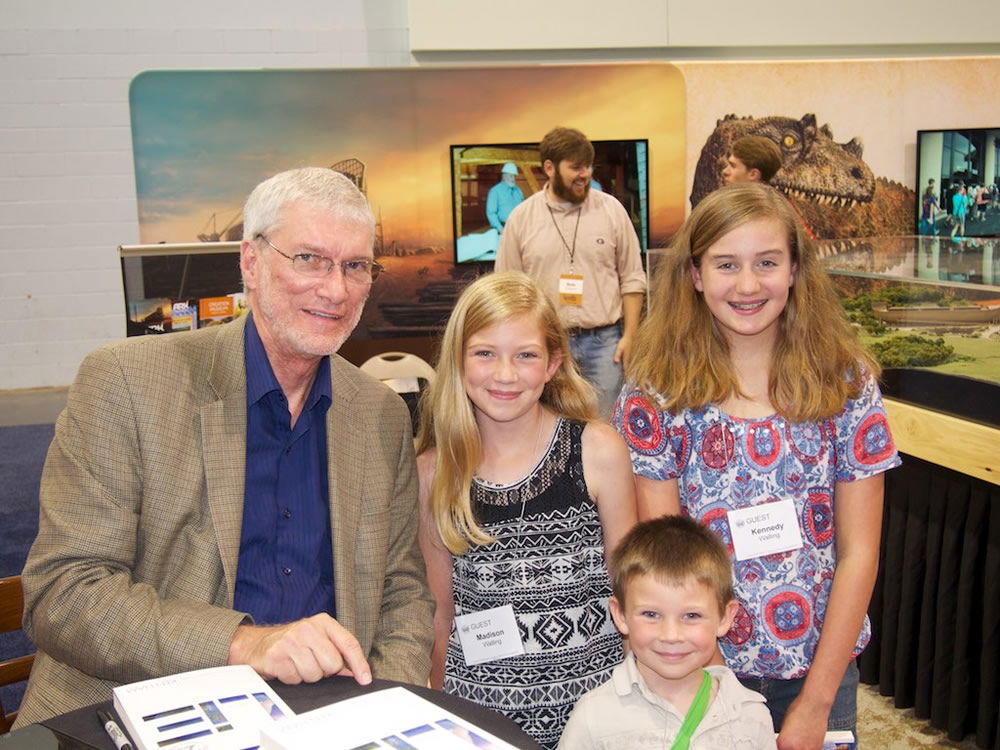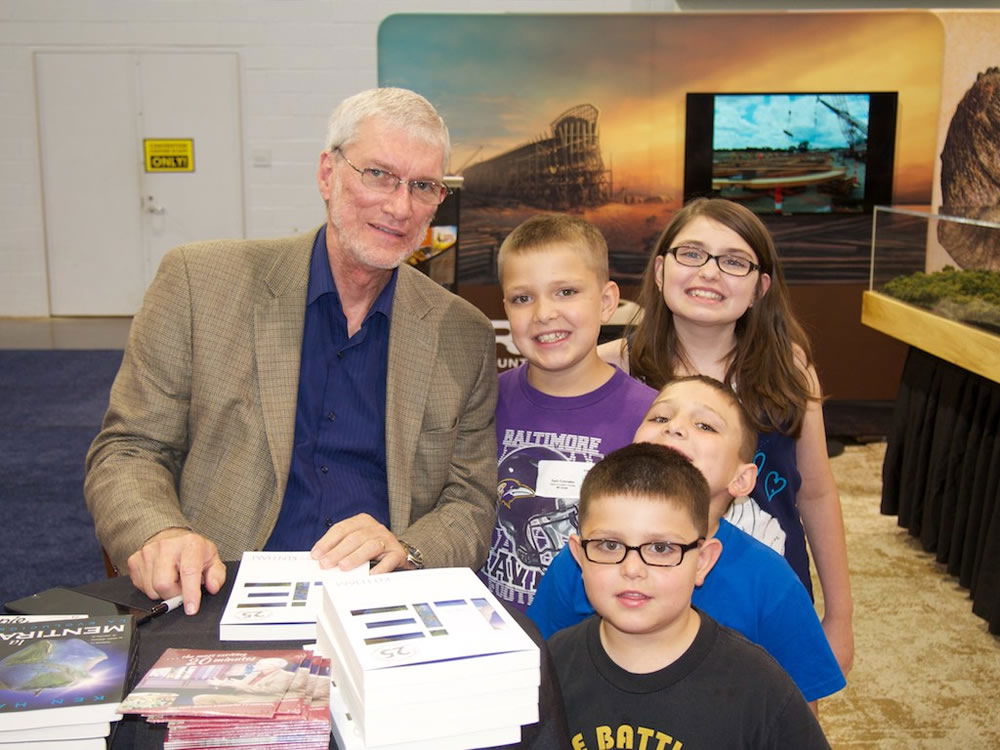 Thanks for stopping by and thanks for praying,
Ken