Our ministry's focus is upholding the authority of God's Word and spreading the good news of Jesus Christ, and our Christmas resources are no exception to this goal. Our online bookstore has some beautiful new Christmas-themed items that will help you celebrate our Savior's birth with friends and family.
A simple way to spread the gospel message with loved ones and friends this Christmas is with evangelistic Christmas cards! We have a new packaged set of 20 beautiful Jesus-centered Christmas cards. Each contains a Scripture verse on the front and a gospel message on the back. So share the gospel message this year in your Christmas greetings!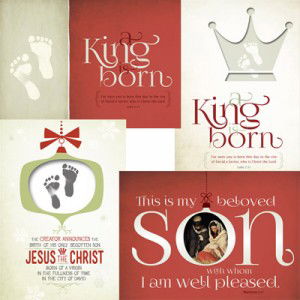 My good friend Buddy Davis has also put out a new Christmas CD. His collections of folk-style music are very popular items in our bookstore, and this new Christmas CD is sure to be another big hit. His CD contains 10 Christ-themed instrumental Christmas favorites. All the instruments—including the Appalachian dulcimer, mandolin, fiddle, and more—are played by Buddy and are beautifully arranged. The entire CD was recorded in Buddy's log cabin in the woods that he shares with his wife in Ohio! This CD would make a great addition to any Christmas collection.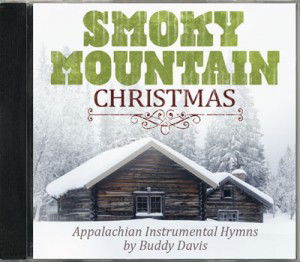 Another wonderful Christmas resource is The War on Christmas, compiled by popular AiG author and speaker, Bodie Hodge. This book looks at the ongoing cultural battle that seeks to take Christ out of Christmas. It answers such questions as, "Is it a bunch of pagan symbols 'Christianized' for the celebration? Why is our concept of Christmas so important for those who don't believe in Jesus? Most may say Christmas is about the birth of Jesus, but are we truly worshiping Him or just celebrating the earthly gifts we give ourselves?"
Learn what Christmas is really about—and what Christians should do about the cultural war on Christmas. This book would make an excellent Christ-focused gift or stocking stuffer!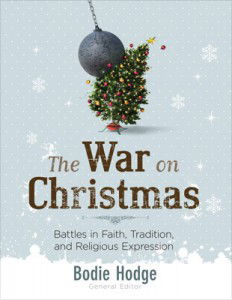 Finally, if you haven't been to our Creation Museum for our popular Christmas Town attraction (or even if you have!), plan to be with us here in the Cincinnati area. The many outdoor activities are free, Friday and Saturday nights in December. Now is the time to make plans to visit! You don't want to miss the free live Nativity, dazzling Garden of Lights, live dramas, or the $5 admission (after 5pm) to the museum! Plus, remember, kids are still free in 2014.
I encourage you to concentrate on Jesus Christ this Christmas. Take time to remember our Creator who stepped into history, born of a virgin, to live a perfect life and eventually die on the Cross. He took the penalty—death—that each one of us deserves because of Adam's sin (Romans 5:12) and our sin (Romans 3:23) upon Himself. But He didn't stay dead—He rose again, conquering death! He now offers salvation freely. What a truth to celebrate!
Thanks for stopping by and thanks for praying,
Ken
This item was written with the assistance of AiG's research team.