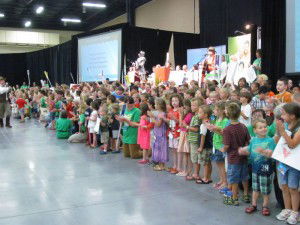 Hundreds of children attended AiG's special kids program at the AiG Mega Conference in Tennessee this week. It is so thrilling to see more and more kids being armed with the truth of God's Word. They are learning how to defend the Christian faith so they will be ready for the spiritual battle raging around them.
There was something for everyone this past week at the Mega Conference in Sevierville, on the north end of the famed Great Smoky Mountains. Hundreds of children traveled through "Our Majesty's Kingdom" as they participated in the Answers in Genesis Kingdom Chronicles VBS program. On their journey they learned how to become part of the Good Kingdom and to avoid the traps of the Bad Kingdom as they put on the full armor of God. Using Ephesians 6:11–18 as their guide and applying the passage through memorization, exciting games, tasty snacks, creative crafts, drama presentations, and Bible time, the kids learned how to stand for Christ in the face of worldly opposition.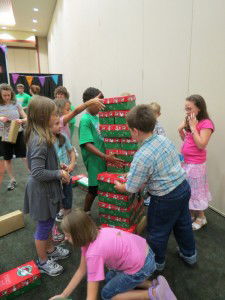 Each day's program included presentations by Sir John Tricks-a-Lot (John Swomley) and his wife Ynita (of JandY Ministries). With his humorous antics, Sir John reinforced the lesson and Bible verse of the day in a way the children anticipated and learned from.
For the conclusion of each session, Buddy Davis led the children in a time of singing and teaching them a hymn.
The kids were given the opportunity to show off all they had learned as they joined their parents for a closing assembly in the main hall. Enthusiastically reciting their verses, sharing their troupe cheers, and singing "Stand Up for Jesus," the children shared their lessons with the rest of the conference attendees.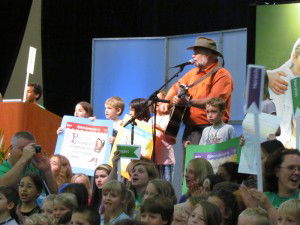 Parents were grateful for the children's sessions. We heard over and over again, "My kids have really enjoyed this VBS program." One commented, "My son has enjoyed this so much." Another parent shared, "My kids are so excited. I've never seen them so excited. They weren't certain at first, but now they've made friends." Early in the week one mom expressed, "My daughter has learned more in the first two days of this program than she did in the entire week of the VBS program she just finished."
One story was a special blessing to us. A mom shared the story of how her family recently changed churches because they realized that they weren't being taught biblical truth. Last summer they sent their kids to the church camp associated with their former church and they came home more worldly than when they left. It was at that point that they decided something had to change. Rather than send their kids to church camp this year, they saved their money to come to our Mega Conference. She shared that they were so spiritually fed by the conference that it brought home to them just how much they had been "starving" in their old church.
Arming children with the Word of God will properly equip them to stand firm as they move forward in their lives into a world of ever-increasing opposition to biblical authority. That's what this week with the kids was all about.
Here are some photographs taken of other aspects of the children's program at the 2013 Mega Conference: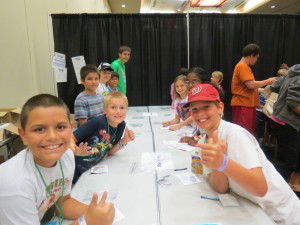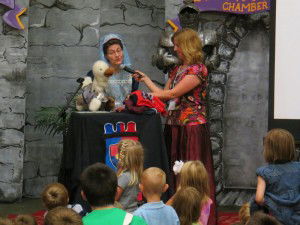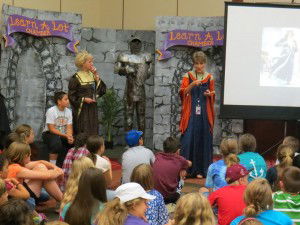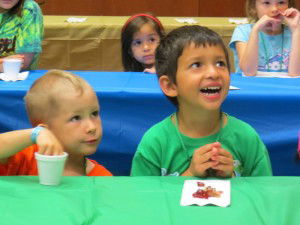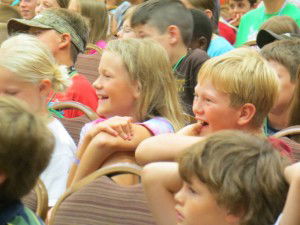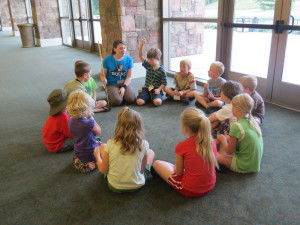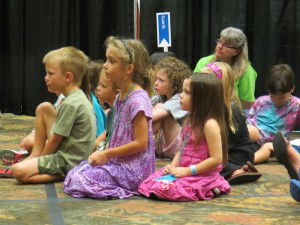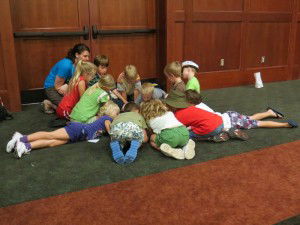 Praise the Lord for all the kids like those above that AiG is influencing day after day.
Thanks for stopping by and thanks for praying,
Ken