The Creation Museum began a new billboard campaign last year using dinosaurs to promote the museum. Of course, many secularists were outraged by the billboards, claiming that we only use dinosaurs to attract children. And really, that's one of the reasons why we used them—dinosaurs are appealing to people of all ages, and the Creation Museum teaches visitors the truth about dinosaurs and man. (You can read more about this billboard controversy in my blog post titled "Do Atheists Own the Dinosaurs?")
Just to refresh your memory, here are a few of the twenty different billboards that have been placed across the country: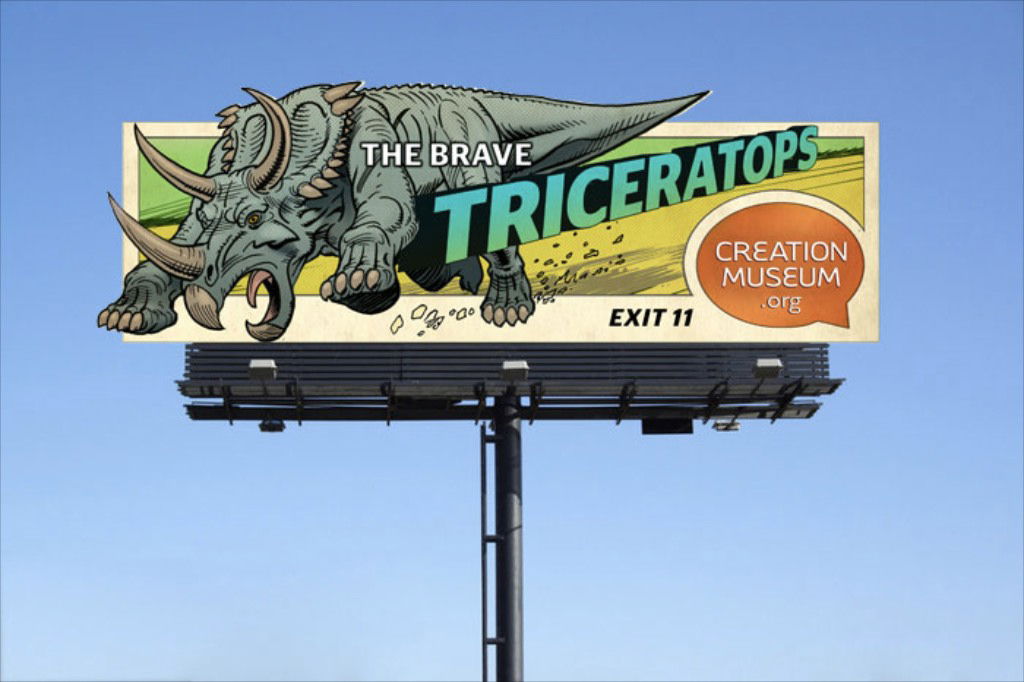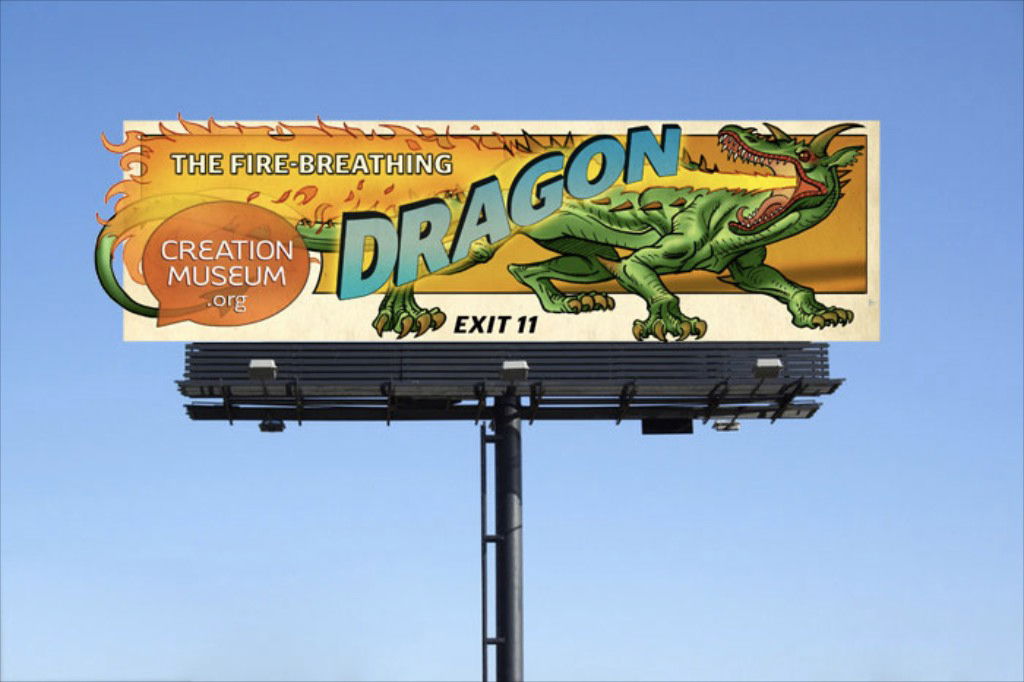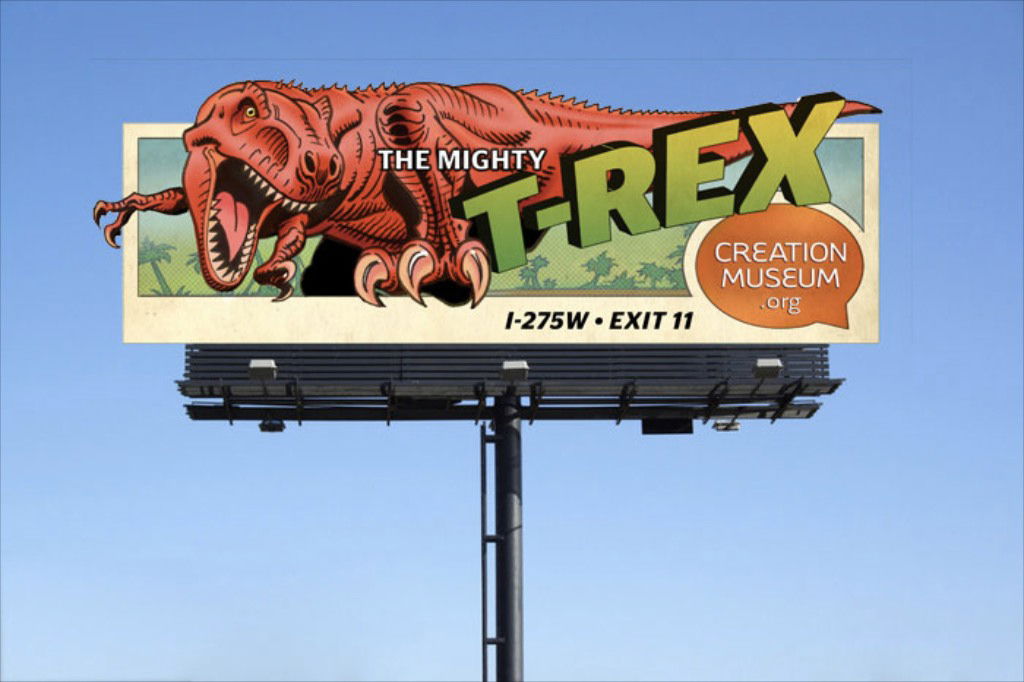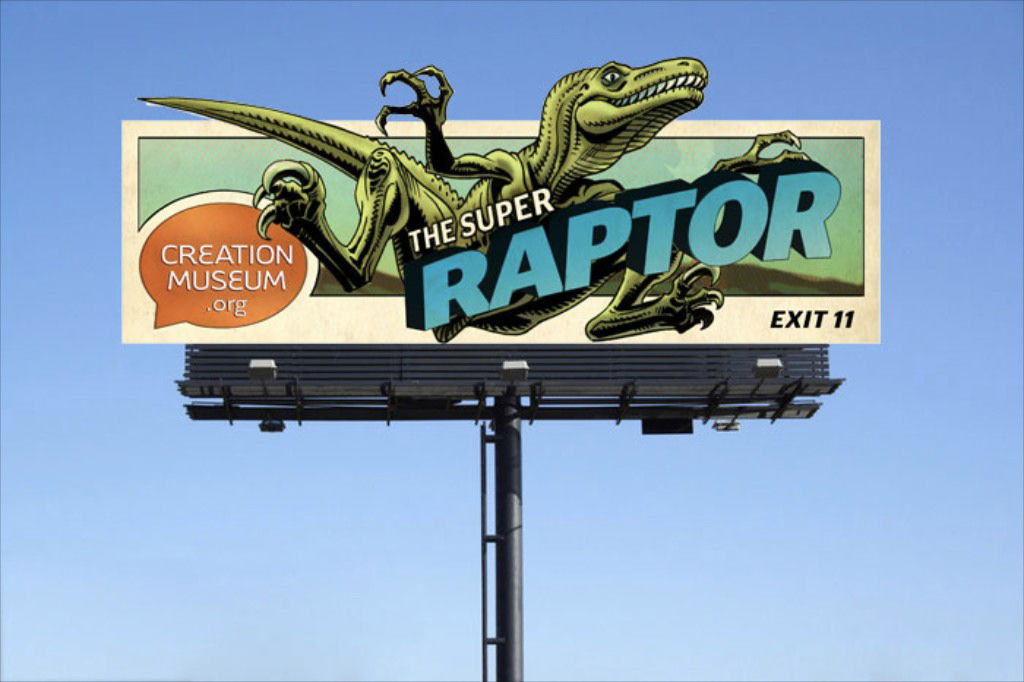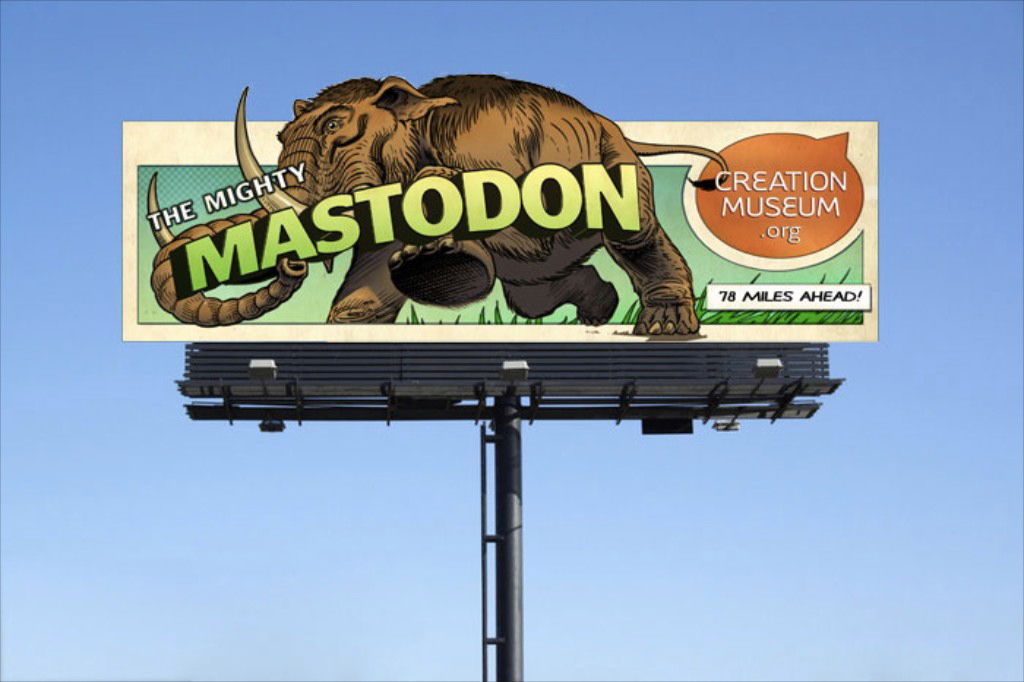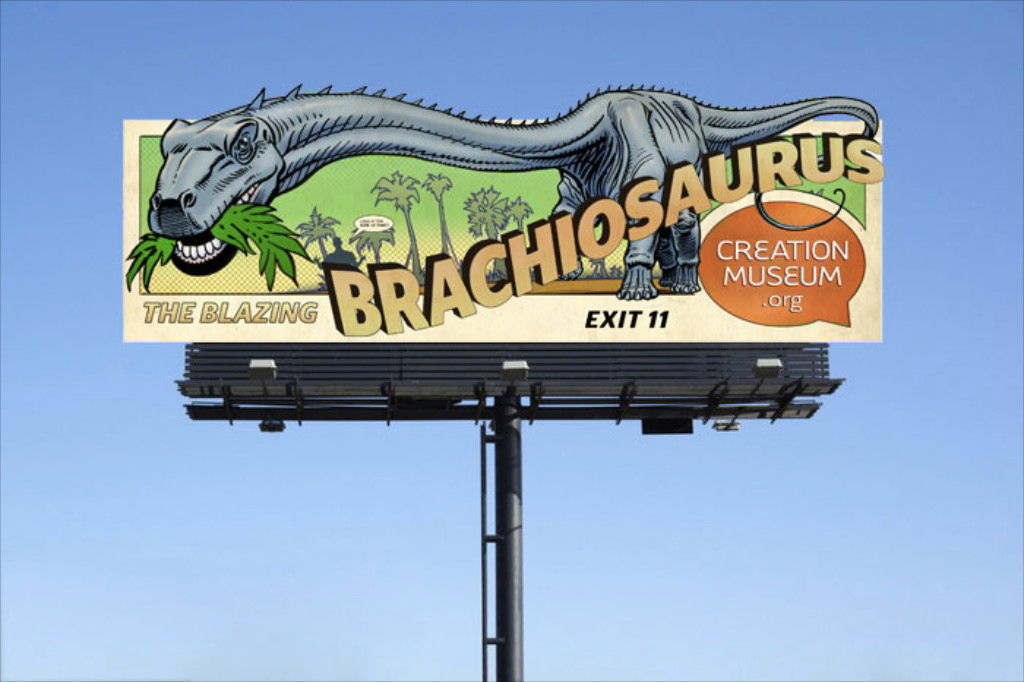 The ADDY Awards, sponsored by the American Advertising Federation of east central Indiana, recognizes the best creative advertising talent in their region. Our museum's dinosaur billboards appeared across the country, and they won a Gold ADDY Award.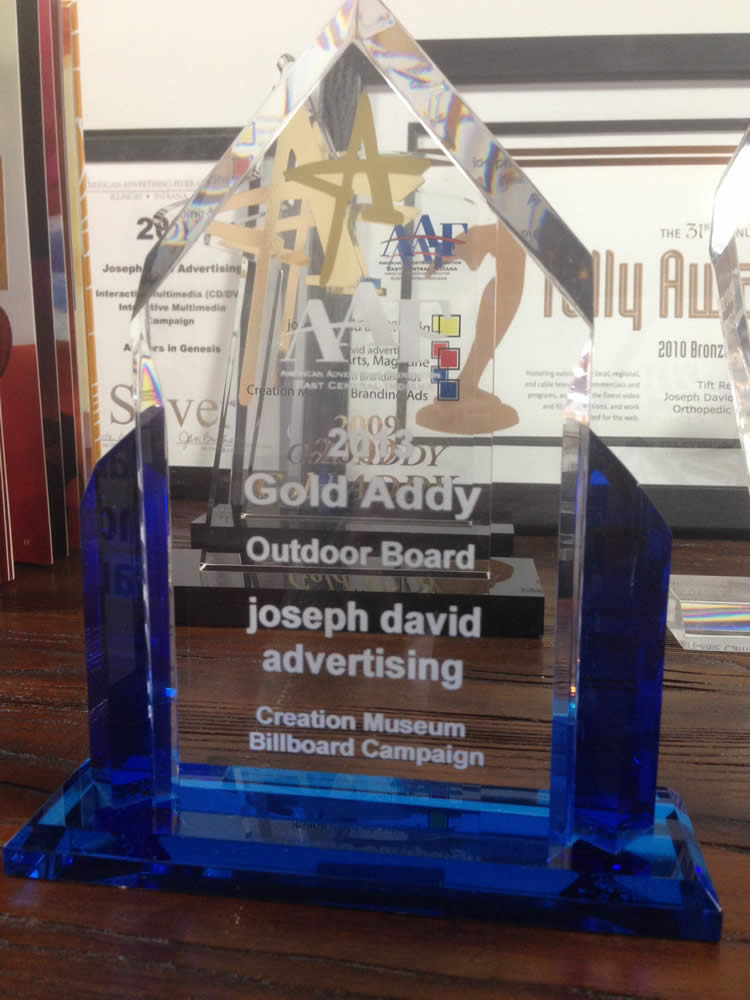 We at the Creation Museum and Answers in Genesis are thrilled to have received this award, and we are thankful that our billboard campaign is attracting people to the Creation Museum, where we can teach them the truth of Scripture and reach them for Christ.
We also believe as Christians, in whatever we do, we should always do our best!  Whether it be the Creation Museum or the coming Ark Encounter, we attempt do everything with the highest quality and as professionally done as possible to the glory of God.  After all, we are doing the work the God of the universe has called us to do.
Thanks for stopping by and thanks for praying,
Ken