I am always amazed at how the Lord enables AiG to minister to different groups of people in totally different ways. Consider the upcoming Christian Leaders' conferences, and the Winter Jam music program.
Refreshment for Christian Leaders
Pastor or Christian leader, do you find that you are spending almost all of your time and energy ministering to others? There are so many needs and tough questions that can come your way from your congregation.
I've often been told by pastors that there is one thing they wish they could receive much more of—to be refreshed themselves with great Bible teaching.
If you're a pastor—or another leader in your church—then you will want to attend one of two of our "Answers for Pastors" conferences. This year, we have two choices to better minister to the many Christian leaders from around the country, east or west:
September 18–20 at the Creation Museum (near Cincinnati; in northern Kentucky)
October 9–11 in Yukon, Oklahoma (near Oklahoma City)
Answers in Genesis has brought together some of today's leading apologists for these conferences. Here is the lineup (I will be speaking as well):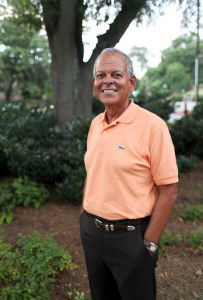 Dr. Johnny Hunt: former president of the Southern Baptist Convention, senior pastor of First Baptist Church of Woodstock, Georgia
Georgia Purdom with a special sessions for wives
The September conference also includes the excellent Bible teaching of Pastor Brad Bigney (he received rave comments from pastors who attended our 2011 pastors conference), plus Andrew Snelling, David Menton, and Steve Ham
The October conference includes my good friend Pastor Dan Fisher of Oklahoma, plus Terry Mortenson, Tommy Mitchell, Bodie Hodge, and Steve Ham
Here's what pastors also enjoyed last year with their wives: an optional special "date night."
Also, every attendee to the conference will receive two complimentary tickets to visit our Creation Museum.
For complete details and schedule, visit: www.AnswersForPastors.org. Register now and take 15 percent off with the early-bird discount. Also, by signing up now, you'll save half off each additional registration from a leader in your church, or for your wife.
There are very few Bible conferences for pastors and Christian leaders anymore that feature such in-depth teaching from God's Word.
Please forward the link for this blog post to leaders in your church and encourage them to attend.
Winter Jam
Winter Jam, the Christian music concert, came to our Cincinnati area this weekend while I was in South Carolina at a home school convention. There were many bands, including the well-known Newsong, that came to play at the U.S. Bank arena. This turned out to be a great opportunity for us to do some promotion for the Creation Museum—about 20 miles from the concert venue—to a packed house of around 15,000 people.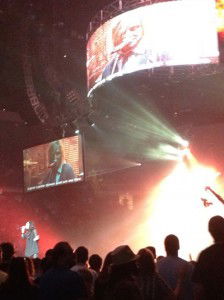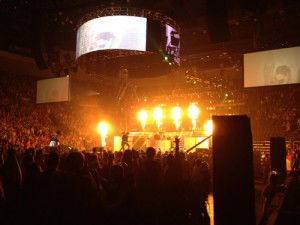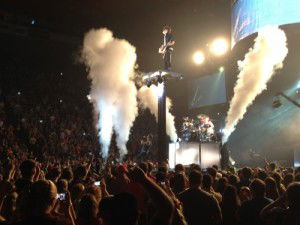 Our advancement director, Joe Boone, and my brother Stephen had an opportunity to interact and speak with over 100 youth pastors at a special reception there. Earlier in the day, many of the musicians and their crews toured the Creation Museum. Among the many who came to the museum were artists from Newsong, Building 429, Sanctus Real, For King and Country, and solo artists such as Peter Furler (former lead singer of Newsboys), Kari Jobe, and Dara Maclean.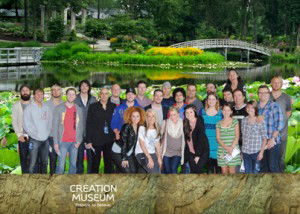 Winter Jam is hosted by Newsong, and during an evening of contemporary Christian music, they centered this event around giving a clear gospel message not only with their songs but also in dedicated spots for evangelistic preaching. Many of the artists give their own appeals for youth to come to faith in Jesus as well.
As well as handing out lots of information about the Creation Museum at the event, both Eddie Carswell (from Newsong) and Peter Furler gave the museum great endorsements from the stage.
It is pleasing to know that when the Creation Museum was endorsed in the arena, the crowd very positively reacted with great cheers. It was also a great encouragement that most of the youth pastors who attended the reception raised their hands to show they had already been to the museum. It is truly exciting to know that the Creation Museum is having a real impact in our region and is being promoted by other Christians as we witnessed at Winter Jam. On the entire tour, we will be giving away AiG resources to several thousand youth pastors.
We do pray that many of these youths will now come to the Creation Museum so they can be built up in the faith. Please pray that the Lord will continue to open doors for AiG and the Creation Museum to reach people with the truth of God's Word and the gospel.
Thanks for stopping by and thanks for praying,
Ken