Well, our eldest son and his wife and children were featured on the front cover of the latest Home Educating Family Magazine!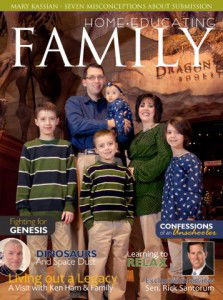 Inside is an interview with this homeschooling family. There is also an article about AiG's Ark Encounter project and our Already Gone book!
We praise the Lord for such a homeschooling organization that (like a number of others) boldly stands with AiG on biblical authority, beginning with Genesis. They sent me the following background information:
If you have never heard of Home Educating Family Magazine (HEFM), it's a quarterly magazine that brings information and inspiration right to your home. The theme of the just-released issue of HEFM is going against the grain, and features the Ham family. That's right, you can sit in the comfort of your home and get to know the folks behind Answers in Genesis!

What else will you find in the 140 jam-packed pages of Home Educating Family Magazine? You'll find encouragement for daily Christian living, tips from folks in the trenches and those who have gone before you, and more! Here's just a peek:

Book excerpt from Tim Tebow
Interview with Rick Santorum
Thoughts from Dave Ramsey
Practical articles about homeschooling
Encouragement to persevere in a biblical worldview and Divine design

Curious? You can see a complete list of articles and order your own copy of this issue of Home Educating Family Magazine here. Be sure to let us know what you think!

—Jenny Herman, Social Media Coordinator Home Educating Family Association P.O. Box 190451 Nashville, TN 37219 www.homeeducatingfamily.com
Gardens "Spring" to Life
The beautiful gardens at the Creation Museum have started to "spring" to life now that winter is behind us. (Not that we really had winter this year—our temperatures the past week have sometimes hit the 80s!)
Here are some excellent photographs taken by AiG photographer Deb Minnard this week.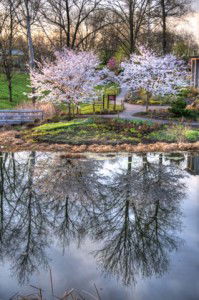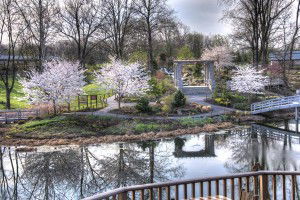 Make sure you plan your visit to the Creation Museum this year.
Thanks for stopping by and thanks for praying,
Ken