1. With American Airlines Employees
Last week, two staff members from AiG's Advancement Division met with members belonging to the Christian Employee Resource Group (CERG) at American Airlines. Our staff shared the vision of
Answers in Genesis
,
The Creation Museum
, and the future
Ark Encounter
project. CERG has plans to bring a group to the Creation Museum on April 9. They have also organized a way for the employees to give to the Ark Project and AiG through a payroll deduction.
Here is a picture of Charles Young who heads up the Christian Employee Resource Group at American Airlines with AiG staff members Jason Nave and Joe Boone. (Sorry for the poor photo quality—it was taken on a cell phone.)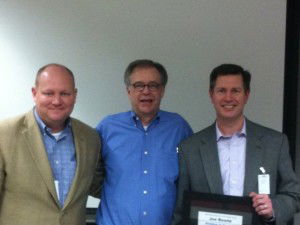 CERG also arranged for his meeting with our staff to be "simulcast" to two other American Airlines offices where other CERG meetings were being held. The group was very appreciative of AiG's visit, and they were excited about planning a trip with their families to visit the Creation Museum. American Airline employees can fly free on standby status—typically they can fly up in the morning and return in the evening since the Creation Museum is so close to the Cincinnati Airport.
We praise the Lord for all the opportunities we have to reach people with the message of the authority of Scripture and the gospel.
2. At the Shepherds' Conference
It was an honor and privilege to participate again this year at Dr. John MacArthur's "
Shepherds' Conference
" in California. Nearly 3,500 pastors and other church leaders from all over American and many nations came together for training, encouragement, and resources. Answers in Genesis gave a copy of the
5-year keepsake issue
of Answers magazine to each of the 3,500 registrants, and our publisher, Master Books, gave a copy of our popular new book,
Begin
, to everyone as well.
In addition, two of our executives, Dale Mason and Dan Zordel, plus the chairman of our board, Don Landis (who is also president of Jackson Hole Bible College) were there to speak with the pastors and answer their questions about some of our best apologetics and biblical authority materials.
Here are some pictures of the resource area, plus the Grace Community Church sanctuary for one of the morning workshops.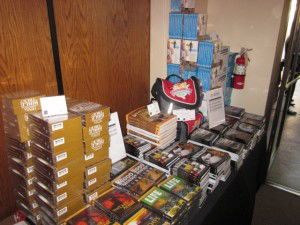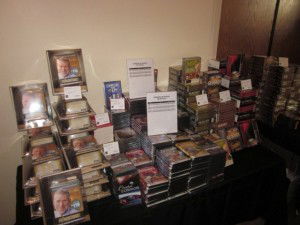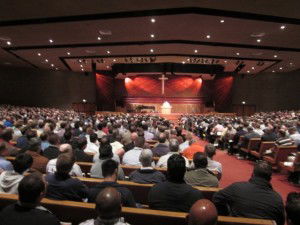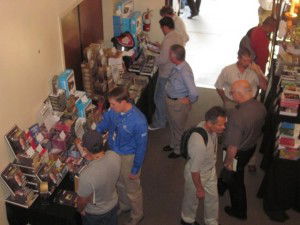 Thanks for stopping by and thanks for praying,
Ken