AiG ministry friends Tom Meyer of Illinois and Sarah Oakes of Minnesota were married in Jerusalem, Israel on the Day of Pentecost (June 8). Tom is a missionary in Israel and a professor at a Bible college, and he has a personal ministry that tells complete books of the Bible dramatically from memory. Sarah is a missionary with Tom via Wordsower Ministries.
The marriage was in Jerusalem at Christ Church in the Old City (via Jaffa Gate). I have been told that Christ Church is the first Protestant church in Israel (built in the 19th century).
Here is a photo of the wedding: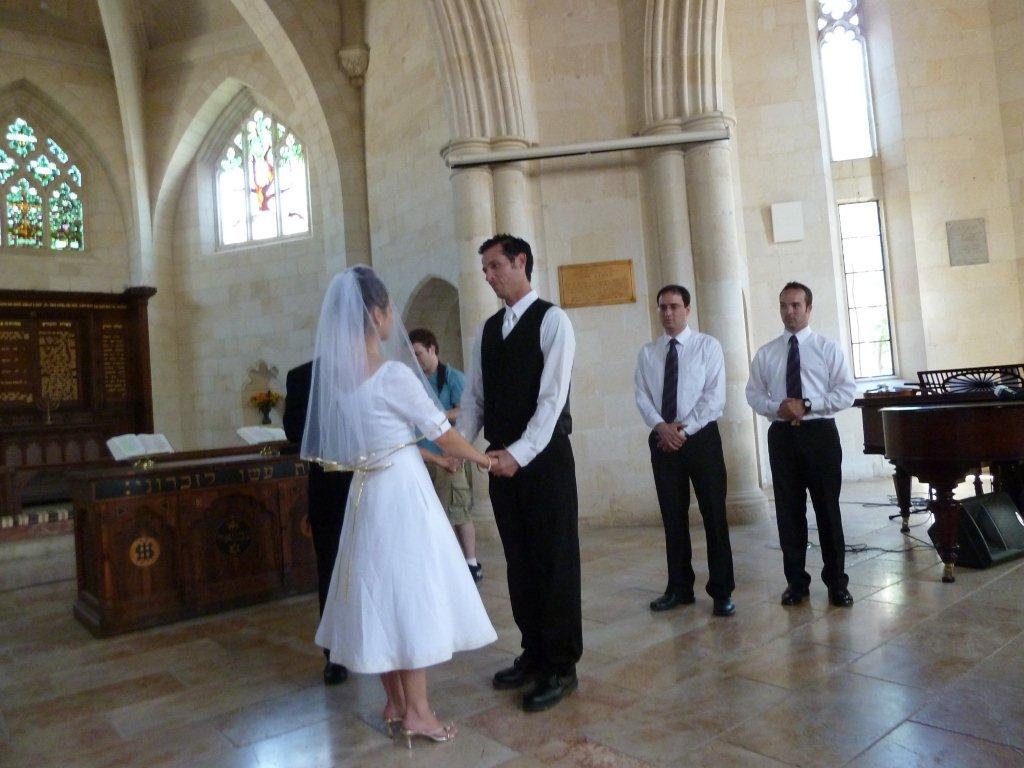 Tom will be returning to our Creation Museum next month to recite parts of the Bible from memory on the week of July 18.
Here is a blog item I posted last year when Tom was here at the museum.
Tom can be reached at www.thescripturecannotbebroken.com. Please pray for this couple as they begin their life together in full-time ministry.
Thanks for stopping by and thanks for praying,
Ken