I wanted to bring to your attention an opinion piece on the theme of last week's webcast on the "State of the Nation," something that I wrote for the OneNewsNow.com website. Here is an excerpt:
One of President Barack Obama's mantras—one that he has stated many times publicly as well as in his book The Audacity of Hope—is: "Whatever we once were, we are no longer just a Christian nation; we are also a Jewish nation, a Muslim nation, a Buddhist nation, a Hindu nation, and a nation of nonbelievers."

In particular, note the phrase: "Whatever we once were." This is in recognition of and support for the fact that America today is quite different than the America of yesterday. The rest of his quote states that America was once Christian as a nation, but no longer today. What has happened?

Certainly, this great nation has massive economic and other problems. But the greatest problem in the country—one that underlies America's present difficulties—is a spiritual one. Sadly, even the church by and large does not recognize this change, much less knows what to do to restore the biblical foundations in this country.

With the president's phrase "whatever we once were," he seems to recognize that we were a Christian nation at one time; and he may even accept that the majority of America's Founding Fathers were Christians. President Obama might even acknowledge that at one time, the nation's general worldview (including moral issues) was built on the foundation of the authority of the Word of God.

In this nation's past, there have been many reminders of a Christian heritage in the culture: nativity scenes in public places, Ten Commandments displays, crosses, and Christian symbols in public places; prayer, the teaching of creation, and Bible reading in government schools; abortion and "gay" marriage were illegal, etc. All of these were reminders of the Christian basis of this nation.

Sadly, many of these reminders have been (and are continuing to be) removed.
You can read the rest of this opinion piece here.
Reporting from Canada
I have been in Canada speaking for two days at a church in Abbotsford, near the Vancouver Olympics, and in conjunction with the Creation Science Association of British Columbia. Recently I posted a blog item about this leading creation ministry in Canada that has been witnessing in this country for 35 years. See my previous blog post.
As we see in the USA (and elsewhere in the world), there is also a real hunger in Canada for the truth of God's Word. I received many great testimonies from people whose lives have been dramatically changed by the AiG ministry/resources over the years as God has blessed. Here are some photographs from the recent event:
1. George Pearce and I—George and his wife run the CSAB ministry and the associated resource center.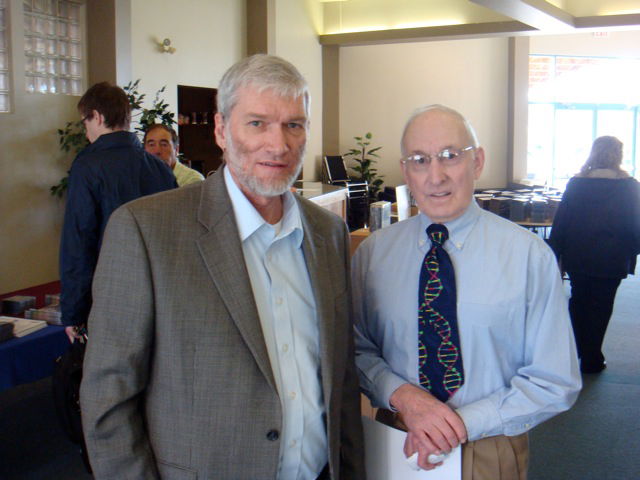 2. Two photographs of the crowd in the auditorium for the conference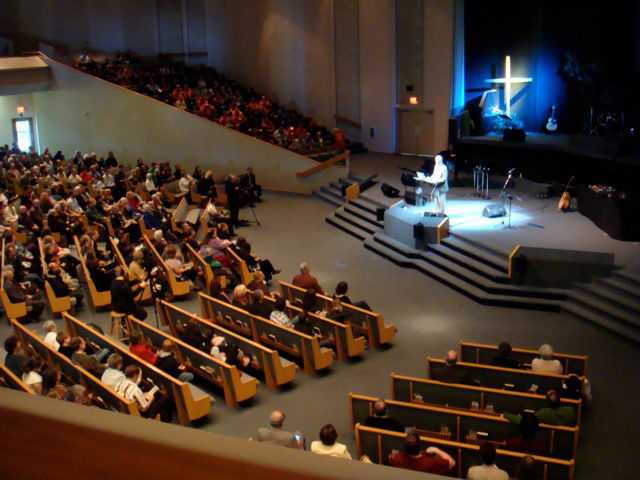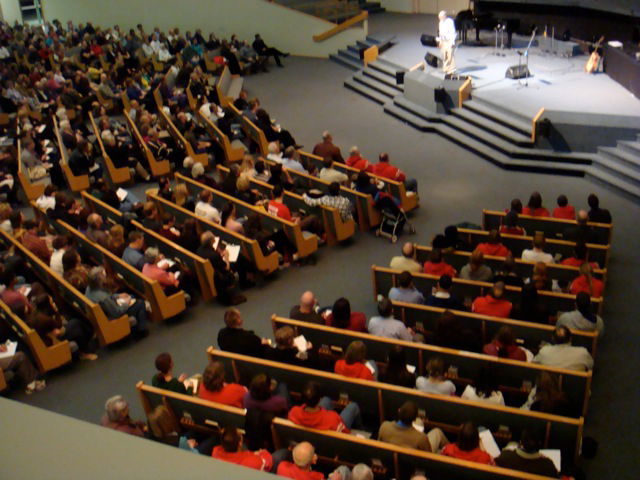 3. Our 110 Olympic Games Outreach group who are in Canada for a week to witness on the streets, led by AiG Worldwide Director, Dr. David Crandall. Pray for this group as they bring the gospel to potentially thousands of people this week. They also attended the conference in Abbotsford as part of their week here in Canada.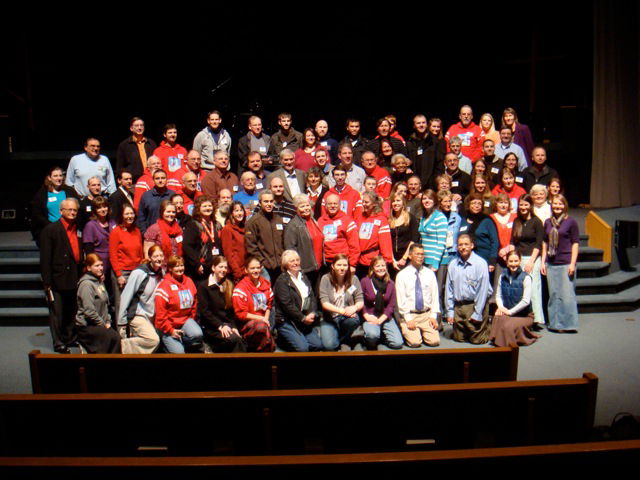 4. Me with the two pastors—Pastor Joey and Pastor Greg, with both of them wearing our special AiG Olympic sweatshirts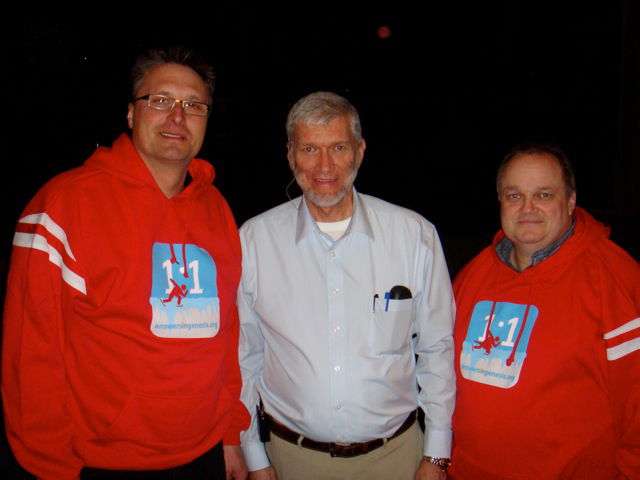 5. People hungry for the literature and videos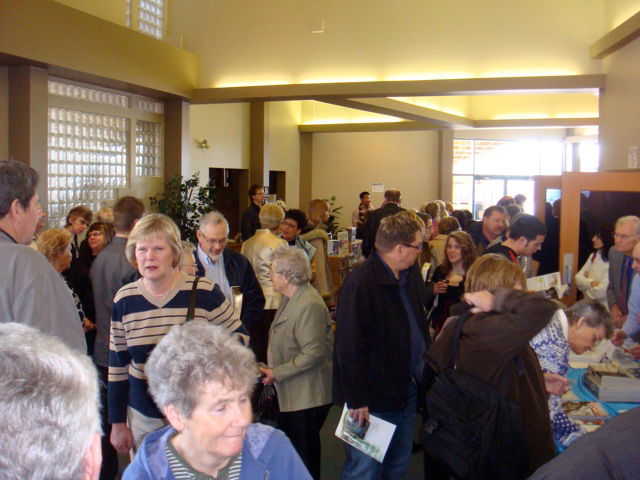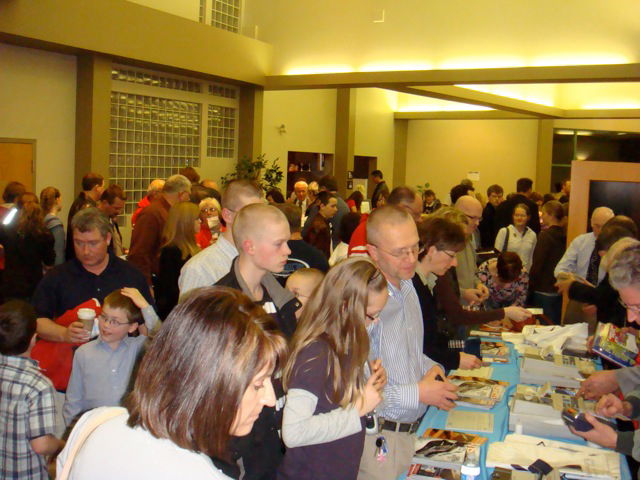 6. Lots of people lined up during the breaks to ask questions and give testimonies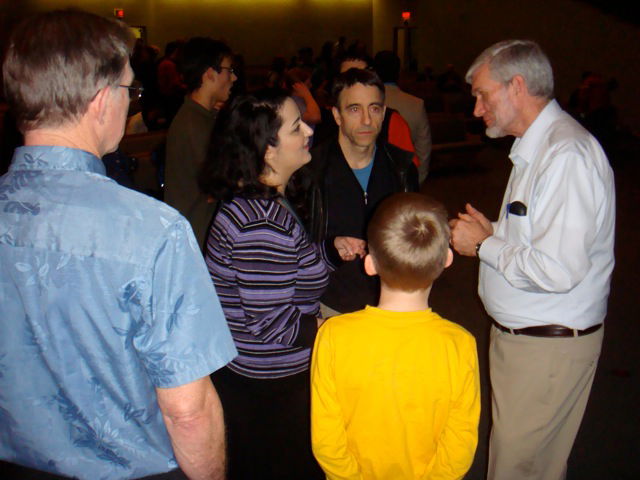 View the State of the Nation Video
Devotion
Then David inquired of the Lord yet again
(1 Samuel 23:3–4) And David's men said unto him, Behold, we be afraid here in Judah: how much more then if we come to Keilah against the armies of the Philistines? Then David inquired of the

Lord

yet again. And the

Lord

answered him and said, Arise, go down to Keilah; for I will deliver the Philistines into your hand.
When we are faced with situations that are impossible to bear and impossible to deal with, we have both a counselor and comforter in the Lord Jesus Christ.
Thanks for stopping by and thanks for praying,
Ken