Our geologist Dr. Andrew Snelling received this email from an excited AiG supporter:
Hi Doctor Snelling, I have some good . . . news. While I was doing [the AiG in-depth conference called] "Creation College" in July, my family and I went over to see the Creation Museum. I took pictures of the gardens and the waterfalls. When I got home, I entered two pictures I took of the gardens into my county fair and one of them won first place. I attached the winning picture.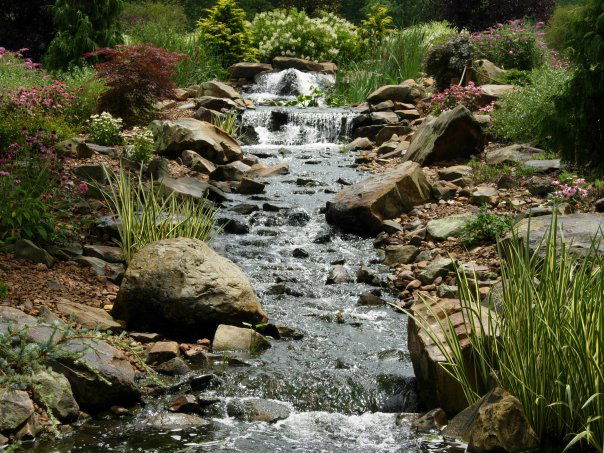 Already Gone on the Radio Again
Part 2 of the interview that David Wheaton, host of the national radio program "The Christian Worldview," conducted with me on our new book Already Gone is now available online. David and I discuss that the church in America needs a new reformation—a return to a belief in the full authority and accuracy of the Bible. If that is done, the church will then see fewer young people leaving the church.
Already Gone (and a companion DVD) gives the reasons why there is a massive exodus of young people from our churches—and reveals that 80% are "already gone" from the church in their hearts and minds before they go to college. (If you missed part one, you co go to my previous blog post about David Wheaton.)
Listen to part two of this nationally syndicated radio program here.
While on this site, find out something about the fascinating background of the interviewer—David is a Wimbledon tennis champion (in doubles)!
Photo of the Week
FotoFX photographers Deb and Mary Minnard sent me this cute photo taken inside the museum: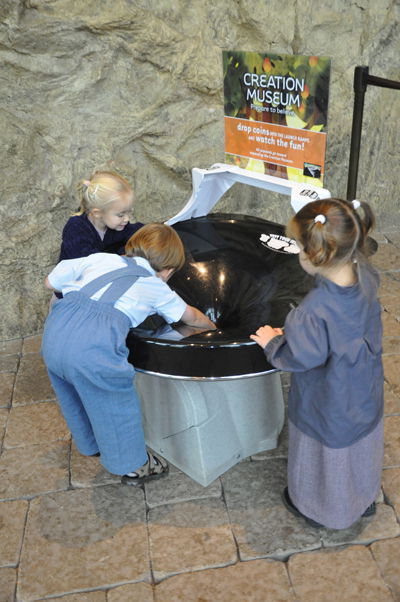 Thanks for stopping by and thanks for praying,
Ken