Dan Sager and his family visited the Creation Museum yesterday. He is a former missionary to Russia and currently lives in Indiana. He mentioned that several years ago, Dr. Terry Mortenson of our staff went to southern Moscow and spoke in a new church plant. Dan shared with us the story of Vera.
Vera was a 78-year-old Russian lady who was a communist, atheist, and former KGB agent. With the new church plant starting in her neighborhood, she came to the ministry for several months to gather information–not to seek God. As she sat through the services and Terry's talk, she began thinking about what was being said. After receiving Christ, she said, "Why/how could I believe a science that cannot accurately tell me the weather tomorrow yet claims it can describe what happened here on earth millions of years ago?"
Also, as a result of the ministry of the new church plant and our Answers in Genesis outreach there, Dan found that Russians responded better as they began their journey through Genesis. Starting at the foundation of the Bible helped to increase their faith.
Below is a photograph of Dr. Terry Mortenson with Dan Sager taken at the museum yesterday: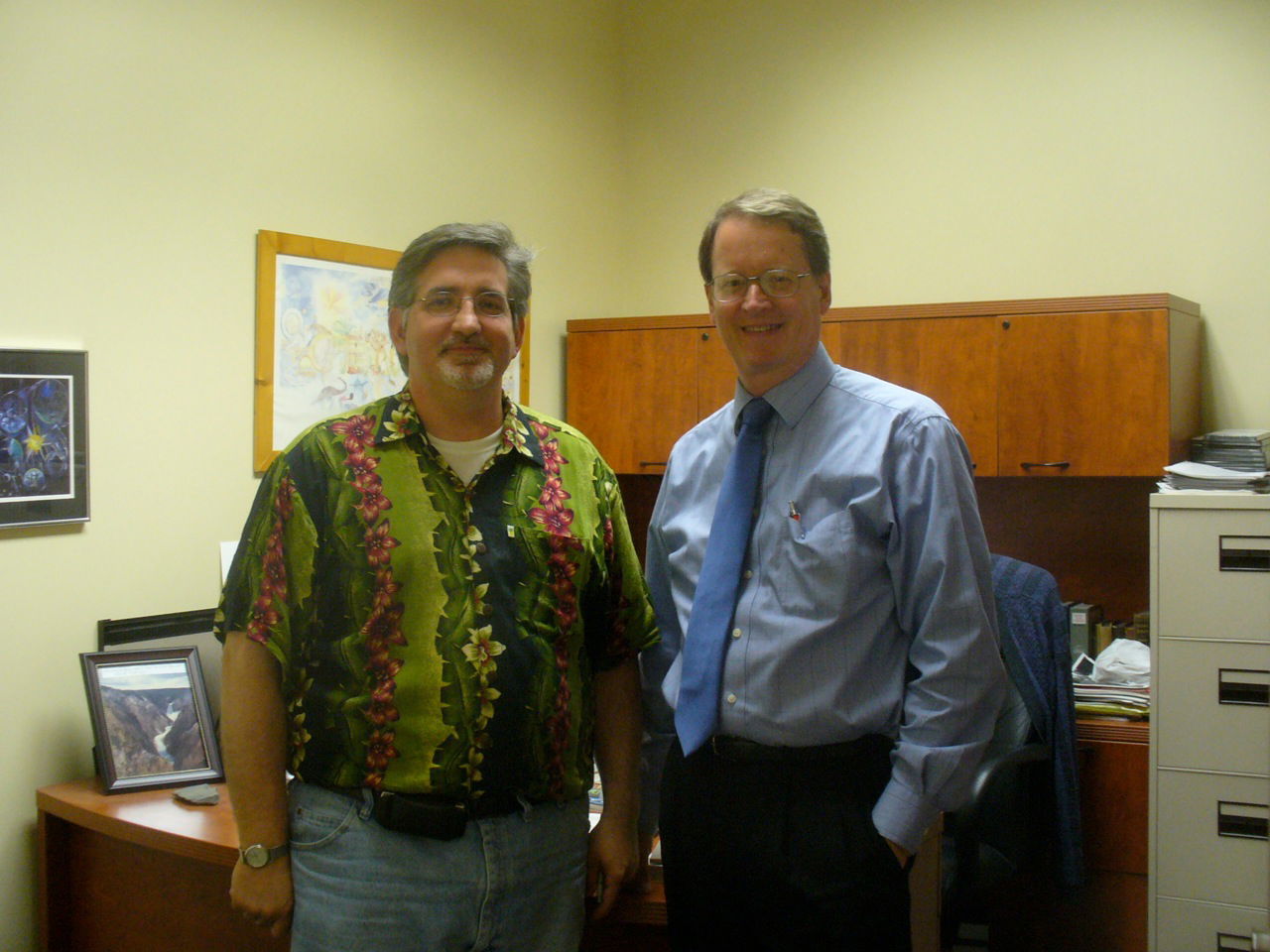 New York Times Article Spreads Around the World
I have attached for you two PDFs of the New York Times article on the paleontologist's visit to the Creation Museum as they appeared in two foreign papers:
1. International Herald Tribune: The International Herald Tribune is a widely read English-language international newspaper (some of our staff members who used to live in Europe have read it). It was shared with us that it combines the resources of its own IHT correspondents with those of the New York Times and is printed at 35 sites throughout the world and for sale in more than 180 countries. The IHT is part of the New York Times Company.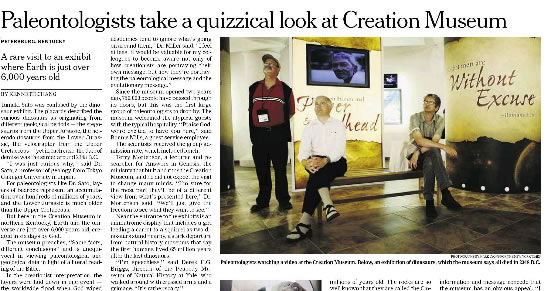 2. Asian Age (India): Five different editions, including one printed in London—we have been told that the combined circulation of all the editions is about 100,000 and is among the top 10 Indian daily papers. The newspaper is especially popular for its international coverage.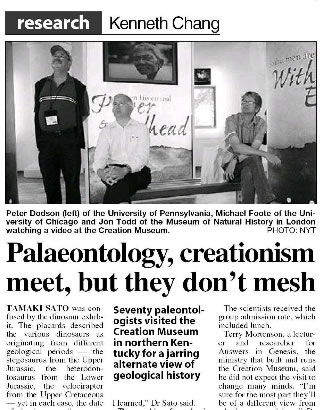 Devotion
Being God-ward in prayer or surely wearing away
(Exodus 18:18–19, 23) You will surely wear away, both you, and this people that is with you: for this thing is too heavy for you; you are not able to perform it yourself alone. Hearken now unto my voice, I will give you counsel, and God shall be with you: Be you for the people to God-ward, that you may bring the causes unto God. . . . If you shall do this thing, and God command you so, then you shall be able to endure, and all this people shall also go to their place in peace.
With too much to do, we can limit ourselves to what only we can do and wear away, or as royal priests who are God-ward in prayer, we can be effective and renewed.
Thanks for stopping by and thanks for praying,
Ken