Recently I had a blog entry about Chris Matthews of Hardball TV fame and a ridiculous accusation he made during a recent interview. If you haven't seen this blog entry and the interview segment, I encourage you to do so at this link. A blog reader responded:
Ken, I wanted to thank you for your blog about Hardball with Chris Matthews. I saw the show where he was "debating" with guests about evolution, and when I heard some of the things he said, I went right to the computer to send an email response. Of course, no surprise, there's no place for real viewer input on Matthew's website. It seems he'd rather stay in the dark and not hear any compelling, factual evidence in support of YEC. So, thank you for responding where I could not. Keep up the good work, God bless.

—D.S., Kansas City
Award-Winning Answers Magazine
One of my recent blog entries informed you that Answers magazine had received a number of awards from the Evangelical Press Association. An Answers magazine subscriber responded:
Congratulations on your many awards and recognitions! All very well deserved. If I could've given you an award I would have given you one for the WONDERFUL mosaics in the Wonders of Creation Issue. I so enjoyed looking at each individual picture as they made up the larger picture. How creative!! Also, LOVE the mini posters in each issue. They are a great asset to our homeschool. I recently used two, backyard bugs and butterflies, in a unit study we did on insects. If I had the capability here, I'd send you a picture of how I used them. Thanks so much! I also used the space/planets one during a unit study on outer space.
If you never subscribed to the world's leading creation apologetic magazine for the whole family, I encourage you to
do so through the AiG website
.
Meeting Museum Guests
I have included two photographs of families I met at the Creation Museum recently. When I am at the office, I try to have a time when I meet with museum guests.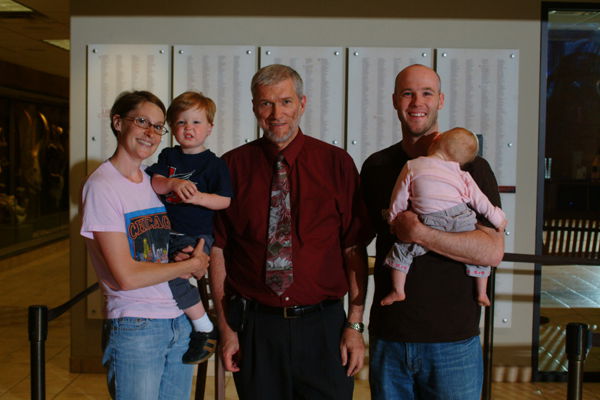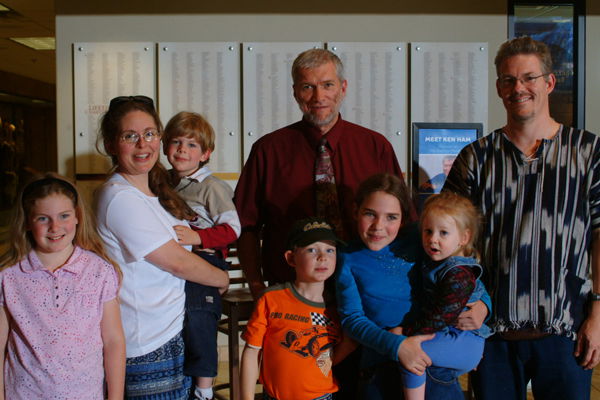 Devotion
Declaring

(Psalm 116:10) I believed, therefore have I spoken

Declaring the gospel to all is the natural consequence of true belief that the gospel is true.
Thanks for stopping by and thanks for
praying
,
Ken