I told you in an earlier blog that the leading Dutch newspaper (De Telegraaf) sent a reporter here a few days ago to tour the museum and write a story (to be printed in about a week). Now I've learned, through one of our long-time supporters and volunteers, Jeroen Menkveld (who is originally from The Netherlands but who now lives just a few miles from our Creation Museum here in northern Kentucky), that another Dutch newspaper is covering us. An article—with photo—about AiG's Dr. Terry Mortenson and his current speaking tour of The Netherlands has just appeared. It has an excellent photo of Terry (see below).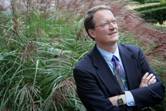 Here is what Jeroen wrote to us: "I read a good article in the 'Reformatorisch Dagblad' (which means as much as 'Reformed Newspaper') about Terry Mortenson while he is traveling and speaking in Holland. It's in Dutch, of course, but very well written. Go to this link to see the entire article (in Dutch of course—but it is great to just see this in a European newspaper) and the great Dr. Terry Mortenson photo. http://www.refdag.nl/artikel/1364459/Zes+scheppingsdagen+van+24+uur.html" [Note that they do not post news on Sunday and this article should be available on Monday.]
We are having someone translate the article for us. The European press continues to have a fascination with the creation/evolution topic—even more so with the opening of the Creation Museum more than 16 months ago.
THE GRADUATION
Well today was a special day in the Ham family. Our daughters, Danielle and Kristel, have both been trained in self defense by a tremendous local Christian Karate "Dojo." Kristel (our youngest) already has her second degree black belt—and yesterday her older sister Danielle graduated with her black belt. Kristel came home from University for the weekend to be at her sister's graduation. I have enclosed three photographs from the graduation ceremony.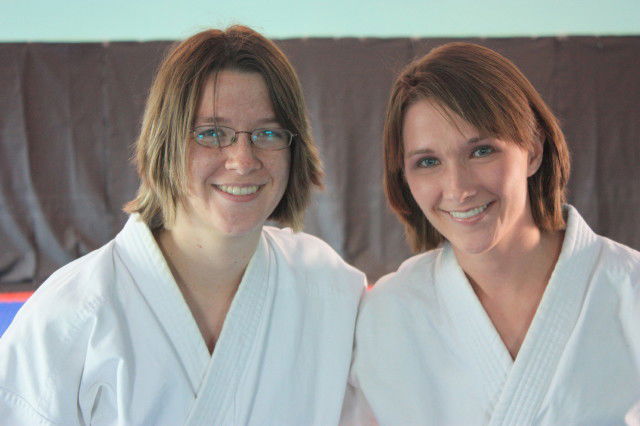 1. Kristel and Danielle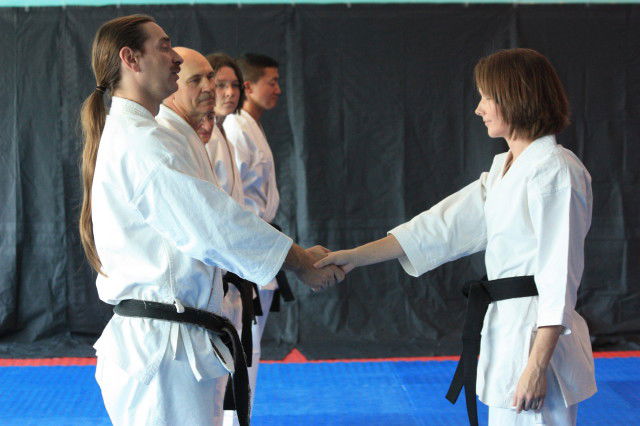 2. Danielle receiving her black belt from the Dojo leader, Sensei Steve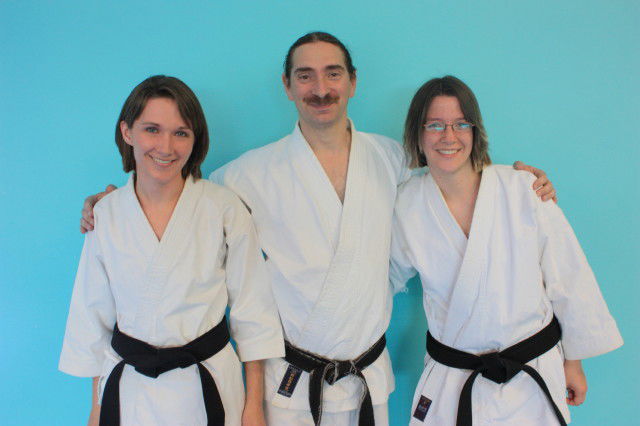 3. Danielle and Kristel with their favorite Sensei (Sensei Steve)
DEVOTION
God of Knowledge
(1Samuel 2:3) Talk no more so exceeding proudly; let not arrogancy come out of your mouth: for the LORD is a God of knowledge, and by him actions are weighed.

Too quickly we sink to ask, Does God know, but a look at His Creation shows us how the Lord Jesus Christ thought of everything, He is a God of knowledge.
Thanks for stopping by and thanks for
praying
Ken